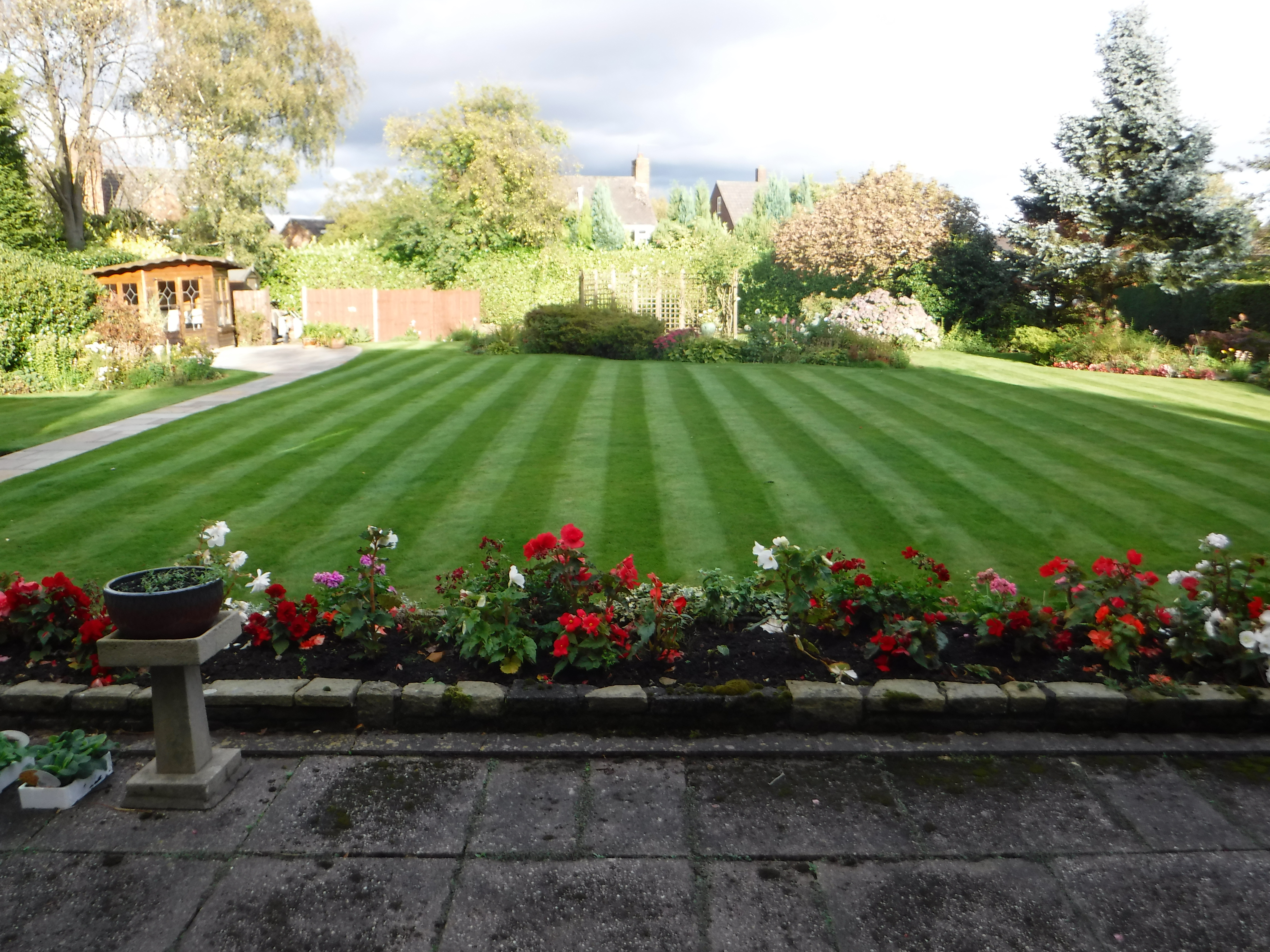 Have you heard? Spending time outdoors can reduce stress and improve psychological well-being. Our gardens are the perfect space for getting out into the great outdoors – they are close to home, private, and free.
But what happens when our garden feels more like a burden than a pleasure?
We all lead busy lives, which can mean tending to our garden falls down our list of priorities. After a few weeks, it is easy for a garden to begin to look chaotic, particularly in the growing season. Lawns grow long, and the health of the grass begins to suffer and plants – once chosen for their aesthetic impact – die or do not flower as effectively as we would like.
If we work from the assumption that tending our garden and spending time in green spaces improves our health and well-being, then it is not beyond the pale that being faced with a garden that is growing wild might make us feel lethargic, or dissatisfied.
What can you do about it?
Your lifestyle is not going to get any less busy, and your priorities are not going to disappear overnight. We understand that not everyone has hours to dedicate to their garden. That is why we offer two types of maintenance services to clients.
One-Off Maintenance
You may enjoy tending to your garden regularly, however, recent commitments may mean that your garden has become overgrown and difficult to maintain.
With a one-off maintenance service, our teams will come out to your property and complete a range of maintenance tasks that are relevant to your garden. This includes jobs such as hedge cutting, lawn mowing, pressure washing, and pruning. By having a one-off maintenance visit, you can hit the reset button on your garden and bring it back to a more manageable standard.
Regular Maintenance
If you'd rather spend your spare time relaxing in an immaculate garden rather than tending to it (and we don't blame you!), then our regular maintenance service is for you. This service aims to keep your garden looking in top condition all year round. Our professional and friendly regular maintenance team visits properties regularly (either weekly or fortnightly) to maintain gardens to a very high standard. Across these visits, our teams will use their expertise to carry out tasks appropriate for the season, however, should a client wish for them to prioritise something in their garden then the teams are more than happy to do this.
Whatever your garden looks like, you don't need to be stuck with an unusable space, or a garden that is so overgrown and cluttered you have no desire to use it. Contact us at Blue Iris Landscapes today, and we can help you with any maintenance needs you may have.