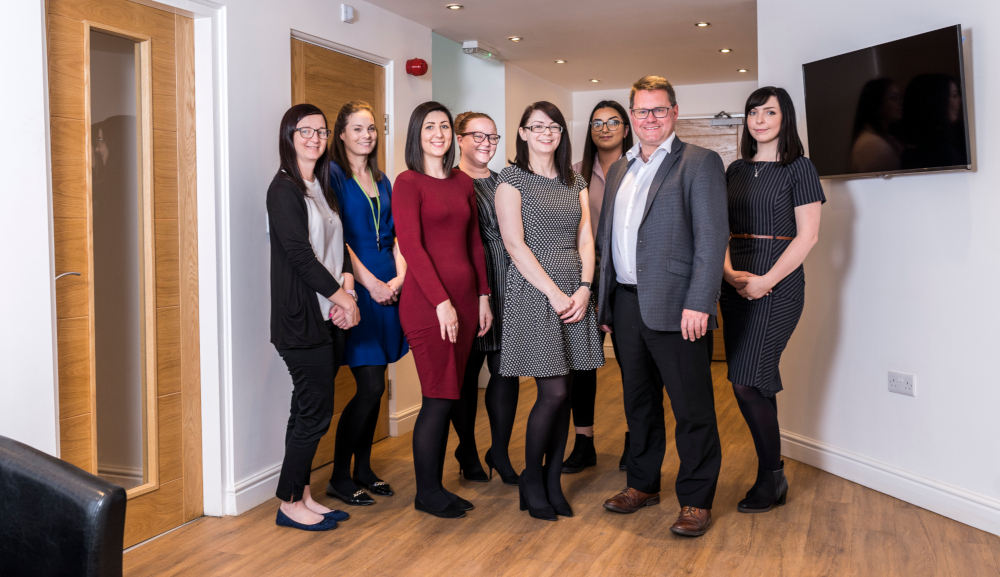 Client Manager/Administrative Assistant– Required for an immediate start.
Salary:up to £19,000/year D.O.E.
Location:Stoke-On-Trent, Staffordshire
Experience: 1 year administrative and customer service experience desirable
The role:
We are excited to announce we have an opportunity for a Client Manager/Administrative Assistant to become an integral part of Planterra Ltd.
The successful candidate will work as part of the office team across the group. In the main, to support with the smooth running of the Blue Iris Landscapes side of the business. This will involve dealing with clients, writing quotes based on their requirements as well as creating CAD's.
You may also have an opportunity to explore other avenues such as basic accounts, for example taking payments. You will be required to be very organised and have the skill set below. As you progress within your role and gain more knowledge you will have the opportunity to grow within the company. This opportunity will increase in line with the growth of the company – which will be directly influenced by you – making the potential for growth limitless for the right candidate.
About you:
Efficient and well organised.
Excellent problem-solving skills and logistical thinking.
You will be well presented and respectful.
Self-Motivated and able to motivate others.
Educated to a minimum of GCSE level, degree level is desirable.
Work to a high standard, showing attention to detail, showing care and thought in all you do.
Good verbal and written communication skills.
A creative flare to support with CAD design.
Looking to improve processes that are in place with regards, efficiency aspects of the company.
Enthusiasm, willingness and an aptitude for learning.
You will want to promote the companies using social media and in your general day to day affairs.
Experience using mainstream social media platforms, as well as email and the internet.
As you will be working amongst other members of staff in the office it is important that you can work well as part of a team and are willing to help and support other members as required. As one of the most important aspects of your role will be answering the phone, it is crucial that all calls are answered and dealt with professionally and efficiently.
Responsibilities and Duties
Typing quotations from audio
Communicate with customers via Email, Phone and Letter
Update the in-house system with notes
Answer phone calls
Support with CAD drawings for landscape designs
Binding Documents
Create reports using a company template
Provide ongoing support to the Office Team
Take receipt of goods
Provide help to the other members of the office team
Support basic accounts and potentially HR duties with training
Respond to emails
Scanning
Shredding
Photocopying
This list is not exhaustive, and your responsibilities may change to suit the needs of the business.
A little bit about us:
Our company purpose and core values are very important to us and they are at the heart of everything we do. The core values set a standard that we all work towards, creating a great work environment and provide our clients with the best service possible.
Company Purpose
To make a real difference to our clients and colleagues.
Core Values
Client Focus– we put the customer at the forefront of everything that we do;
The Butterfly Effect– we think before we act and we make a difference;
The Golden Rule– we treat others as we would wish to be treated.
Remuneration & Job stability
We know getting paid well is important for our colleagues, because of this we aim to pay in the top bracket for every level within our company.
Furthermore, our colleagues have total clarity on what they need to do to achieve their next wage increase by having clear targets set for them. This way you can progress at a rate that suits you and know you will be rewarded financially for it.
Over the last three years as an average every employee has had their wage increased by 17% Due to our continued growth this has meant that we have never had to let a member of staff leave due to a lack of work. Our team knows that as long as they do a great job, their job is guaranteed.
Training and Development
We want the best people that are highly skilled within their role. To achieve this we know that many of our colleagues like to undertake additional training. This may be in the office with an advanced member of the team or it may even be offsite based in a classroom such as an Apprenticeship. We ensure all training fits with your wants and needs. The objective is always to ensure our colleagues are developed in a way that benefits them and the company. Last year alone we invested over £20,000 on members of our team, achieving qualifications that ranged from a level 2 NVQ to an MBA in business to spraying courses and driving with a trailer on site and many other qualifications.
Work-life Balance
We hate this phrase as it indicates that they are exclusive, we believe that if you enjoy your work that you will actually have a better home life. Just imagine for a moment, you have had a hard day at work, but you have achieved your targets, you feel tired but satisfied you know what the plan is for tomorrow and you feel that it is achievable, the client is happy and your manager is pleased with your progress. You are being paid well, you feel appreciated and you are developing new skills. As such when you get home you will be in a better mindset to be the best at the role you play at home whether that be a mother/father, partner a caregiver or simply a good son/daughter that your parents will be proud of.
We know that at times you will need time to deal with things at home so we aim to be flexible and accommodating with our colleagues. Subsequently, there will be times where we will need you to help us out when things aren't going perfectly with the job. Working with each other will be a two-way street, where you and the company will both achieve their objectives.
If you are interested in the Client Manager position at Blue Iris Landscapes Ltd, please submit your C.V. and application in writing, for the attention of Marianne Gibson to: info@blueirislandscapes.co.uk.