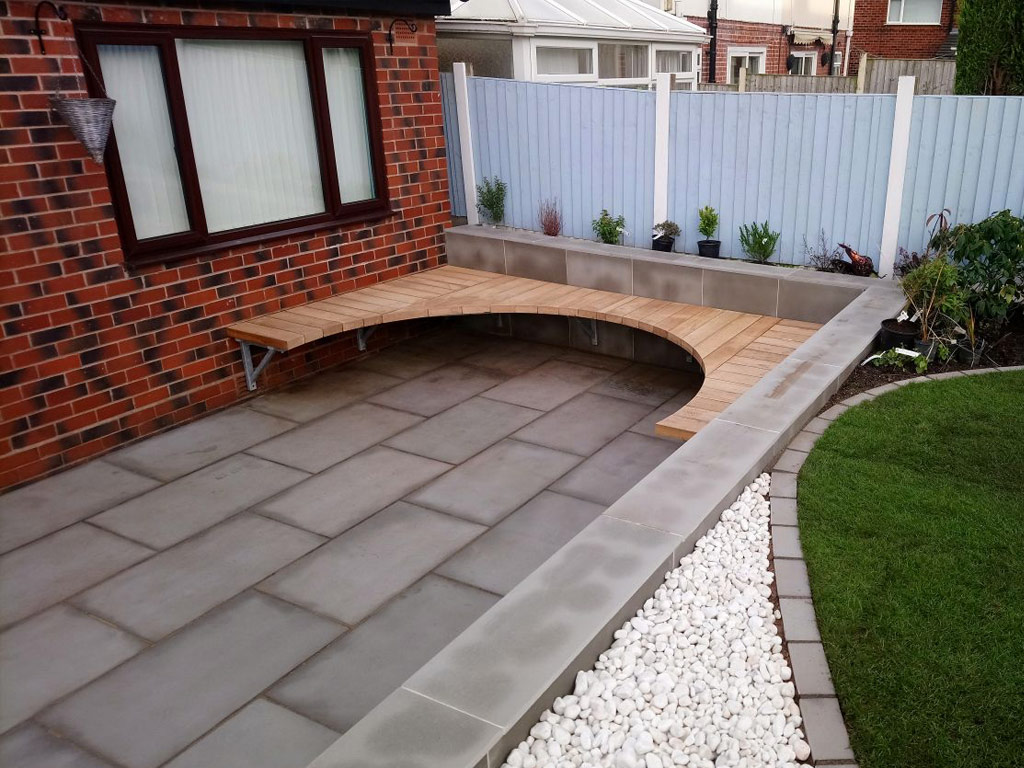 Landscaping in Stoke-on-Trent
As a local landscape gardener in the Staffordshire area, we have carried out landscaping in Stoke-on-Trent for many years. We have over 20 years' experience in the landscaping field, carrying out both soft and hard landscaping.
We have many clients that come to us and have a blank canvas; all they know is that they want to have their garden landscaped. However, some clients come to us with specific ideas and designs already in mind. Whatever the case Blue Iris Landscapes can assist!
For those that are not sure what they would like we will discuss their requirements to assist us in creating a 3D CAD drawing and estimate. This 3D CAD drawing will give a representation of how their garden would look! This can be amended to ensure that the customer's requirements are fully met.
Even if you already have ideas and designs in mind we can create a detailed quotation and 3D CAD to go along with this, helping your ideas come alive.
We have completed numerous jobs that involved landscaping in Stoke-on-Trent. It is great being able to see the transformation of a garden take place. It is even better seeing our customers' reaction when the work is completed.
Landscaping Ideas
Landscaping in Stoke-on-Trent can involve different aspects like:
A garden should be a place we can enjoy and be closer to nature. An area we can relax in with friends on a lovely summers evening.
Are you holding back due to the cost of landscaping in Stoke-on-Trent? Don't worry as we offer 0% finance on all landscaping jobs. Learn more here…
Do you want to have landscaping in Stoke-on-Trent carry out? Contact us today! Our friendly office team will be happy to arrange a site visit at a mutually convenient time.