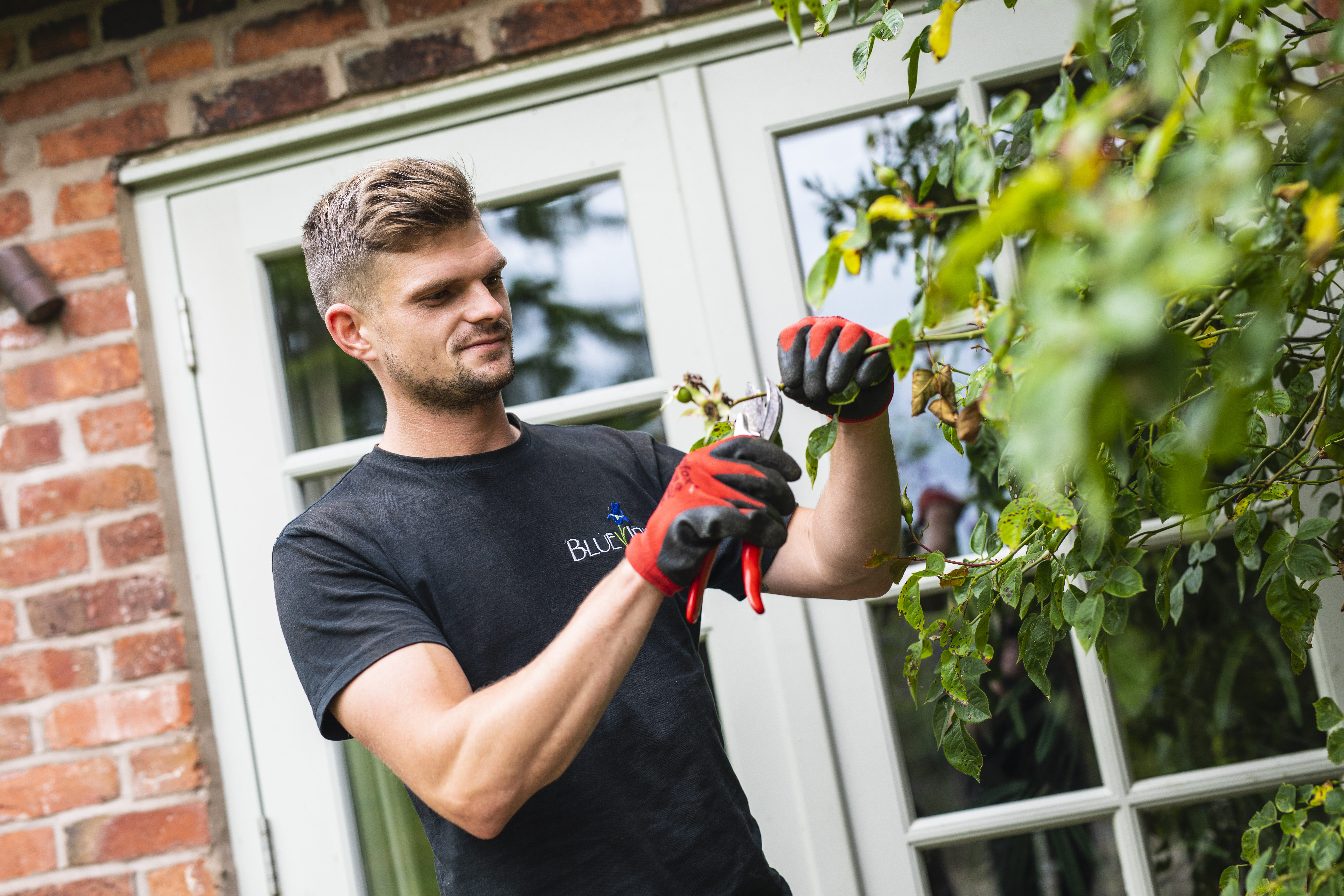 Professional Landscaper
Salary: up to £22,000 to £25,000 DOE
The role:
We are pleased that due to continued growth we are looking for a Professional Landscaper to become an integral part of our team. The successful candidate will be required to work with a small team of landscape gardeners as well as manage an apprentice if required.
You will leave the main base for 7:00 am (ST4 3PE), Monday to Thursday we aim to leave the last job at 4 pm and on Fridays, we leave the last job at 3 pm.
As a professional landscape gardener, you would predominantly work on hard landscaping projects. As such you may be asked to assist in the training of an apprentice if required. You will be expected to be able to work within a team and follow direction when needed but also lead as necessary.
About you:
It is essential that you have practical experience within a similar role. This must include laying flags, fencing, decking, and grounds work.
A proven record of landscaping to a high standard.
Knowledge of Health and Safety with respects to gardening and landscaping.
Full driving licence, ideally with a trailer licence.
First Aid Level 2 trained – Preferable
Previous managerial or supervisory experience – preferred but not essential.
Work to a high standard with a keen eye for detail, showing care and thought in all you do.
Good communication skills with other members of the team, the public and clients.
You will be well presented and respectful to clients and their property.
Enjoy working outside in all weathers.
Personally motivated.
Good motivational skills
A little bit about us:
Our company purpose and core values are very important to us and they are at the heart of everything we do. The core values set a standard that we all work towards, creating a great work environment and provide our clients with the best service possible.
Company Purpose
To make a real difference to our clients and colleagues.
Core Values
Client Focus– we put the customer at the forefront of everything that we do;
The Butterfly Effect– we think before we act and we make a difference;
The Golden Rule– we treat others as we would wish to be treated.
Remuneration & Job stability
We know getting paid well is important for our colleagues, because of this we aim to pay in the top bracket for every level within our company.
Furthermore, our colleagues have total clarity on what they need to do to achieve their next wage increase by having clear targets set for them. This way you can progress at a rate that suits you and know you will be rewarded financially for it.
Over the last three years as an average, every employee has had their wage increased by 17%.
Due to our continued growth, this has meant that we have never had to let a member of staff leave due to a lack of work. Our team knows that as long as they do a great job, their job is guaranteed.
Training and Development
We want the best people that are highly skilled within their role. To achieve this we know that many of our colleagues like to undertake additional training. This may be in the office with an advanced member of the team or it may even be offsite based in a classroom such as an Apprenticeship. We ensure all training fits with your wants and needs. The objective is always to ensure our colleagues are developed in a way that benefits them and the company. Last year alone we invested over £20,000 on members of our team, achieving qualifications that ranged from level 2 NVQ's to spraying courses and driving with a trailer on-site and many other qualifications.
Work-life Balance
We hate this phrase as it indicates that they are exclusive, we believe that if you enjoy your work that you will actually have a better home life. Just imagine for a moment, you have had a hard day at work, but you have achieved your targets, you feel tired but satisfied, you know what the plan is for tomorrow and you feel that it is achievable, the client is happy and your manager is pleased with your progress. You are being paid well, you feel appreciated and you are developing new skills. As such when you get home you will be in a better mindset to be the best at the role you play at home whether that be a mother/father, partner a caregiver or simply a good son/daughter that your parents will be proud of.
We know that at times you will need time to deal with things at home so we aim to be flexible and accommodating with our colleagues. Subsequently, there will be times where we will need you to help us out when things aren't going perfectly with the job. Working with each other will be a two-way street, where you and the company will both achieve their objectives
Due to our continued expansion, we are looking to recruit an experienced professional landscaper to join our existing teams. If we have ticked all of your boxes so far, please get in touch to find out more about the role, practical experience in this area is essential such as laying flags, ground works, fencing, and decking. Labouring may be required as necessary. You will be working with great teams so a motivated, positive attitude is also a must!
Successful candidates will receive:
Competitive salary
Training, support, and continued professional development
Excellent financial package with additional incentives and bonuses,
Team events/outings on a bi-annual basis.
If you are interested in working as a professional landscape gardener for Blue Iris Landscapes please send us a copy of your CV and a cover letter detailing why you feel you have the relevant practical experience.  You can forward the above details to info@blueirislandscapes.co.uk
To look at our other vacancies,  please click here.