Decking
Decking looks fantastic and can add value to your property.
Decking is constructed with three different types of material, redwood, hardwood or a synthetic material.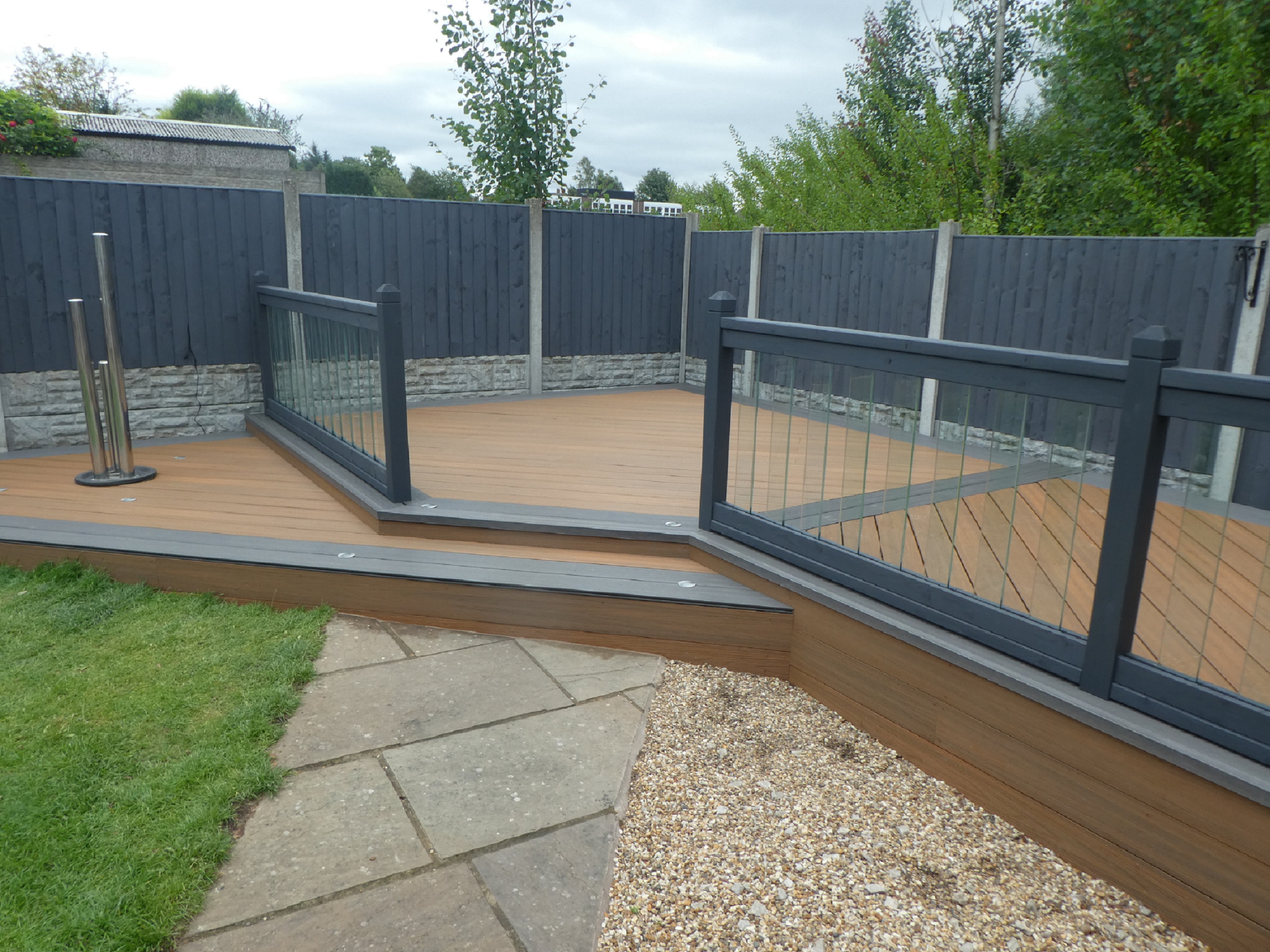 We find decking particularly useful if there is a significant slope on the site or the client wants an additional seating area constructed of a material other than stone. Another way that it is used very successfully is that we can lift it to the same level as the floor in the house. Therefore when the patio doors are opened it is an extension of their living area.
We construct our decked areas on a suspended frame. This way only the 100mm2 timber posts are in contact with the soil. To this we construct a frame from 50 x 150mm timber with 500mm centres; the decking is then attached to the top of this frame. All the timber is either bolted or screwed together. This makes for a strong, high quality decked area that will last for years.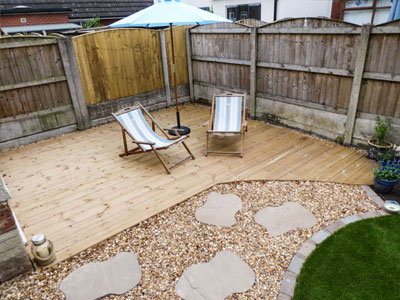 Balustrading can either be done with posts and ropes, solid timber or you can now get glass and stainless steel balustrading.
Whatever material you choose for your decked area, you can be sure that we will construct it in a manner that is not only structurally sound but will look fantastic and add value to your property.
Contact us!
Would you like a quote for some decking? Then please get in touch.