Patio Terraces
Create an ideal seating area or new driveway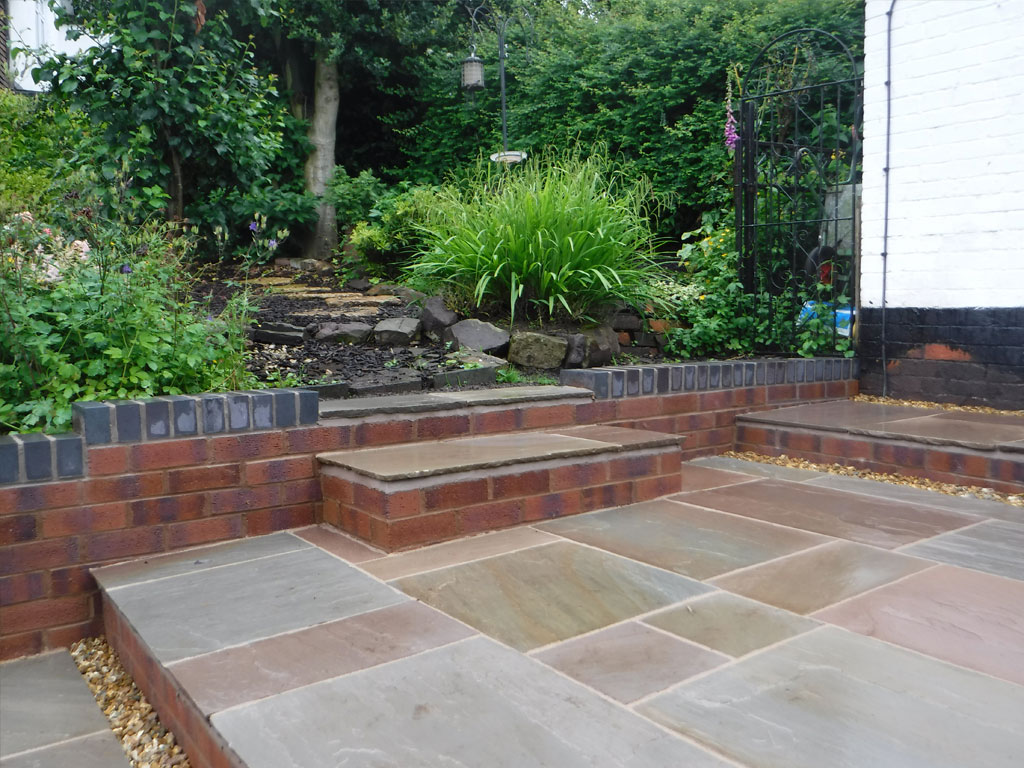 Patios and terraces are normally constructed using Indian stone. The only time we use concrete flags is for a shed base, where they are not visible. The stone patios we construct look amazing giving real character and wow factor to a garden. We can use multi-sized stone flags for a random effect or just one size stone flag to keep things simple and uncluttered. We can also use, with good effect, cobbles to edge the patio and add stone circles to give added interest.
Patios and Terraces – Construction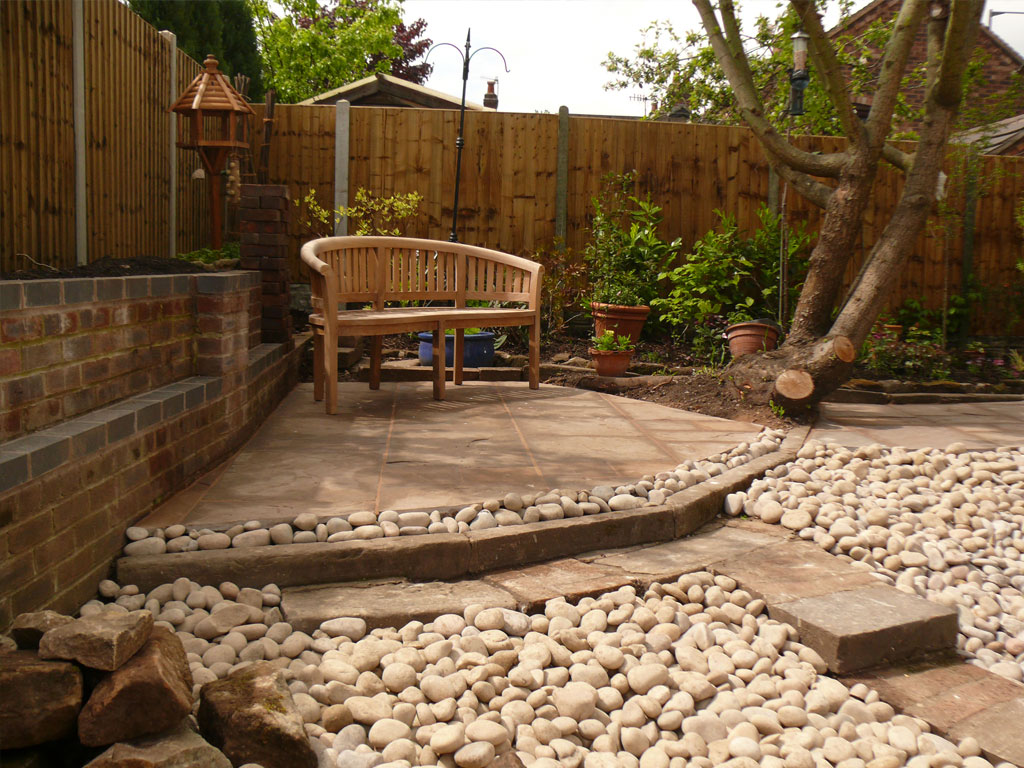 When laying any flag it is important to get the foundation correct. We use a minimum of 50mm of hardcore, once compacted, for pedestrian paved areas and 100mm minimum of compacted hard-core on drives that will have up to 3-ton vehicles on it. The flags are laid on a bed of wet cement (not a dry mix) and we then point up between the stone flags with a resin; this is harder than cement and is frost and power washer resistant. The end product looks fantastic and will do so for years to come.
For a no-obligation quote please use our contact form, or call us on 0800 093 7926. We can provide a detailed quotation to fit your requirements to provide you with an ideal sitting area.