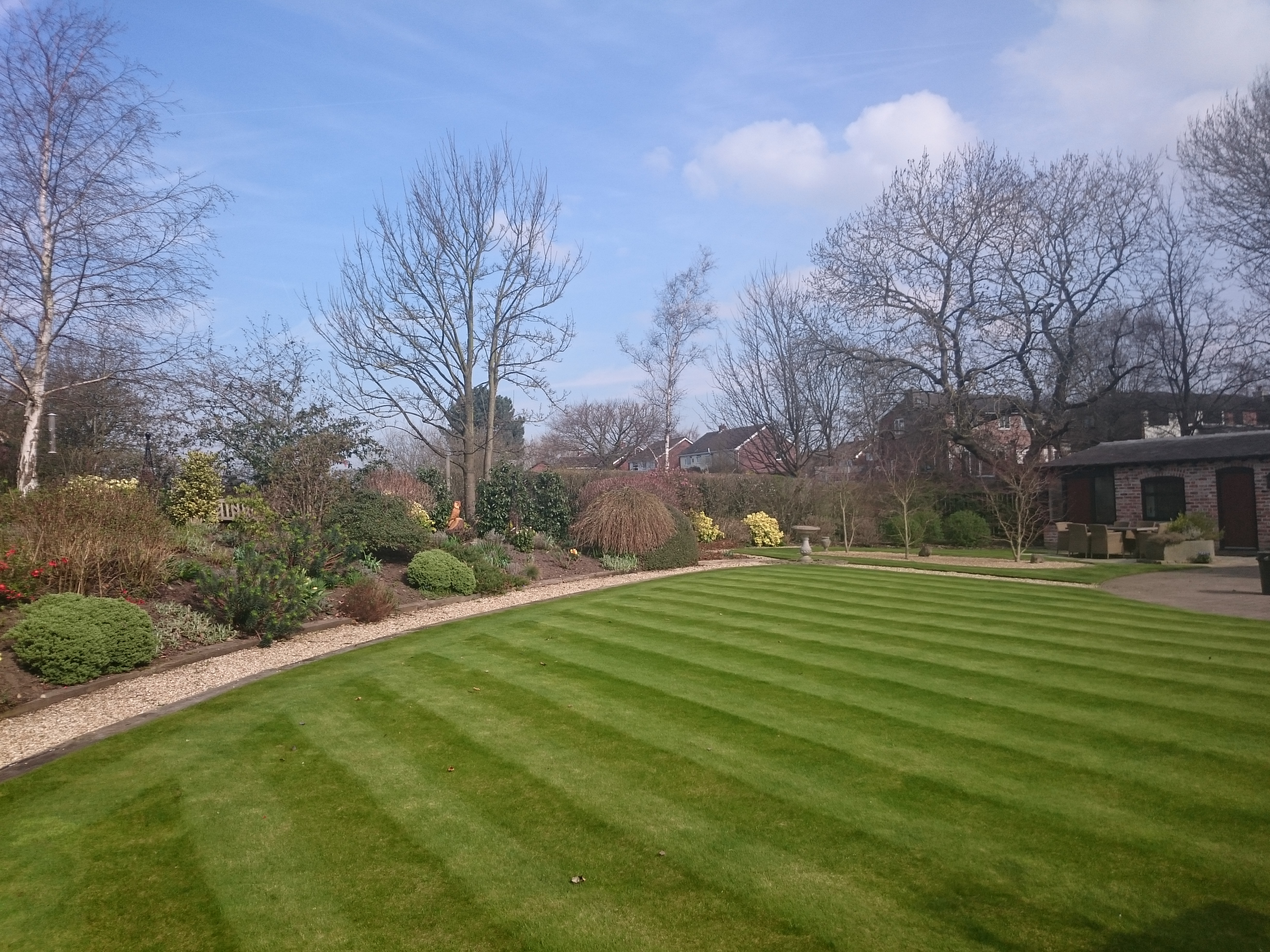 As we move into October the days are starting to become colder and the dark mornings are setting in. Autumn is here. Lawn care is still important over the colder months. Even though mowing will become less frequent, scarification, fertilization, and aeration are still important.
Keep on top of your mowing even though it may not look at though it has grown much. You will need to raise your mowing height by at least one setting so that the lawn isn't being cut as short as it was in the summer. Give your lawn a good feed to ensure it protects itself over the colder months. October is a great month for an autumn lawn feed.
If you have a weed problem in your grass, now is the time to sort this. After October, a selective herbicide will have limited or no effect on your weeds. If you have moss on your lawn, the cooler the weather grows the more evident it will become. It is not too late to rake your lawn to remove the moss also try a moss treatment aswell.
Blue Iris Landscapes Winter lawn care tips:
Do not walk on your lawn when it is covered in frost. The grass will damage easily and will not repair themselves until the spring.
Don't mow when heavy frosts are expected.
Ensure all of the leaves have been removed from the lawn.
Ensure any debris on the lawn is removed.
Don't worry about removing the snow from your lawn.
Mow your lawn when ground and weather conditions permit.
By taking these tips into consideration, your lawn should be ready to face the colder months and will be healthy in time for the spring next year. If you would like an Autumn feed and weed completing on your lawn, or a tidy up of your garden to ensure that everything is ready for the winter, please do get in touch.