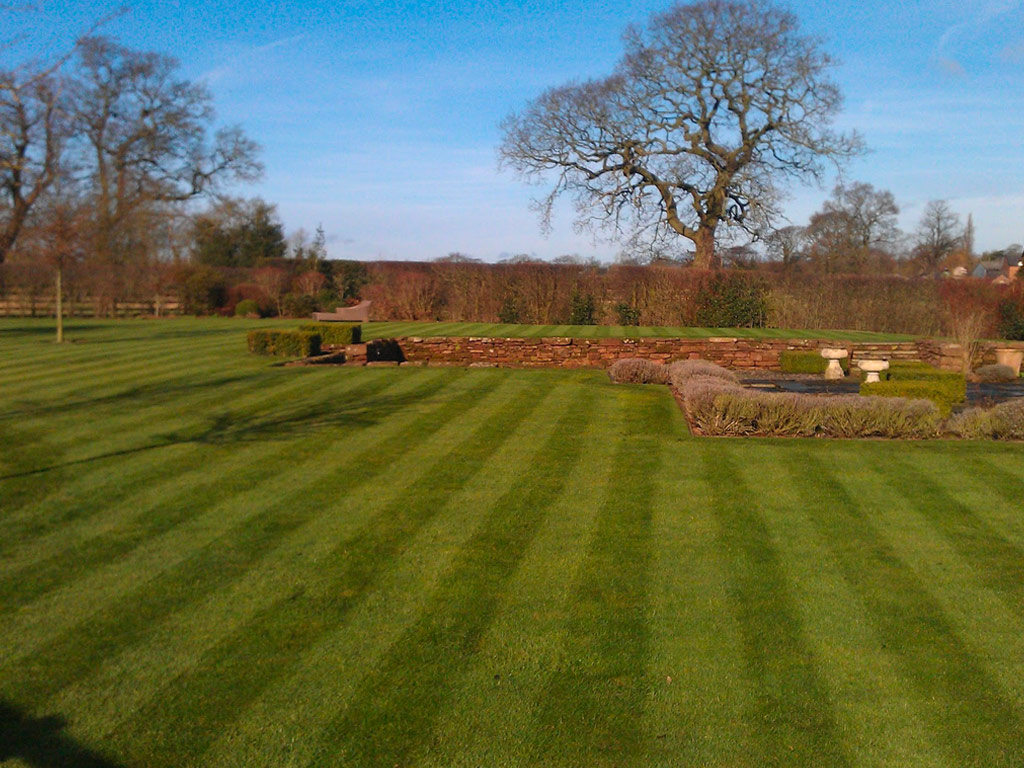 Gardener in Baldwins Gate

As an expert gardener in Baldwins Gate, we get quite a lot of garden maintenance work in this area. One of our largest clients, an elderly lady who recently lost her husband has us do everything in her garden.
LIST OF GARDENING TASKS WE COVER…
Mowing and edging the lawns.

Weeding and hoeing the borders

Pruning all the shrubs perennials and herbaceous plants as per their individual requirements to get the best out of them.
Hedge cutting – she loves her hedges to be perfectly squared off.
Another client who has us as her gardener in Baldwin's Gate is a very keen gardener. As such, she carried out most aspects of garden maintenance by herself. However, we visit four times each year just to treat the lawns with a selective feed and herbicide so they look fantastic. We then go in late autumn to prune her fruit trees.
As you can see we can do as much or as little as you require, so if you need a reliable and qualified gardener for your home in Baldwins Gate then please email us on info@blueirislandscapes.co.uk or give us a ring on 0800 093 7926. We would love to help you to make your garden look fantastic, ready for the upcoming summer months! We're sure that you'll be able to spend many hours relaxing in your garden with our expert gardener's help!