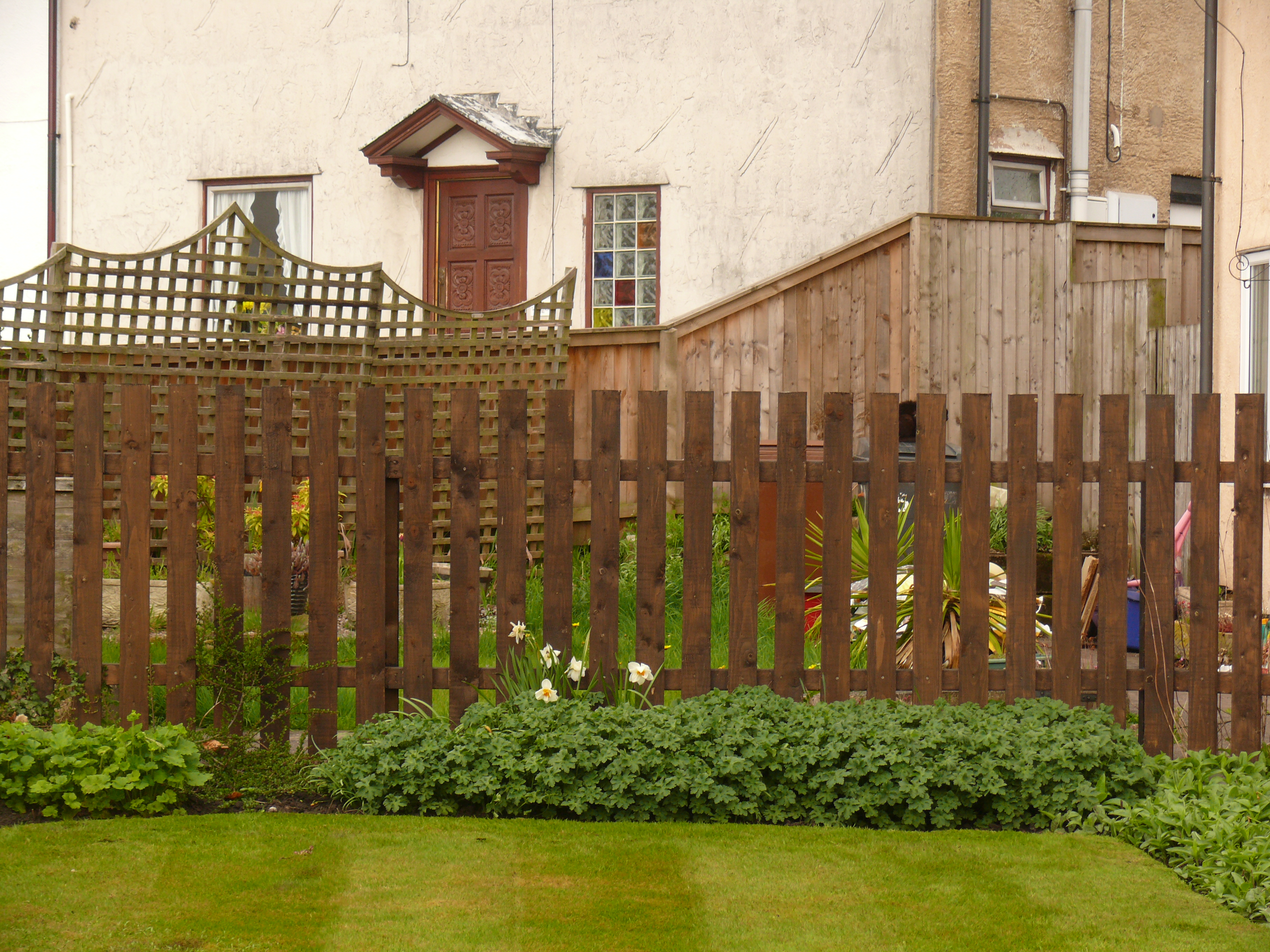 Gardener in Congleton
As a gardener in Congleton, carrying out garden maintenance is a large part of our work as this is one of the towns where we are based. The majority of new garden maintenance jobs come from customer recommendations. We have some customers whose gardens we have been maintaining for over fifteen years!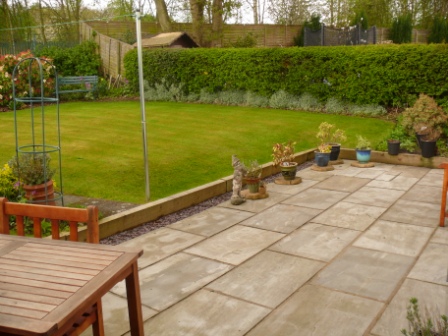 If you are looking for a gardener in Congleton, then please see below some garden maintenance work we have carried out in Congleton. For one of our customers we mow and edge their lawn on a fortnightly basis. Also we cut their hedges when required.
Blue Iris has also landscaped their rear garden. By laying a stone patio, retaining the soil with sleepers and putting up a small fence and wooden gate.
We have another customer in Congleton who we mow and edge the lawns, weed and hoe the borders and cut the hedges approximately four times a year. Power washing of their flagstones is also carried out once a year to keep them clean. A fence was also constructed in a cottage style to suit our customer's requirements. This ensured it would match well with the rest of her cottage styled garden.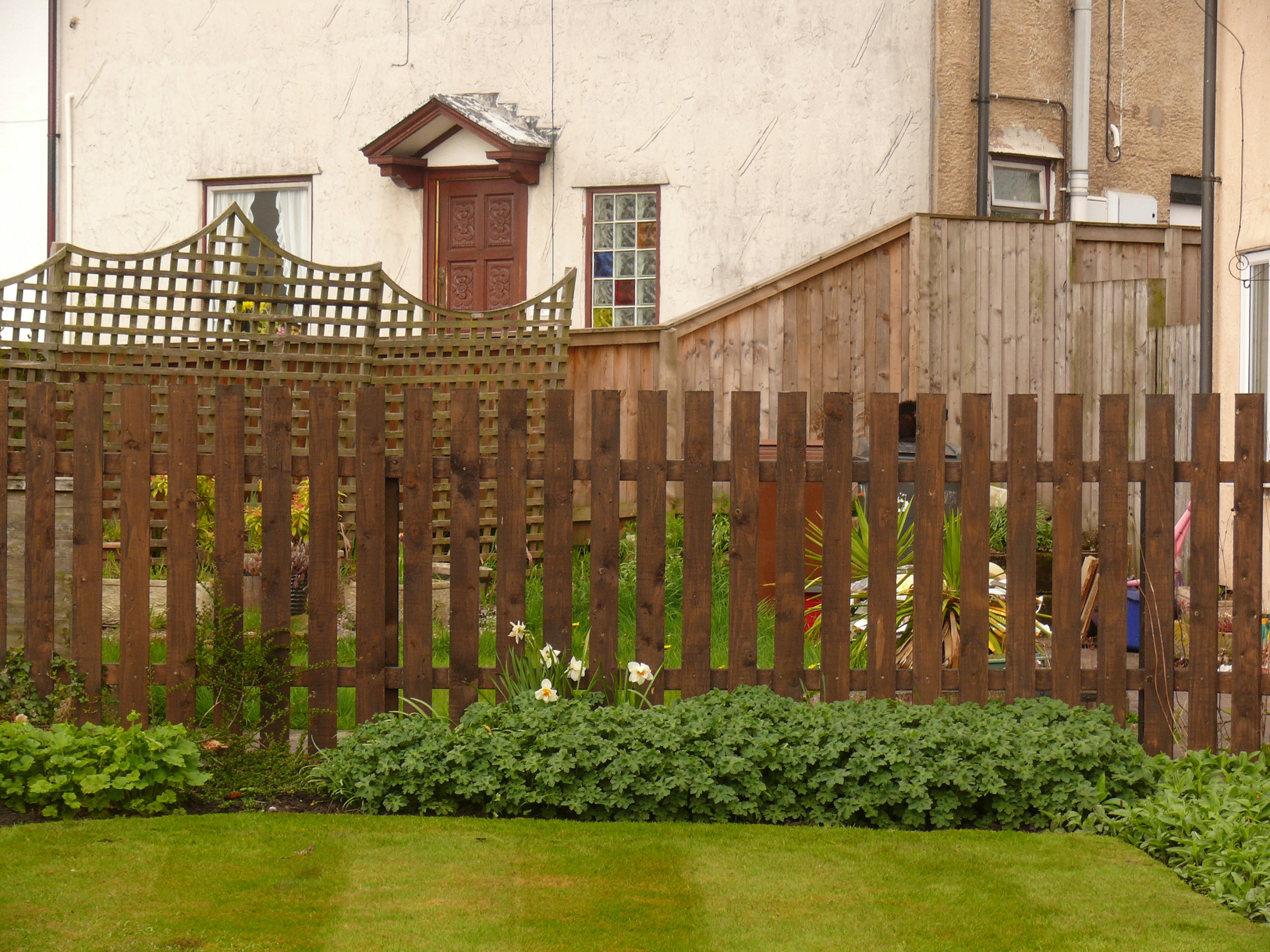 We are proud of our body of work and are pleased to have many happy customers – as our testimonials testify to. Our experience and expertise in garden maintenance adds to the high standard of work. It also means that we can do a large amount of work in a short period of time.
Please see our 'Gallery' and Instagram page for further examples of the garden maintenance and landscaping work we have completed.
If you are looking for an experienced and professional gardener in Congleton, please contact us on 01260 701 901 for a free no-obligation quote.