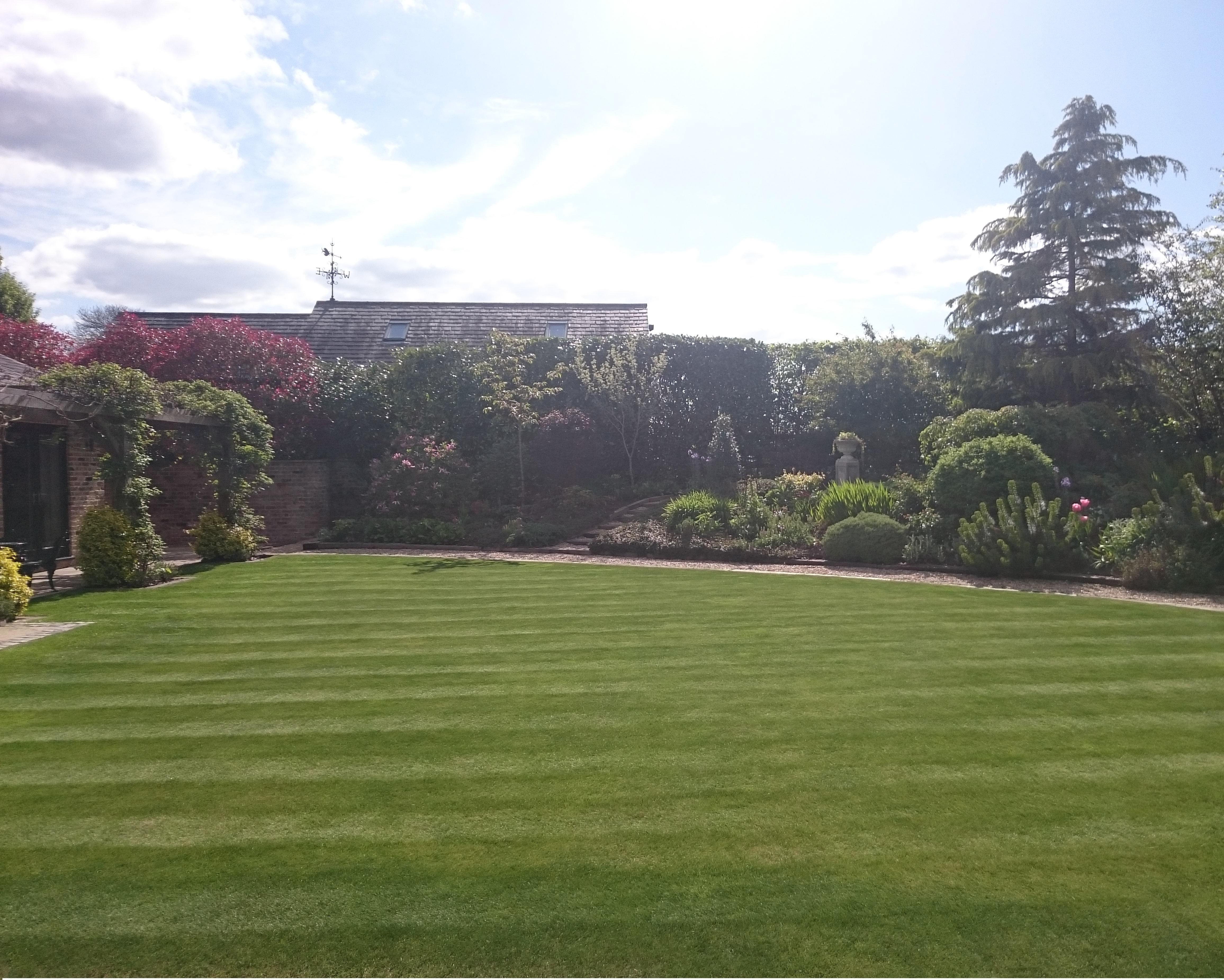 Gardeners in Cheadle, Staffordshire

When looking for gardeners in Cheadle, Staffordshire, we find that our regular clients mainly require lawn mowing, hedge cutting and general pruning. This keeps their gardens looking fantastic all year round. We will always send a full team of gardeners. This ensures that all jobs can be done efficiently and to the highest standard. With over twenty years' experience, if you are looking for gardeners in Cheadle, you can be sure that Blue Iris Landscapes are the team for the job!
Garden Maintenance Services
We offer regular maintenance on either a weekly or fortnightly basis. This means all of our clients' gardens are well maintained and always look impressive for visitors to their home.
We also cater for clients who wish to carry out the maintenance themselves. But need a hand with one off jobs; such as hedge cutting, scarification of lawns, feed and weed treatments, and tree surgery. Our gardeners in Cheadle, Staffordshire are also available for one off tidy ups. Whether this is to get your garden ready for a new project, or if you simply want your garden spruced up before a summer party!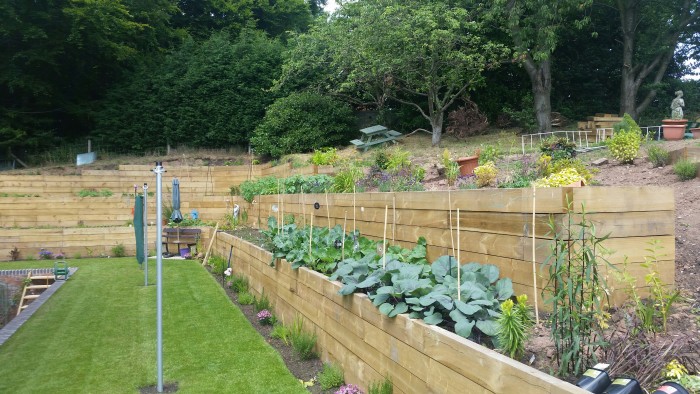 Customer service is at the very heart of everything we do at Blue Iris Landscapes. We always try to go above and beyond for all of our clients. This makes us stand out from other gardeners in Cheadle. Our team are always polite, punctual, and well presented. The team have a wide range of qualifications in horticulture and landscaping. So no matter the size of the job, our team are the perfect choice to transform your garden into a great space for entertaining family and friends.
Gardeners in Cheadle, Staffordshire
To start your regular maintenance program, one off maintenance visit or landscaping of your garden, contact Blue Iris Landscapes, your local gardens in Cheadle, Staffordshire, on 01782 396168. We look forward to hearing from you!
To keep up to date with the latest news here at Blue Iris, click here to follow up on Twitter.