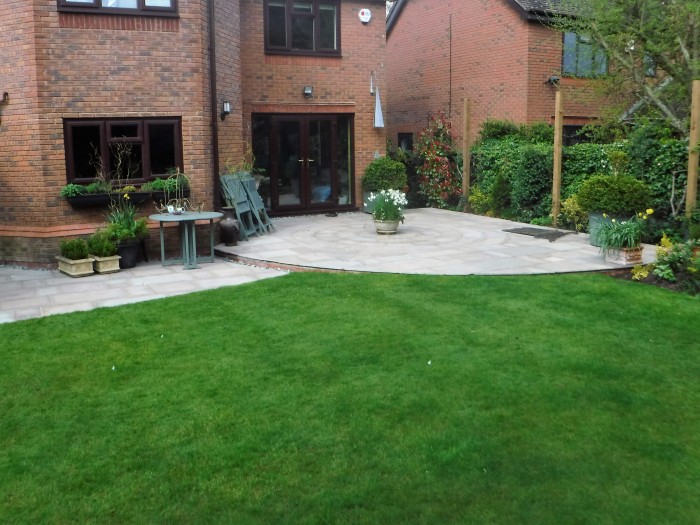 We have a variety of customers who have us carry out their gardening in Alsager. Many of which benefit from our regular maintenance services. We offer fortnightly garden maintenance to many of our clients to ensure that their gardens are kept looking fantastic all year round – some clients have even had us complete landscaping work on their gardens to ensure that they have a focus of interest!
Gardening in Alsager
An example of the work we have recently carried out for a client in Alsager is turfing work with a retaining sleeper wall. The wall has the functionality to hold back the bank. However, it also has a great aesthetic appeal, which adds the edge to the large garden. We only use top-quality turf which is green and plush. It also requires minimal maintenance all year round – perfect for the coming summer months.
All of our customers that have landscaping works carried out are given a daily update of works carried out. Along with what will be happening the following day, including when materials will be delivered.
If you have a garden in Alsager which requires either garden maintenance or landscaping, give us a call to arrange your free site visit and quote now!