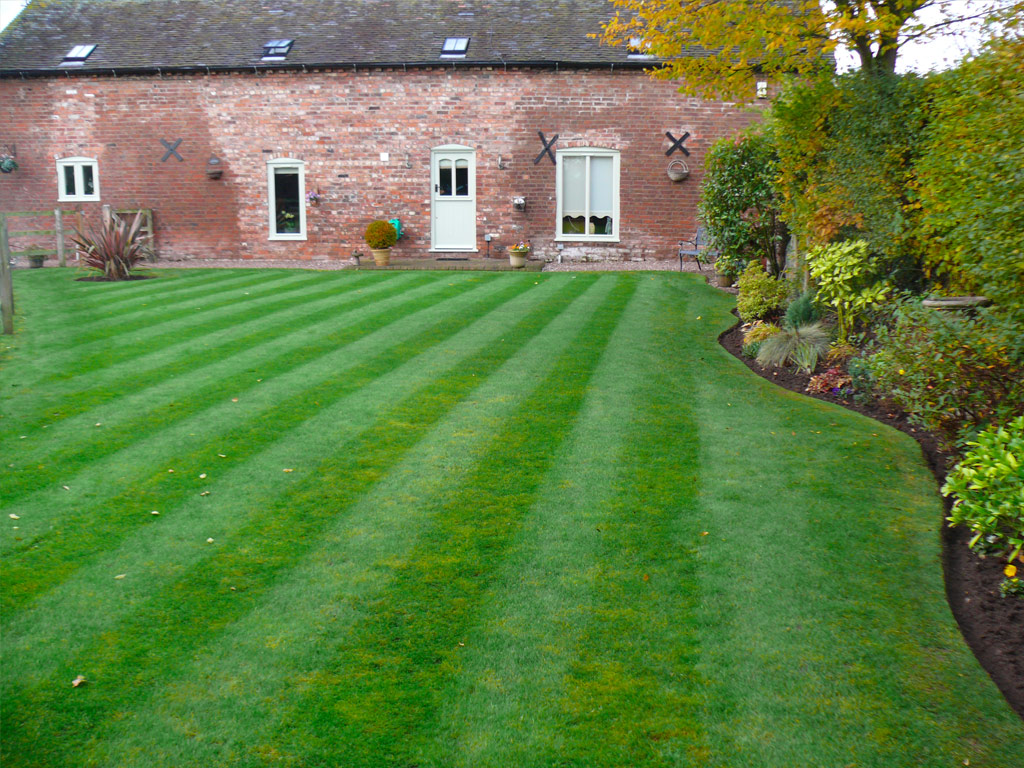 Gardening in Endon
We carry out work Gardening in Endon on a weekly or fortnightly basis for our clients in Endon and the surrounding areas. If you are looking for a professional gardener in Endon, then Blue Iris Landscapes is the company for you! 
Garden Maintenance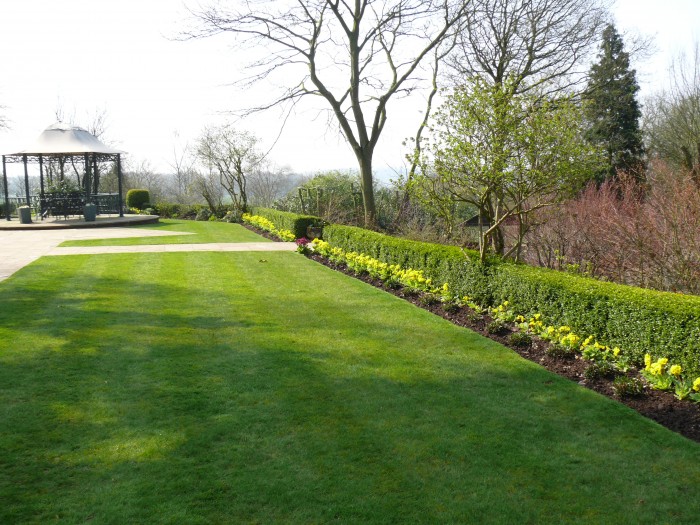 Our garden maintenance clients have a number of jobs carried out upon each garden maintenance visit. These jobs can include, but are not limited to the following:
Mowing and edging of the lawn

Trimming bushes and herbaceous plants as per their individual requirements to ensure further healthy growth and improved flowering.

Weeding and hoeing of borders

Specialist pruning, especially important on certain plants to encourage fruiting.

Hedge cutting as required.
Power washing of paving, usually annually.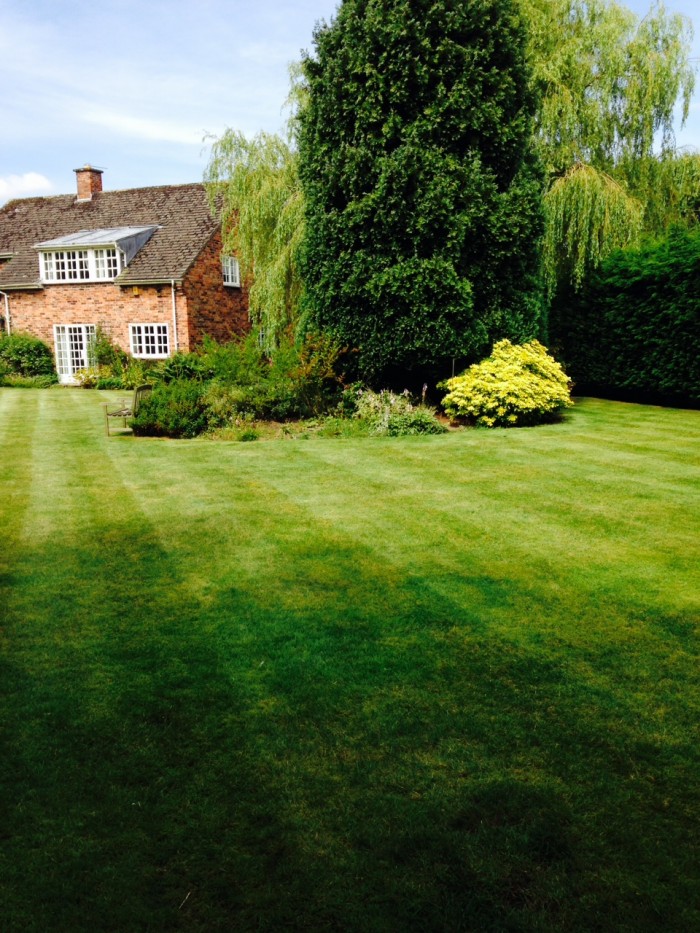 All green waste can be removed from the site if required. However, some clients like us to add their green waste to their composite heap. This can then be reused as soil in their garden, at a future date. 
We will adapt ourselves to each client, making sure that their individual garden requirements are tended to. We pride ourselves in the fact that we work closely alongside our clients to ensure 100% customer satisfaction. Whether you are looking for regular maintenance or a one-off tidy up, Blue Iris Landscapes if the company for you! 
Gardening in Endon
As a professional gardener in Endon, all our gardeners are qualified, polite and professional. We find these traits are of paramount importance to our customers.  Take a look at our testimonial page to see what existing customers think of us.
Please get in touch if you want that premium service that Blue Iris Landscapes strive for when gardening in Endon. 
Alternatively, take a look at our Facebook page for lots of useful hints, tips, and Blue Iris updates. We look forward to hearing from you!