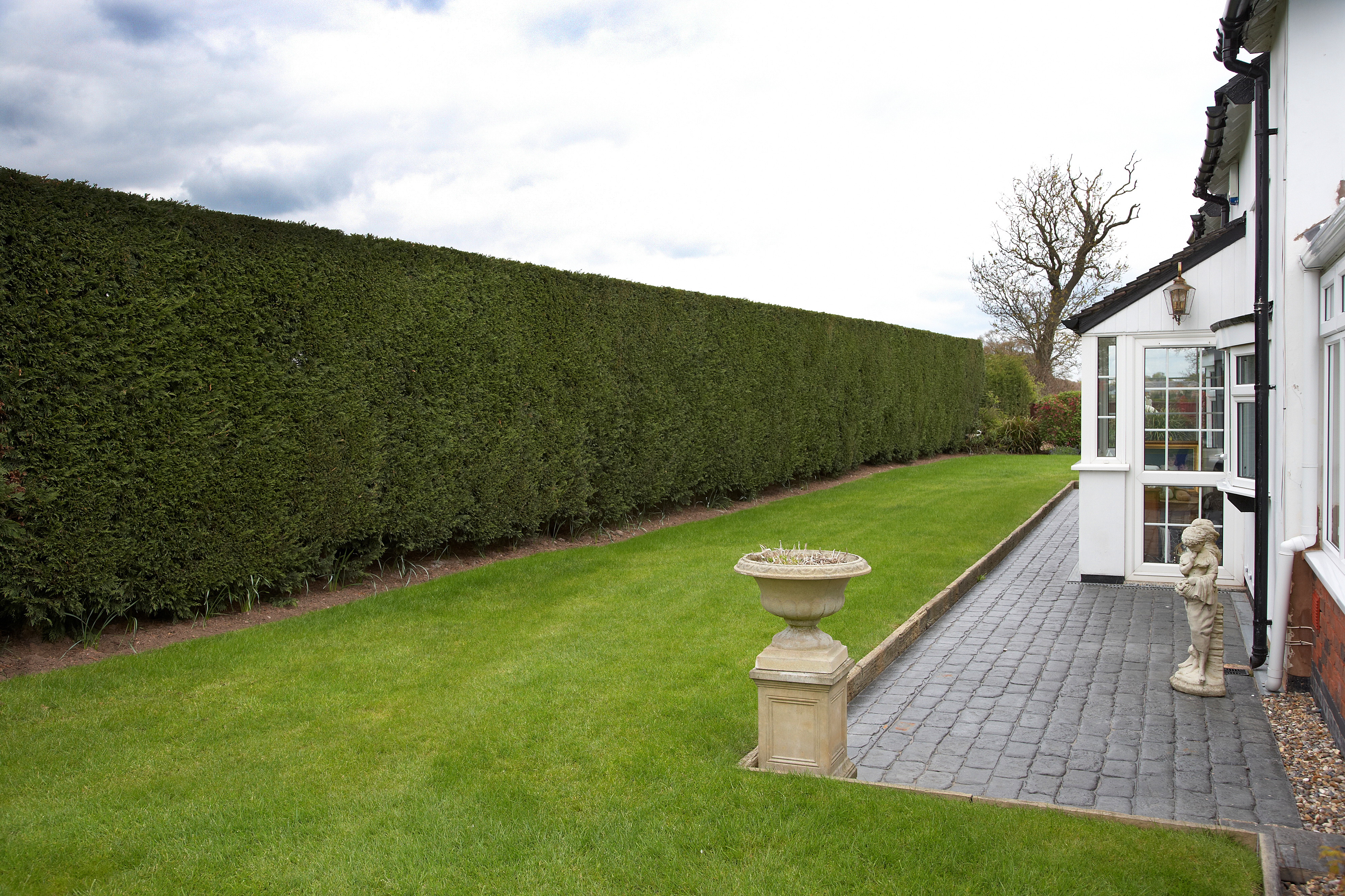 Hedge Cutting in Stafford

We carry out a lot of hedge cutting in Stafford and the surrounding area. Some of our clients have us only to cut their hedges on an ad hoc basis. Other clients have us cut their hedges as part of their regular garden maintenance. We find that hedge cutting is a vital part of the garden maintenance as it makes such a dramatic visual impact when friends or family approach your property and the hedges are neat, tidy and all squared off. We use professional petrol Stihl hedge cutters, this enables us to get a super finish to the hedges ensuring sides and tops are all squared off and look fantastic. When cutting hedges it is important to think about what you are trimming as different types of hedges have different requirements.
| | | |
| --- | --- | --- |
| Hedge Plant  | No. of Cuts. | Additional Information |
| Privet | 3 – 5 | Privet can be poisonous to some animals, but makes a good dense semi-evergreen hedge. |
| Beech | 1 | Cut August, deciduous hedge but keeps its dead leaves until the spring. |
| Box | 1 | Trim late July, ideally with very sharp hand shears. Box makes excellent shapes e.g. cones and spirals. |
| Conifer(Leylandii) | 2 – 3 | Makes an excellent hedge, if kept trimmed. Evergreen and gives good privacy. Don't trim after October if the weather is frosty. |
If you live in Stafford and need any advice on when to cut your hedges or what to plant then please give us a ring on 01782 396168 or contact us by email.