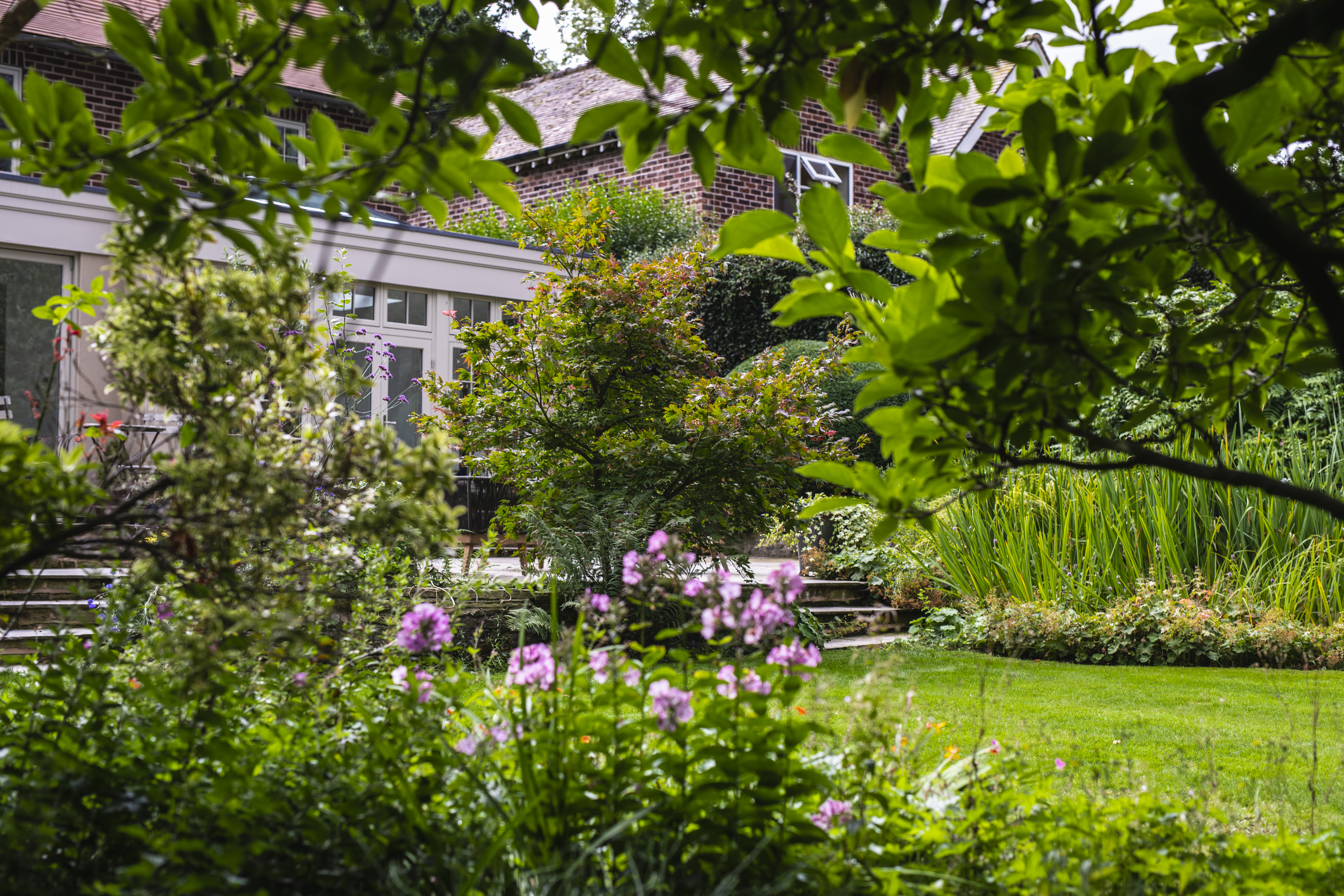 Landscaping in Barlaston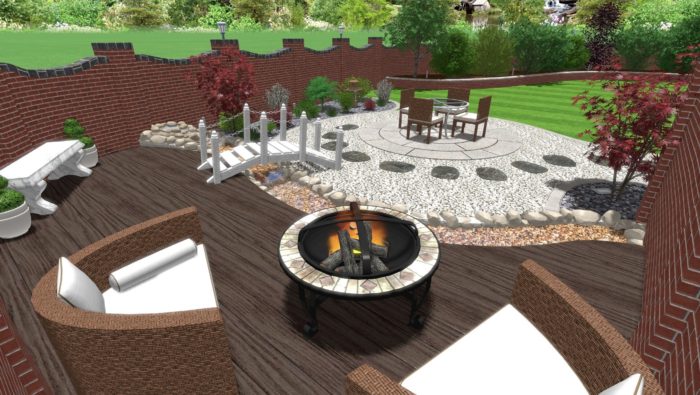 Our most recent project has been landscaping in Barlaston, Staffordshire. We created a fantastic Garden Design to show our client the potential their garden had.  This involved raising the height of a lawn, which was retained by an Indian stone edging strip. Also, we created sleeper beds and we created a raised border. We also created a new seating area to enjoy the summer months.
The Landscaping Process
First of all, we levelled off the area where we laid the new lawn. The lawn was then laid onto the level area. After this, we added an Indian Stone edging strip to retain the lawn. We laid these on a solid bed of cement to ensure it has a solid base.
We paved the existing gravel areas with Indian stone to match an existing patio area. A pergola was also erected on the new patio as an extra feature. A trellis was attached to the left hand side of the pergola, where the path reaches the patio. By adding trellis a number of climbing plants could also be planted. This would also make this area sheltered from the wind, once they had matured.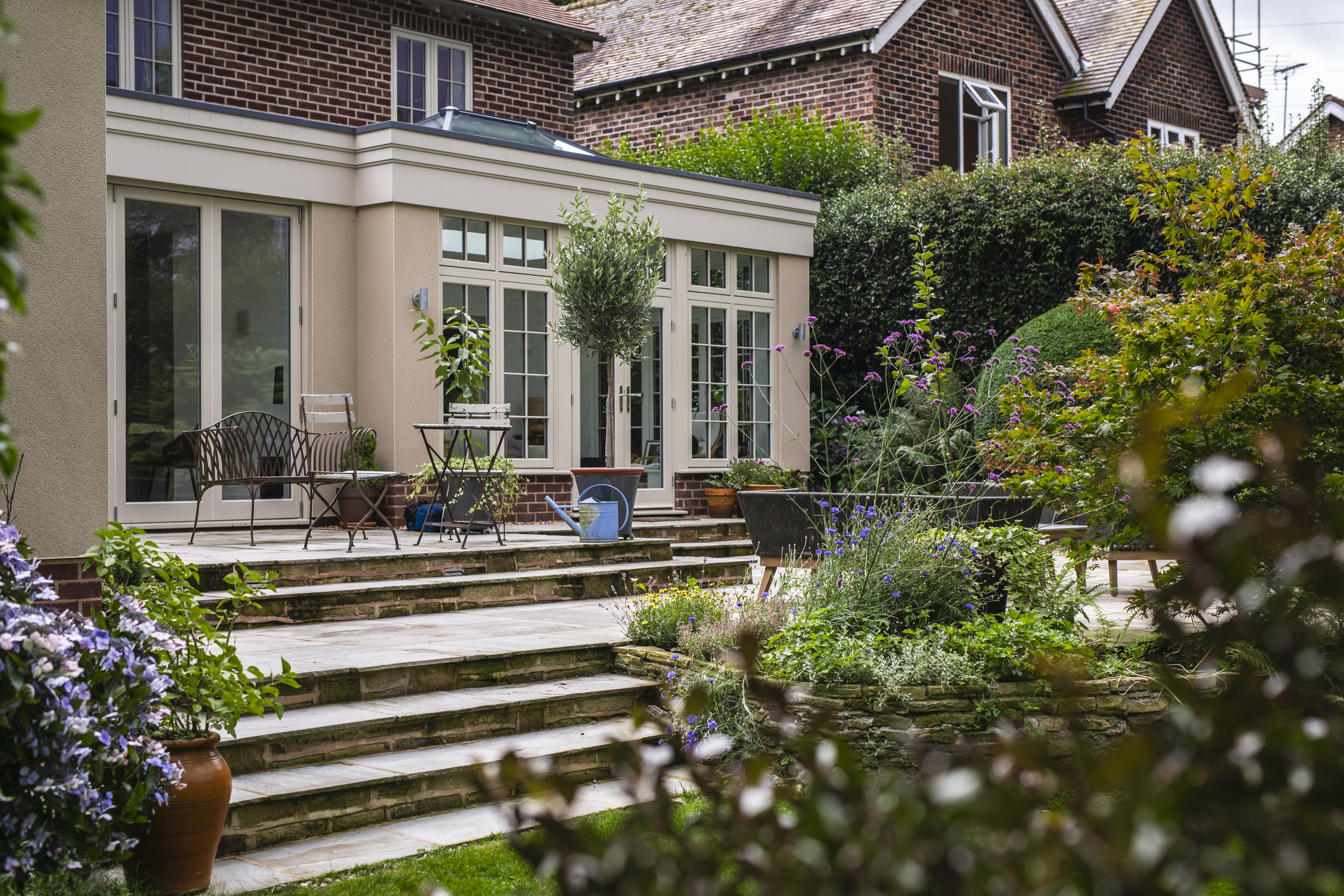 We created a number of raised sleeper borders, as you can see from the photos. These will look great once they are planted up, adding colour and interest to the garden. To filter the wind, along with the section of the raised sleeper border (shown above), we erected two St Meloir Lattice style trellis. In the corner between the two raised sleeper beds, we created an Indian stone circular patio area, an ideal seating area and vantage point for the rest of the garden.
By having this landscaping work carried out, it created a very practical and aesthetically pleasing garden with an added wow factor, ensuring our customer had a garden to be proud off. It also created a number of seating areas, for our customer to sit and relax on.
To start your landscaping in Barlaston, contact us today! We at Blue Iris Landscapes pride ourselves on our quality of work and excellent customer service. Why not take a look at our gallery and Instagram page to view further landscaping examples?