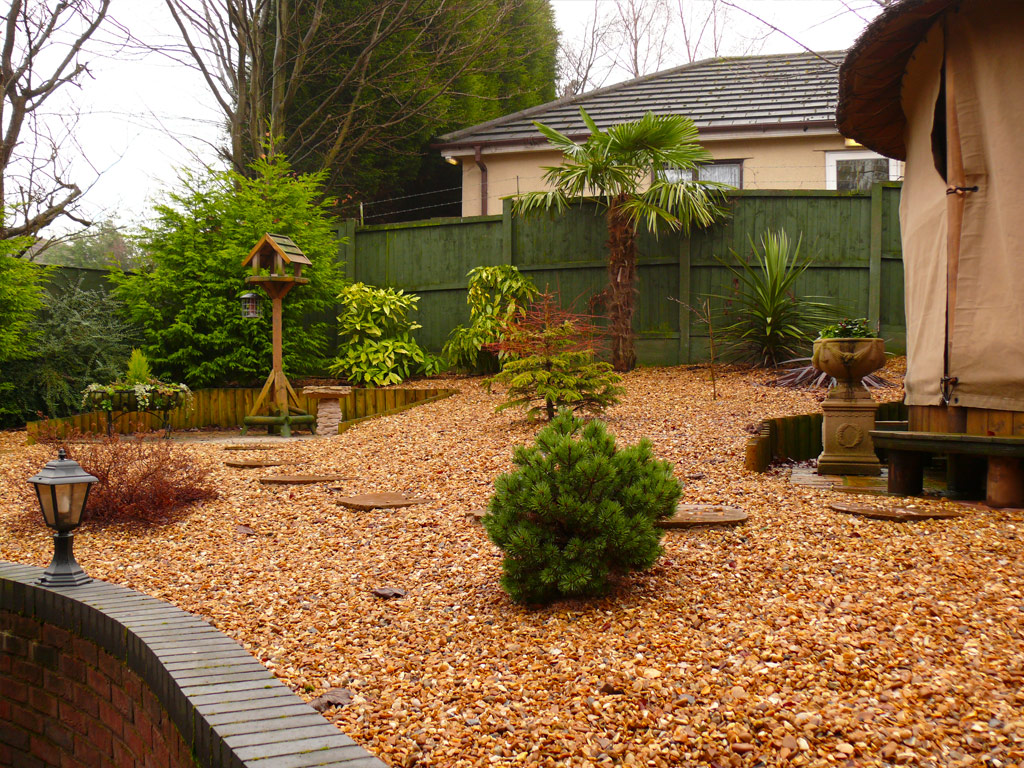 As a landscape gardener based in Stoke-on-Trent, we carry out landscaping in Longton, Stoke-on-Trent, and surrounding areas regularly. Whatever your requirements are we can create your ideal garden.


Landscaping Example
Over the years we have carried out a number of landscaping jobs in Longton, however one sticks in mind. This is due to the fact that the garden was quite sloped from top to bottom and from left to right, however by building retaining walls from both concrete blocks and wooden sleepers we were able to reduce the slope from 1 in 4 to 1 in 9. Therefore a complete landscape of the rear garden was completed. However, the job had minimal access and the passageway was only 0.8m wide. This meant that everything had to be taken in and out using wheelbarrows. This meant eighteen tons of soil and rubble!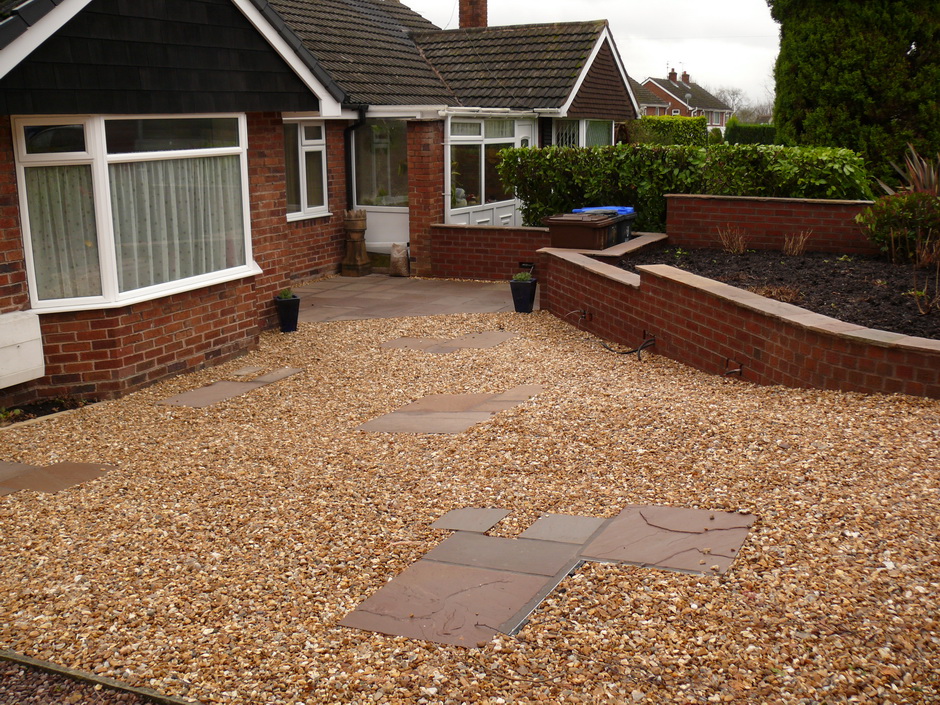 A new patio, a large block retaining wall, smaller wooden sleeper retaining walls, turfing and planting up of borders was all completed. The client was very pleased with the completion of their garden, as it became more accessible and aesthetically pleasing. They were that pleased that we also returned to construct a decked area, so they can enjoy the evening sun!
The Landscaping Process
There are so many options for landscaping in Longton, Stoke-on-Trent, if you don't know where to start, contact us today! We can carry out a free site visit to discuss your requirements and options. We will then create a quotation and 3D CAD drawing based on the site visit. Once you are happy with the quotation, we can commence work creating your dream garden.
Landscaping can give your garden the added wow factor and give you interest all year round. Adding in walls as seen above can make a garden more practical or more secure. Patios created in Indian stone or decking can be a lovely addition, creating a great seating area for you to relax and enjoy the sun. Gravel areas can be easy to maintain and can have the addition of stepping stones to give the area interest or give you a walkway to another area of your garden.
With so many choices, call Blue Iris Landscapes to help make your dream garden a reality. If you require landscaping in Longton, Stoke-on-Trent or surrounding areas, contact us via Facebook, Twitter, or call to speak with our friendly office team.