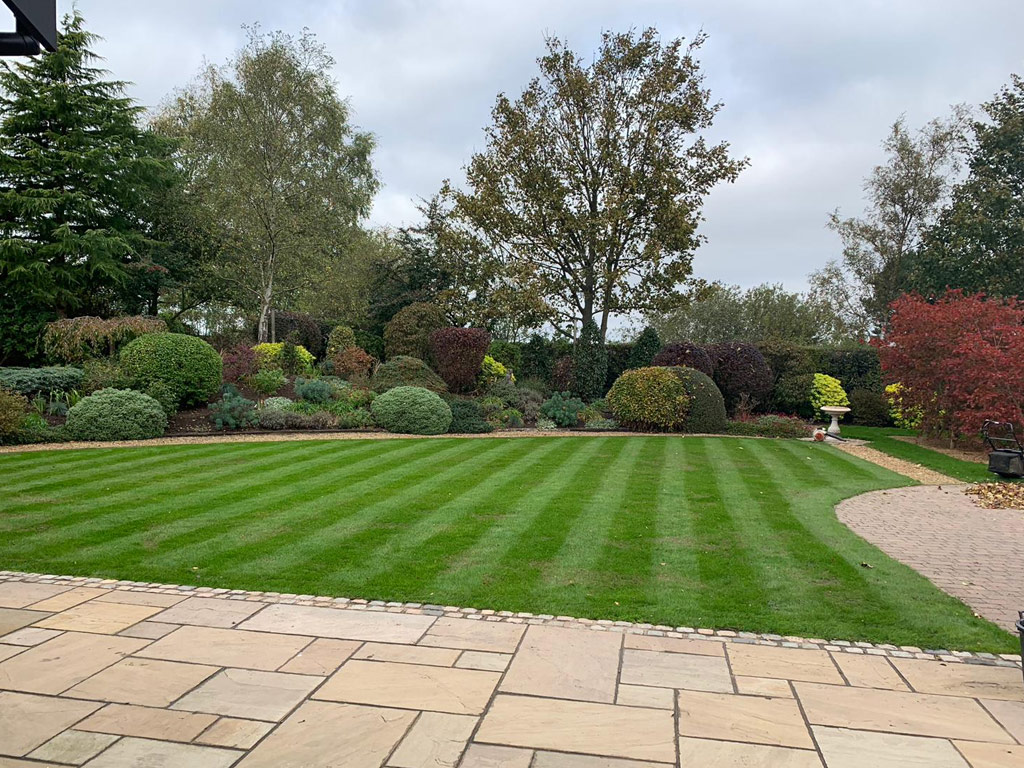 Landscaping in Macclesfield
Do you require landscaping in Macclesfield or surrounding areas? Then Blue  Iris Landscapes is the company for you! With 20 years of experience, we have completed many landscaping jobs. No job is too large or too small!
Landscaping enables you to create your ideal garden or add a feature making your garden more interesting or practical. We have completed many landscaping jobs in and around Macclesfield. Some jobs have entailed complete garden makeovers, where we have landscaped the entire garden. Whereas some customers have us in to create a new patio area, erect a fence or install a sunken trampoline, as shown in the image.
The Landscaping Process
Whatever your requirements, Blue Iris Landscapes can help! Contact us today, to arrange your site visit. Our friendly office team can book your site visit or answer any questions you may have. From your initial site visit for landscaping, we will then create a detailed quotation and a 3D CAD drawing. This all enables you to visualise what your garden would look like.
Once you are happy with the design and quotation, landscaping can commence! Our professional and qualified on-site team will make your dream garden into a reality.
When landscaping in Macclesfield, we pride ourselves on the quality of our work and our customer service. This all ensures that you get the best service from us. We aim for 100% satisfaction for all our customers.
Landscaping your garden can be costly depending on your requirements. However, here at Blue Iris Landscapes, we offer 0% finance for all landscaping jobs, through our partner Divido. This enables you to split the cost over affordable monthly instalments.
For further information on landscaping in Macclesfield, contact us today! Alternatively, message us via our online contact form or our Facebook page. We look forward to creating your dream garden!