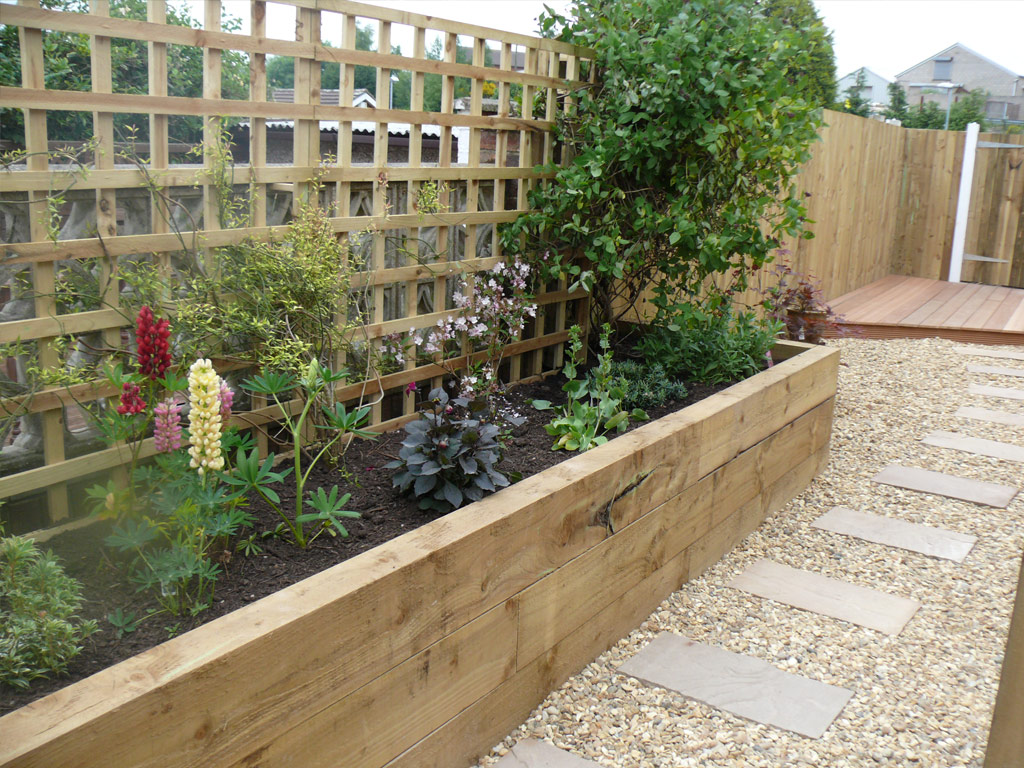 Do you require landscaping in Madeley? Is your garden in urgent need of a makeover? Worried about the cost involved to landscape your garden? Well, there is no need to look any further Blue Iris Landscapes is the company for you!
Landscaping in Madeley
As a landscape gardener in Madeley and throughout Staffordshire and Cheshire, we have years of experience. We can create a garden that suits your requirements and style perfectly. To do this we would first arrange a site visit of your properties garden, where we will discuss your landscaping requirements. It will be at this point that we will measure up the site and take initial photos of your garden. All of this help us to visualise what is required to transform your garden into your dream garden.
Following the site visit, we will complete a quotation which will outline the processes involved in landscaping and the cost of the project. Along with this, we will create a 3D CAD drawing which gives a visual representation of how your garden will look once completed. Many of our clients also choose to come in for a CAD consultation where you will have a virtual walk around your garden.
Once you are happy with the quotation, we will then commence work creating your garden. This could include:
Patio or terrace area
Gravel drive
Decking
Turfing
Planting
Plus, much more…
To learn more about the services we offer, click here.
As an expert in our field, we are the first choice for your landscaping in Madeley! Are you worried about the cost? Well, there is no need to fear, as we offer 0% finance on landscaping quotes, making paying for it easy with monthly instalments.
If you require landscaping in Madeley, then contact us today! We will be happy to help make your dream into a reality!