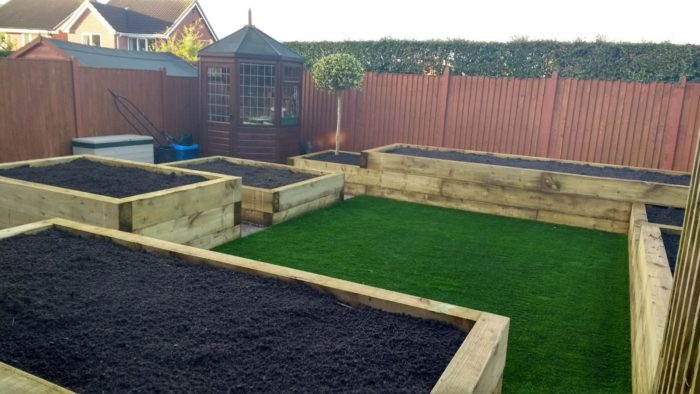 We have been established as a professional landscape gardener in Swynnerton for 20 years. This means that we have a vast amount of knowledge within both the hard and soft landscaping field! If you require landscaping in Swynnerton, then you should contact us today.
Landscaping in Swynnerton
Whatever your requirements are, Blue Iris Landscapes is the landscape gardener for you. Initially, we would complete a site visit to capture your expectations and requirements, and from this visit, we would then develop a quote. The detailed quote will outline how much your landscaping will cost and how your work would be completed.
Once you are happy with the design and the quotation, then we can arrange for our experienced landscaping team to come out to you to carry out the work. The team leader ensures you are kept up to date with different stages of work until its completion. This all contributes to our customer service, ensuring that you, as one of our customers is 100% happy with the work that our landscaping team carries out for you.
If cost is something that you are worried about, then it no longer needs to be! This is because we offer 0% finance on all our landscaping jobs, which makes the investment into your garden much easier to handle financially, meaning that you can have your landscaping work in Swynnerton completed by your local professional landscape gardener.
If you are looking for a professional landscape gardener, then Blue Iris Landscapes is the company for you! Contact us today to start your landscaping in Swynnerton!