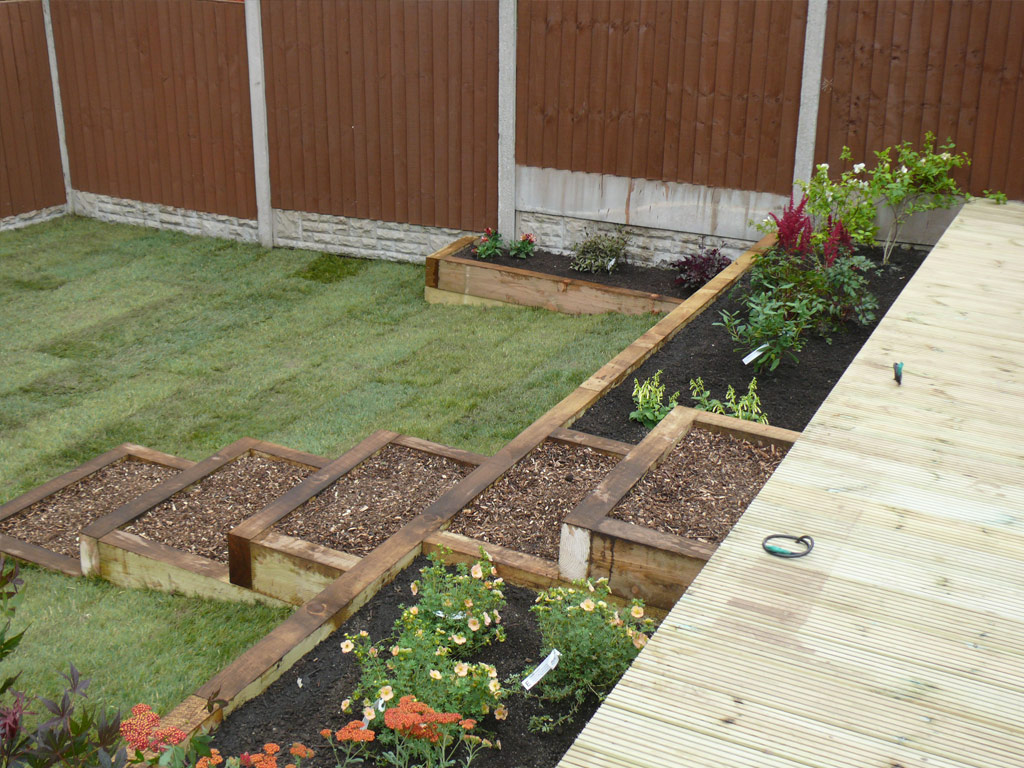 Landscaping in Westbury Park, Newcastle under Lyme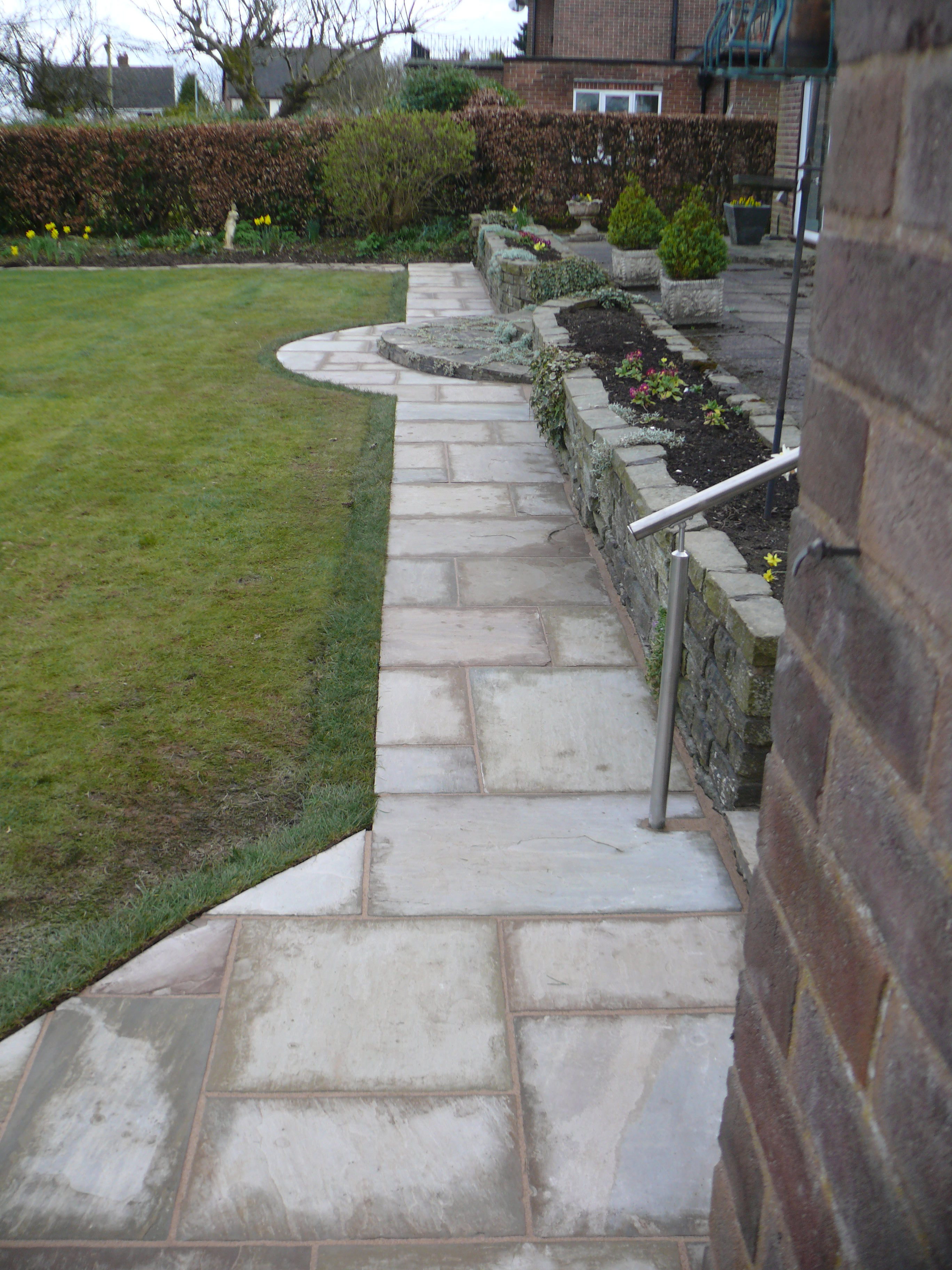 When landscaping in Westbury Park, Newcastle under Lyme, we find our clients are looking for a company they can trust. One that is qualified, experienced, provides excellent customer service and completes their landscaping to the highest of standards. Blue Iris Landscapes in the company for you!
We can offer all of the above to create your idyllic garden. We pride ourselves in the quality of our landscaping, to ensure we create your garden to meet your specifications.
Your Landscaping Options
We can create additional borders for planting up. These can be corner borders, undulating borders or raised sleeper beds (see opening photo above). All of which gives an additional feature to your garden. The borders can then be planted up with a mixture of shrubs, perennials and herbaceous plants. To ensure you have interest all year round. This interest can come from the colour of the leaves, the scent of the flower or the colour of the bark.
Maybe you want to create a path to create easy access to or around your garden. This can be in the form of an Indian stone path; a stepping stone path or a curved path that is gravelled.
However, this path may also lead to your new or existing patio area. These patio or terrace areas are ideal for creating a seating area in your garden. In a large paved area, we can include a stone circle within this patio area. The addition of this circle breaks the patios up giving it additional interest.
There are many different options for all aspects of landscaping in Westbury Park, to learn more about your landscaping options, click here.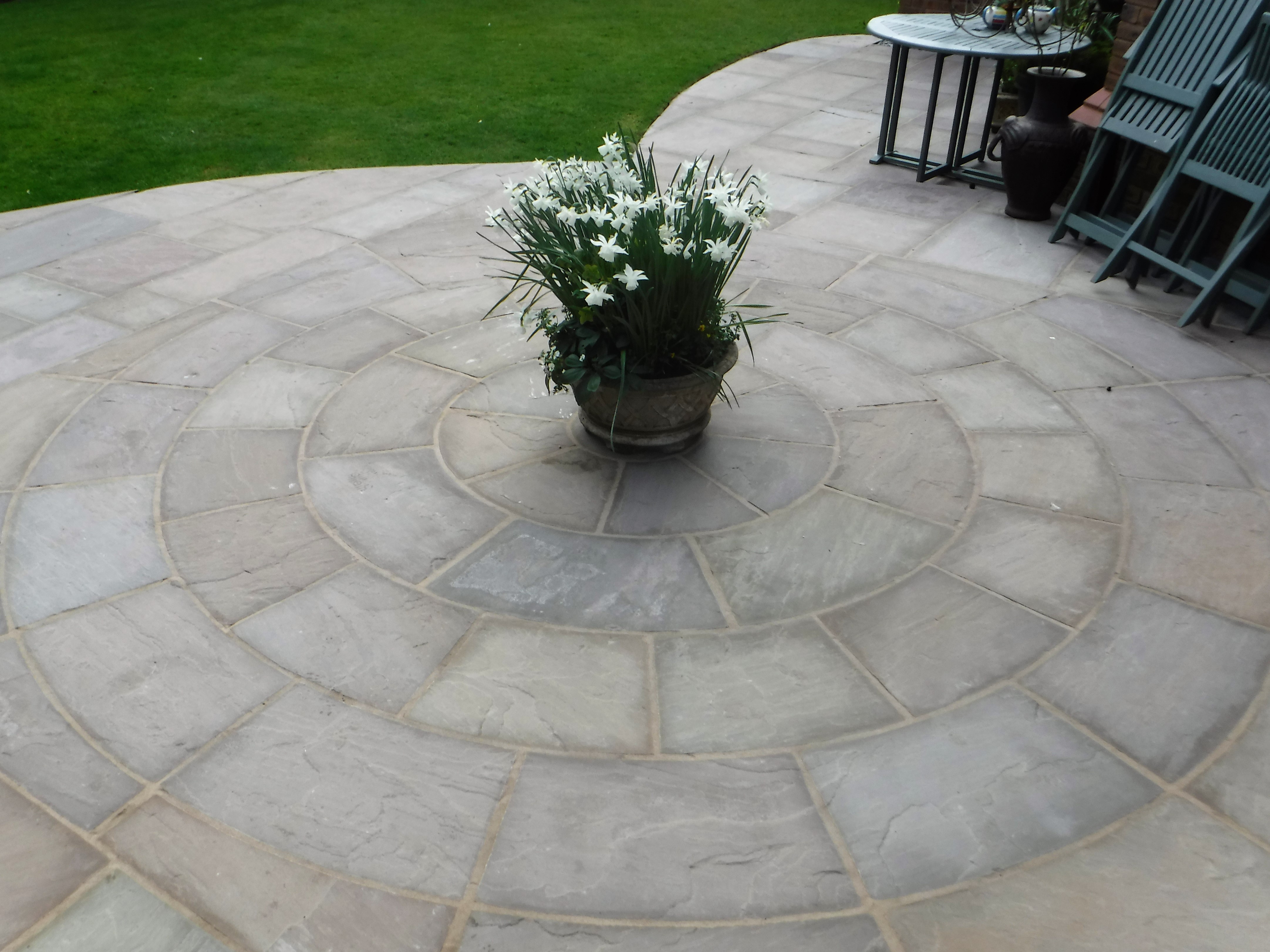 Are you worried about the cost? We offer 0% finance on all landscaping jobs completed by Blue Iris Landscapes, click here to learn more.
Do you need some inspiration? Why not visit our Instagram page and our 'Gallery' to see more examples of landscaping completed by Blue Iris Landscapes your professional gardener and landscaping company.
Contact us today on 01782 396168 to arrange your site visit for landscaping in Westbury Park, Newcastle under Lyme. Our friendly team will be will happy to help!