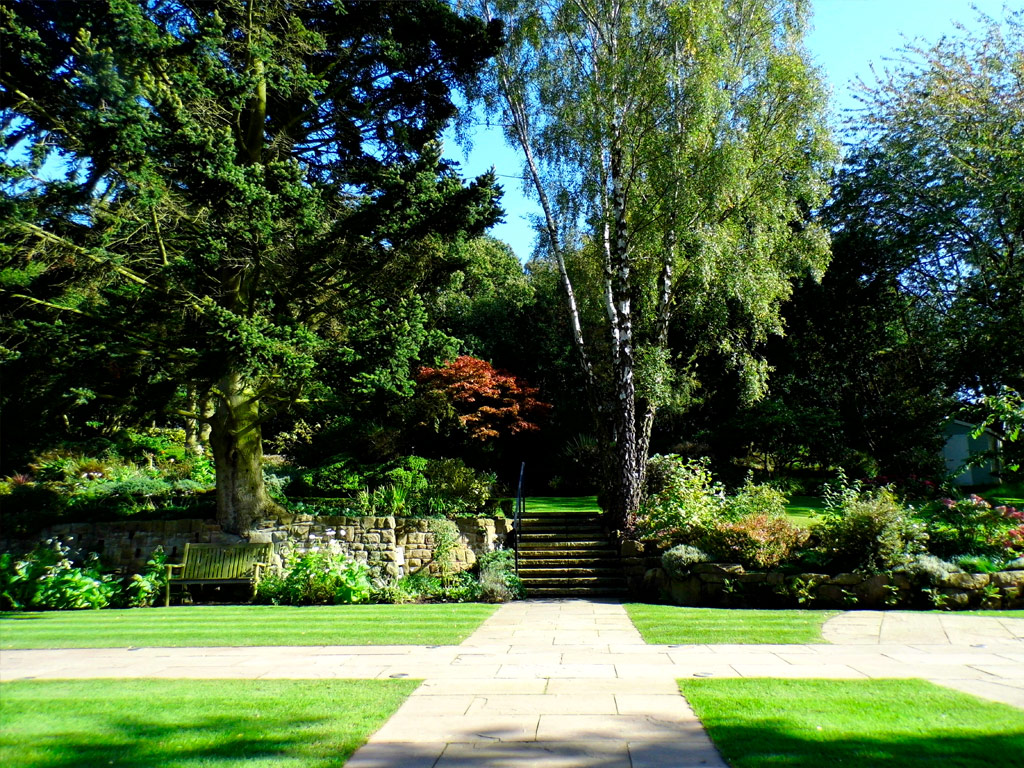 Professional Gardener in Loggerheads
Although tasks may vary, a garden needs tending to all year round. Do you need a professional gardener in Loggerheads to tend to your garden? Blue Iris Landscapes is the company for you.
With professional petrol machinery to complete your garden maintenance and qualified staff members, your garden can be maintained to the highest of standards.
As a professional gardener in Loggerheads, we pride ourselves in carrying out work to the highest of standards. Our aim is to leave your garden looking fantastic and you, as the customer 100% satisfied.
Garden Maintenance 
Within a regular maintenance program, we would carry out the following tasks:
Mowing and edging of lawns, using our professional Honda roller mower. This leaves your lawns with the customary stripes you see on a golf course.
Weeding and hoeing of borders, ensuring they are weed-free.
Pruning of all shrubs, perennials and herbaceous plants, throughout the year as required for each individual plant.
Hedge cutting using our professional Stihl hedge cutters, leaving your hedge looking, straight, squared off and well maintained.
These tasks all ensure your garden is left looking great throughout the year.
As your local professional gardener in Loggerheads, we also carry out Landscaping. Do you want to give your garden a makeover? We carry out a site visit and from this, we complete a detailed quotation and 3D CAD drawing, all this helps to ensure you get the garden of your dreams. Autumn is a great time to start landscaping; the ground is soft and is the ideal time to move existing plants. It also means that come Spring, you can take full advantage of your new garden.
To start your garden makeover or regular maintenance program, contact Blue Iris Landscapes, your local professional gardener, today!
Keep updated with the latest news and tips from Blue Iris Gardens by following us on Facebook.