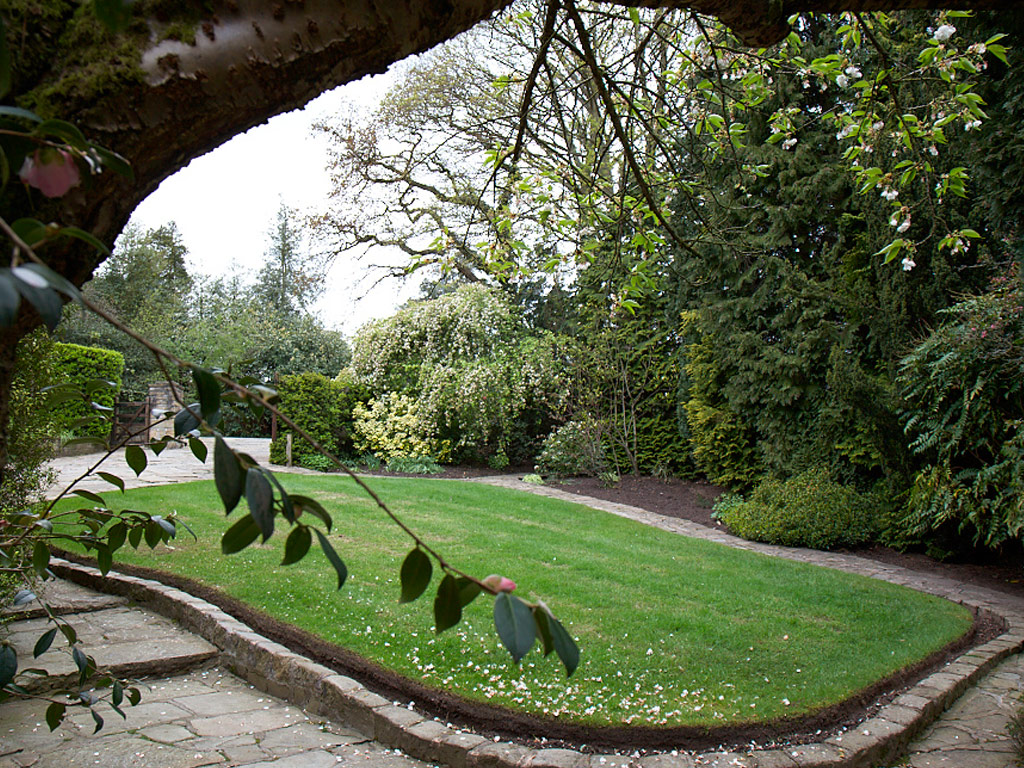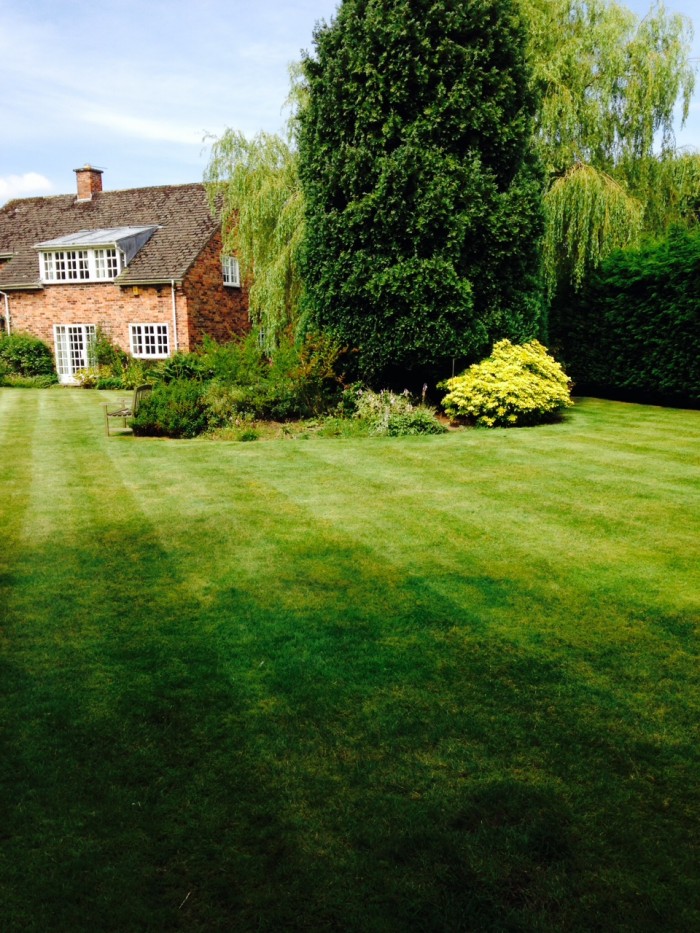 Professional Gardener in Westlands, Newcastle-under-Lyme
A garden needs attention all year round; this is where Blue Iris Landscapes your local professional gardener in Westlands, Newcastle under Lyme, is able to assist.
As a professional gardener in Westlands, we have many clients with varying requirements. Over the years we have completed a number of landscaping jobs and one-off maintenance jobs. However, our largest percentage of customers requires us to complete regular garden maintenance.
Garden Maintenance
We carry out regular maintenance visits on a weekly or fortnightly basis. By having regular visits this ensures that your garden is kept maintained to a high standard. Within a general regular maintenance program we complete the following tasks: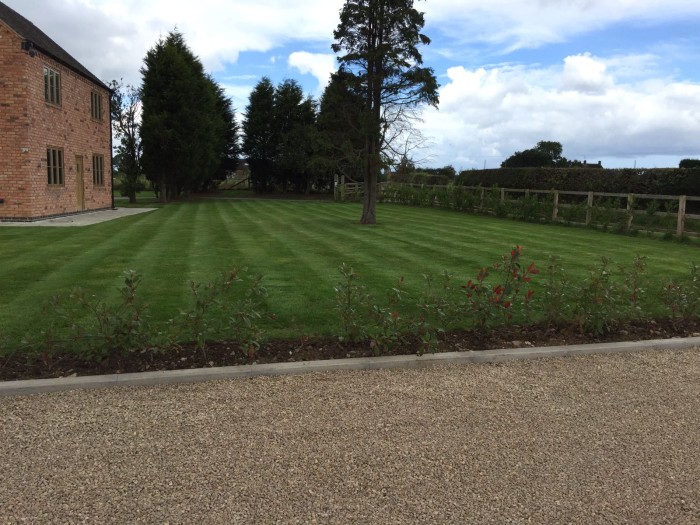 Mowing and edging of lawns using our Honda roller mower to leave the customary stripes you see on a football pitch
Weeding and hoeing of borders
Pruning of shrubs, perennials and herbaceous plants to their individual requirements
Hedge cutting leaving your hedges straight and squared off
You may enjoy spending time out in your garden, looking after and keeping it maintained. This is like many of our clients, however, generally, we find these individuals will have us visit on a one-off basis throughout the year. This visit may include tasks that they find difficult to complete, like pruning their trees, power washing their drive or cutting their hedges. We also find that some clients will have us complete a one-off tidy up of their garden a few times a year. This gives them a helping hand in maintaining their garden.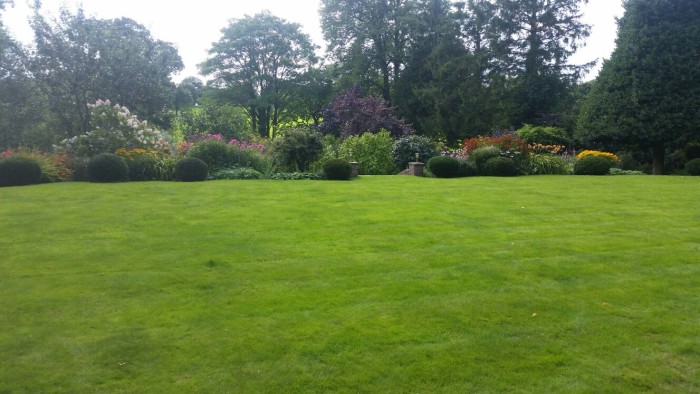 As a professional gardener in Westlands, Newcastle under Lyme, we not only complete maintenance but also landscaping. This may be the year that you want to change your garden, make it easier to maintain or to give it more interest. Whatever your landscaping requirements are, your local professional gardener in Westlands can assist in creating your ideal garden.
To arrange your free site visit and quotation from Blue Iris Landscapes, contact us today on 01782 396168 or alternatively email us at info@blueirislandscapes.co.uk. We look forward to hearing from you.