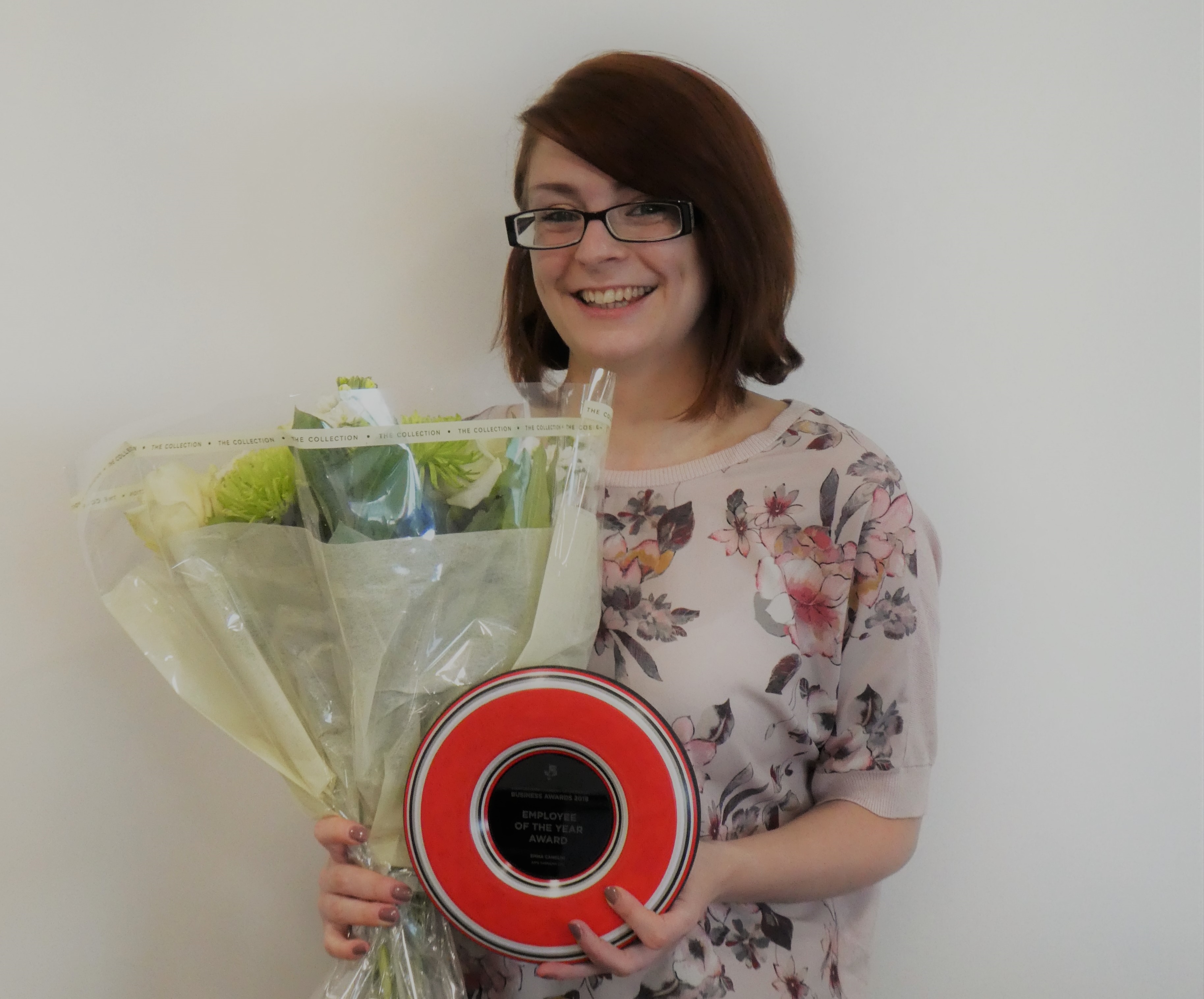 Last night Blue Iris Landscapes had the privilege of attending the Staffordshire Chambers Business Awards at Staffordshire County Show Ground.
The event was attended by Jason Harker (Managing Director), Chris Jones (Technical Director), Emma Candlin (Operations Director), Jade Lear (Operations Co-Ordinator), and Marianne Gibson (HR & Compliance Advisor).
Winner at the Staffordshire Chambers Business Awards 2018!
We are thrilled to share that Emma Candlin is the winner of the 2018 Employee of the Year Award. The award honours outstanding employees who deliver exceptional and sustained business performance over a prolonged period – we could not think of a more deserving winner than Emma!
Emma has been with Blue Iris Landscapes for five years and her trajectory of success has been both inspirational and phenomenal. She joined the company as a part-time secretary before climbing the ranks to become Operations Director. More recently she has been hugely successful as Director for our new sister company, ProHort Ltd.
Well done, Emma!
We are also bursting with pride for our two young employees, Kianat Basheer and Ryan Frost, who received special commendation by the Steering Committee for their entries. Congratulations!