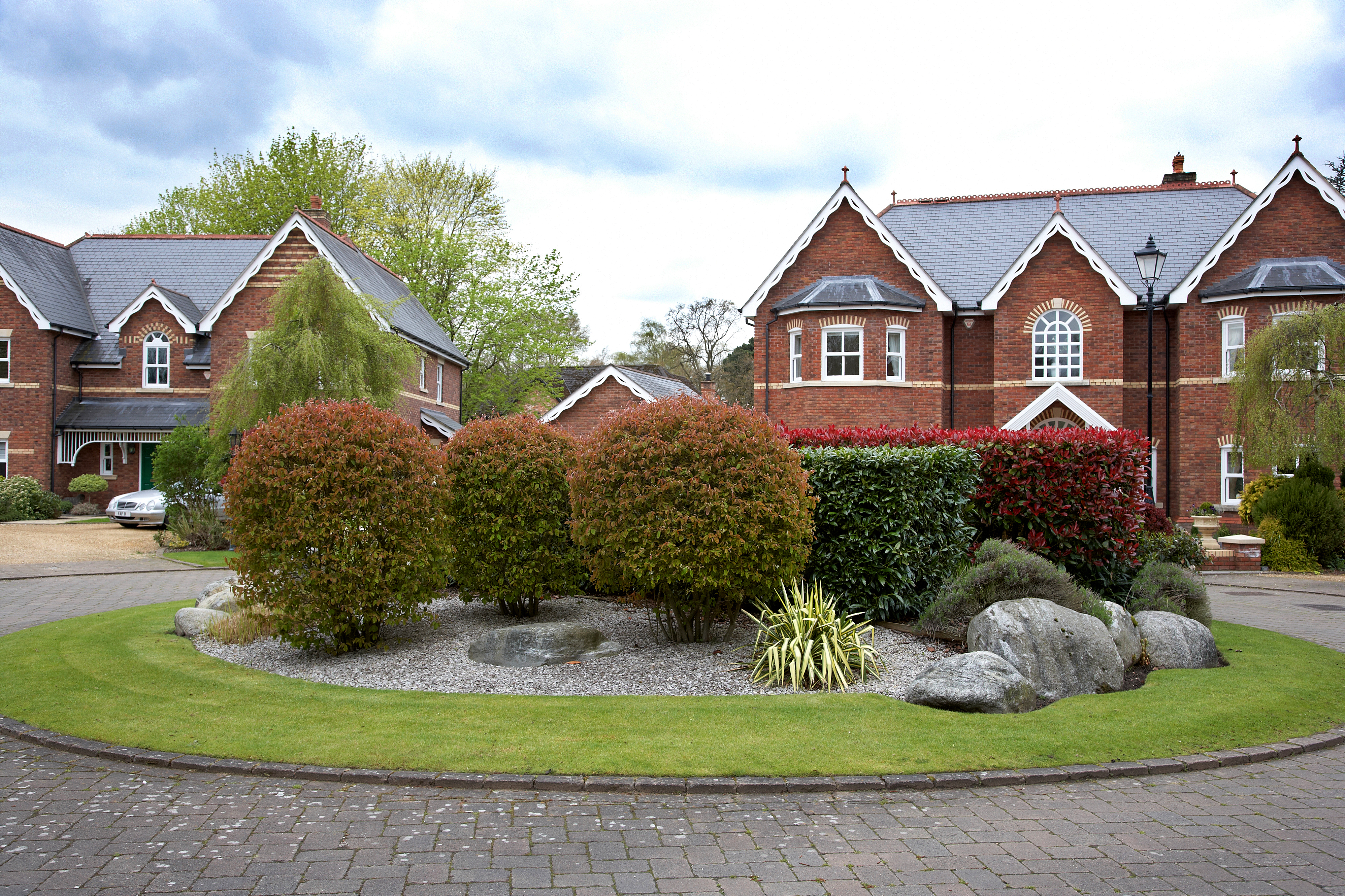 Top Tips – Hedge Cutting
Now that summer is well and truly upon us, it's time to start thinking about cutting and pruning your hedges. Here are Blue Iris top tips – hedge cutting.
It's important to not only trim them back to keep them looking neat and tidy but to ensure they will grow back healthy and lush next season. Careful pruning of certain hedges (e.g. Pyracantha) will ensure that your hedges stay green and produce flowers and berries. 

Another factor to consider when looking after your hedges is making sure you look after your garden's wildlife too! We all like to see our gardens full of life, and hedges make great hideaways for nesting birds and even bees. The RSPB reports that hedges support up to '80% of our woodland birds, 50% of our mammals and 30% of our butterflies'. Bumblebees also like to nest in hedgerows between March and September, so if you suspect you have a bees nest, it's best to steer well clear and call in a professional to remove it for you. Bees are a vital part of our ecosystem, therefore it's important we create safe environments for them.
Bringing life into your garden makes for a great atmosphere, but let's talk aesthetics. Nothing looks better than the crisp line of a perfectly cut hedge. Even just neatening up the tops of your hedges can make all the difference to the overall look and feel of your garden. Our gardeners here at Blue Iris Landscapes use top of the range Stihl hedge cutters so that our clients can be sure of an expert cut every time. Squaring off hedges is just a small step we can help you with to get your garden looking fantastic. Our expert horticulturists can also

identify exactly when to trim back your hedges meaning they will grow back year after year.
But what if you're after even more of a wow factor? Then it's time to talk topiary. Fashioning box hedges into various shapes can add drama to even the most simple of spaces, and make for a great focal feature of your garden. We've been known to trim hedges into circles, cones and even spirals for our clients to make their gardens spectacular!
Our hedge cutting page has more information on when to cut certain hedges, so make sure you take a look before you dig out your secateurs! Alternatively, if you need any help with your hedges, please call us for a free, no-obligation quote.