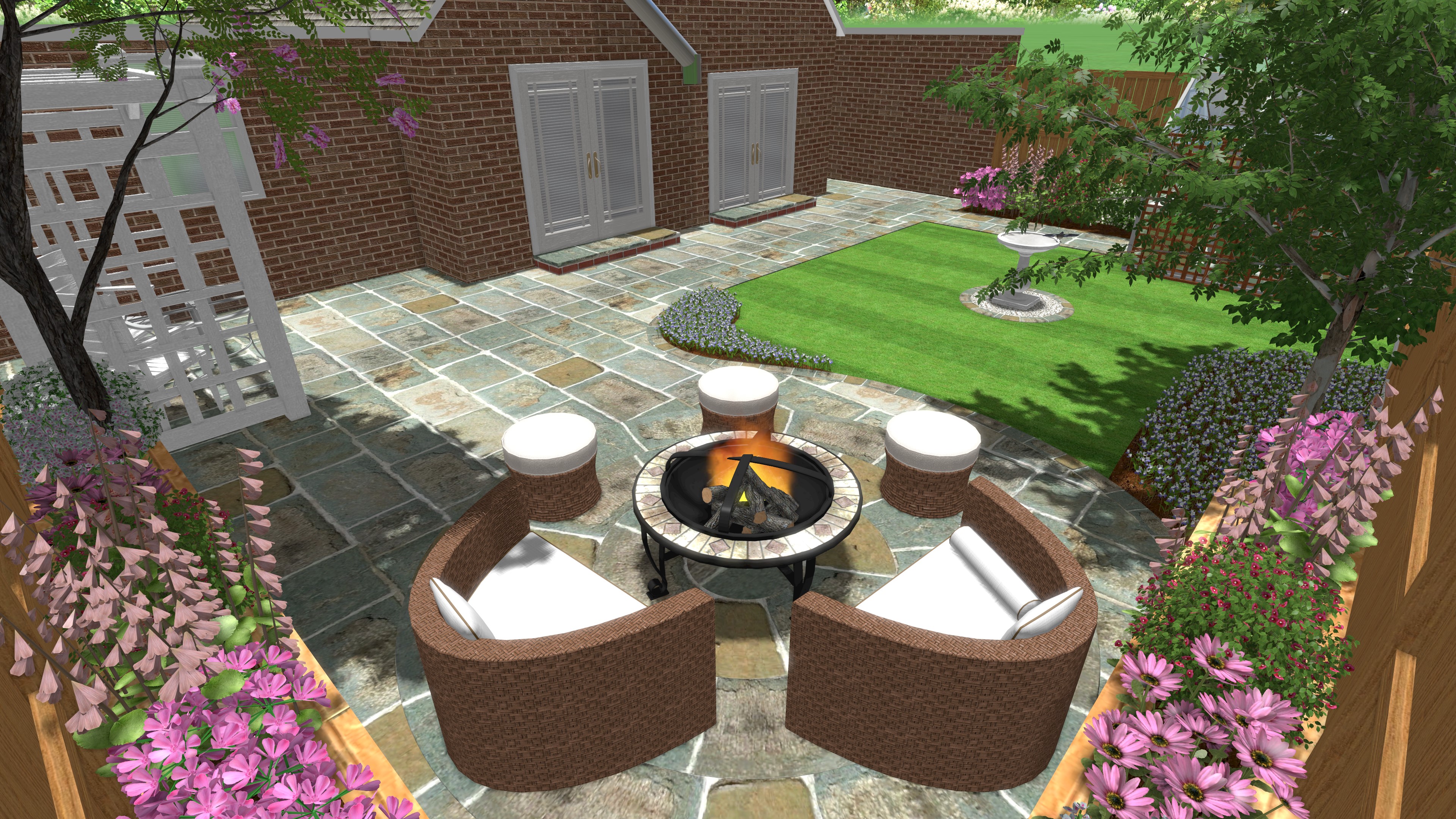 For our landscaping clients, we offer a Landscape Design service that is separate from our standard landscaping quotes. This is great if you require planning permission or would like additional design services.
Landscape designs start from just £300, including VAT, dependant on the size of your garden and the complexity of the design. Our client manager, Jessica Mann, is the first point of contact for all of the design work. She will bring your dream garden to life!
The Landscape Design service is inclusive of the following:
Up to a 1-hour site visit
Up to a 1 hour CAD consultation, including amendments within this time.

3D CAD drawing where you will receive a physical and digital copy upon the completion of the design.

Free complimentary quote to complete the work. This quotation will be for the finalised design that has been amended during the CAD meeting.
We have a variety of sample materials here, too, so you can take a look at them before you decide on which one is the best for you.
We can also show you many pictures of other work we have completed to give you a better understanding of what the finished project will look like. You are bound to have many questions about the work that you would like to have completed. Such as, how do you create the footings for a retaining wall? Or how do you decide on what shrubs to plant in your garden? Our professionals are here to answer any questions you may have about the work.
If you would like our team at Blue Iris Landsapes to design your garden, then please get in touch!