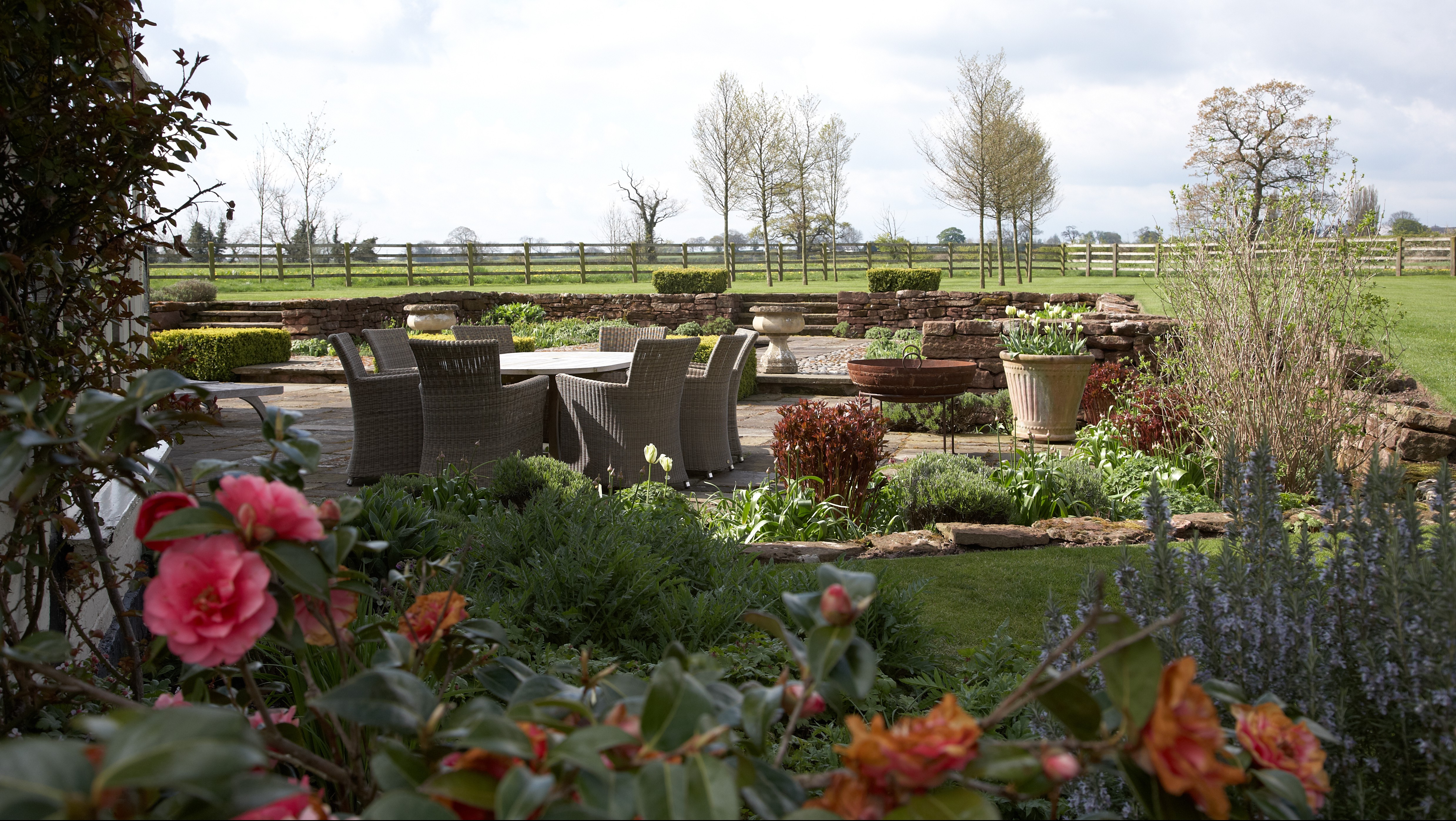 Exemplary Gardens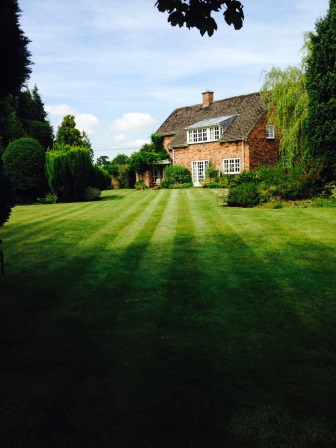 Every man's home is his castle, and that castle deserves to have a garden of distinction. We carry out garden maintenance for many clients with larger properties, where we maintain their grounds to an exceptional standard. Blue Iris Landscapes also provide landscaping services in Staffordshire, Cheshire and Derbyshire for clients with extensive grounds; we are sure that our designs will leave your garden looking incredible.
When we carry out the grounds maintenance for these large properties, it is of paramount importance that the entrance to the property and the gardens look immaculate. To that end, we would mow not only the lawns but any outside verges with our professional roller mowers ensuring all the edges are strimmed to give that impeccable finish with the stripes you see on a bowling green.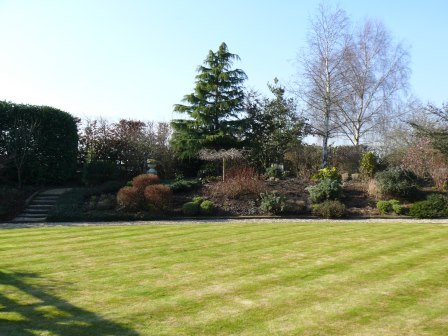 Borders are hand weeded and hoed to remove any weeds. This includes even small ones that may be hiding beneath other specimen plants. By turning the soil with a hoe on a weekly basis the freshly turned over soil can be kept looking immaculate.
A garden of distinction will have specimen shrubs and trees within the borders. It is vitally important to prune these as per their individual requirements. This not only improves the health and vigour of the plant. But in the case of flowering specimens, to increase the visual impressiveness of the plant.
Paths and terraced areas need to be swept to keep them clear of leaves and debris. As many of these larger houses have stone terraces it is important to either chemically treat or power wash them annually to keep them looking fantastic and free of moss and lichen build-up that can make them slippery.
Contact us!
To achieve a garden that looks beautiful all year round, the correct types of plants must be chosen. This is an area we specialise in! To make sure that, whether you're returning home from your winter break skiing in the Alps. Or you're having time at home with the children during the summer, the grounds look amazing. This can be achieved by ourselves to ensure that you can entertain friends or clients within your garden of distinction. Knowing that when they arrive they will not be able to help but be impressed with your stunning grounds.
If you would like Mr Harker to come out and talk to you about a personalised maintenance programme for your grounds, then please get in contact with ourselves.

<