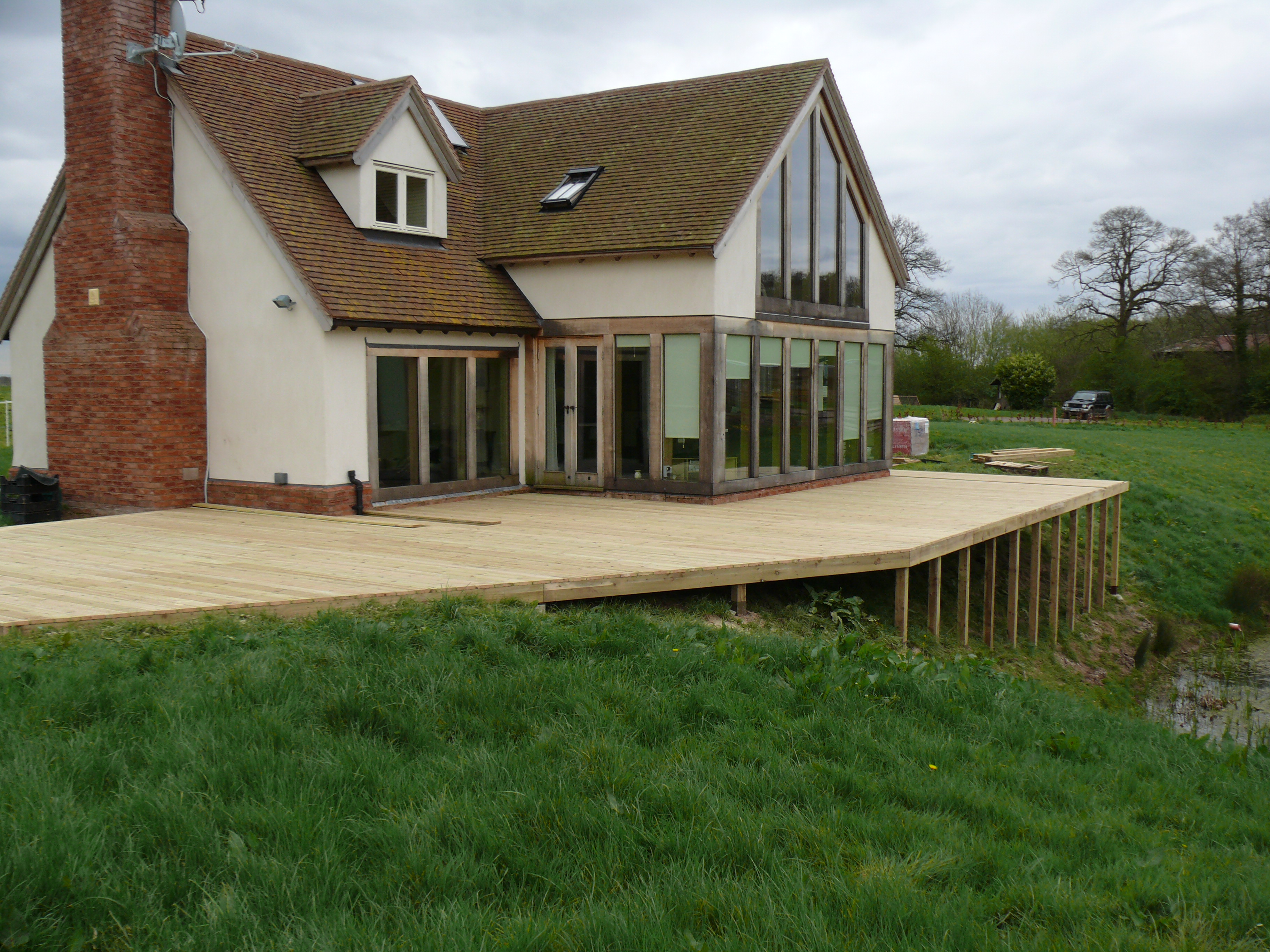 Did you know we also construct decking?
Decking is the perfect way to extend your living space. We can lift decking to the same level as a floor in your property so when you open the patio doors your space is instantly amplified.
At Blue Iris Landscapes we only install decking in the most professional way. Many make the mistake of laying decking too close to the ground which can cause it to rot. We make sure decking is laid onto a suspended frame, this means only the timber posts are making contact with the frame.
Our expert knowledge enables our customers to have a super-strong, high quality decked area which will last for many years!
If you are considering adding decking to your garden why not give our team a call. We can offer a free, no-obligation quote alongside a detailed CAD design.