Lets work together to design your perfect garden.
Our landscape design package allows you to turn your ideas into a 3D visualisation of your future garden. Struggling to decide on what you want, that's not a problem. Our professional in-house design team will work with you to transform your requirements and aspirations into a virtual garden. Our aim is to create your dream garden, allowing you to take a walk through the finished project before it even begins.
Our Service
We start with an informal chat to discuss your garden, your requirements and what you want from your completed garden. A 3D CAD drawing will then be created in line with your decisions. You will be invited into our office to go through the design in detail over a cup of tea. This will give you the opportunity to make any changes you may require. Ensuring that the design is exactly how you want it to be. We will discuss with you any recommended materials for the work based on your requests and our professional opinion.
Get a better idea of how much your design will cost by visiting our pricing page.
We have a variety of sample materials at our office for you to look at before you decide which one is best for you.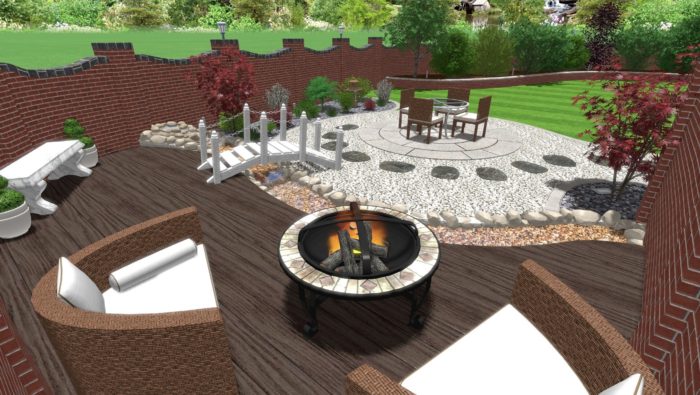 Once you are completely happy with the design, our team will put together your landscape design package. This includes both your 2D and 3D CAD drawing, as well as your complimentary, no-obligation quotation for the completion of the works. You will receive both a physical and digital copy of your landscape design package. 
To see previous examples of our CAD Designs – Click here.
Ready to design your dream garden? Get in touch with us today.
Supplementary plans, such as planting or material are available in addition.