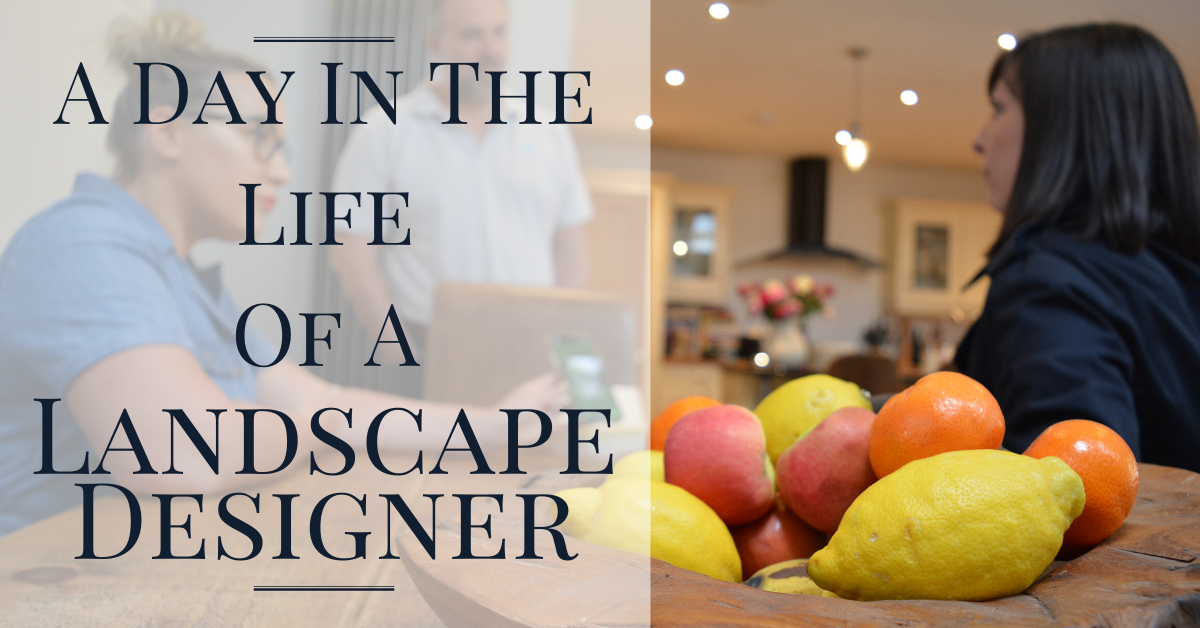 As a landscape designer, I am responsible for communicating with our clients, planning, and designing, and transforming their ideas into a beautiful 3D visualisation. At Blue Iris Landscapes we incorporate both hard and soft landscaping. This means that we can design anything from paths and structures to hedging and flower beds.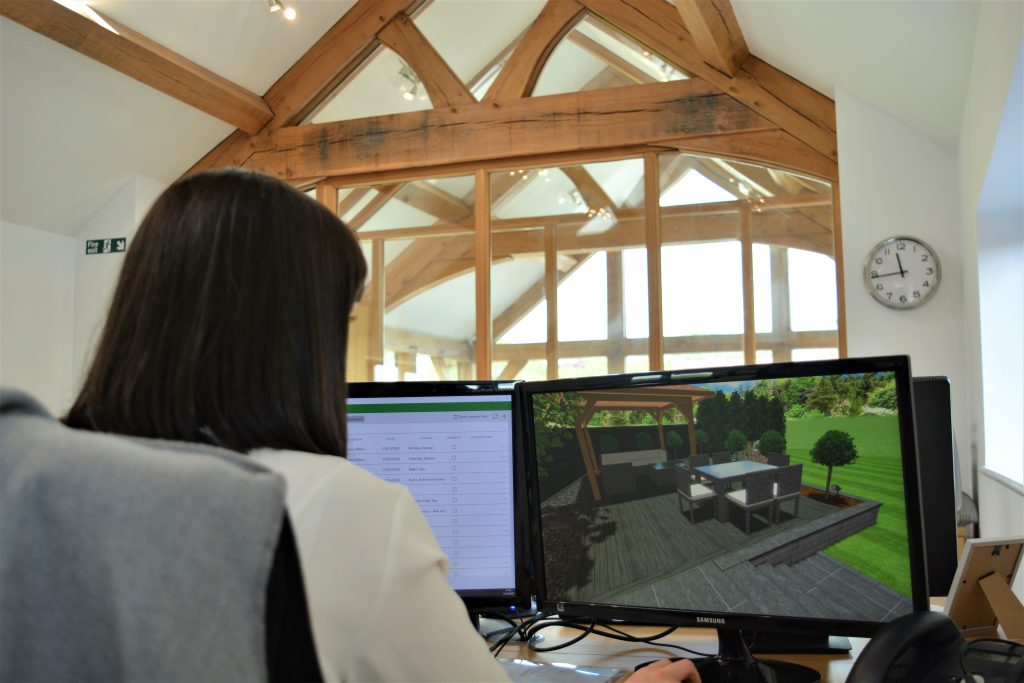 My day starts early, at 7 a.m. I start work by heading straight out to a site visit. I, along with a senior landscaping team leader, will visit our client's gardens. We use this time to liaise with our clients and gain an understanding of their needs. We will also measure their garden, to ensure that the computer-aided design is as accurate as it can be. These site visits can vary in length, as it depends on the size of the garden and the complexity of the design.
By 9 a.m, I am back in the office and catching up on e-mails. I use this time to reply to any queries from clients, to book in site visits and CAD-review meetings. Given the current public health situation, I am giving all clients the option to complete their CAD-review over zoom.
From 10 a.m I spend the rest of my morning working on a landscape design. Today, this CAD design includes a large pond, so I have spent some time working out the calculations for size, depth, and the best way to edge the pond to ensure a high-quality finish, which matches the client's aesthetic. I will then price each element of the CAD as I go – which can take some time when constructing bespoke elements! I really enjoy constructing each design and transforming gardens for each of our clients.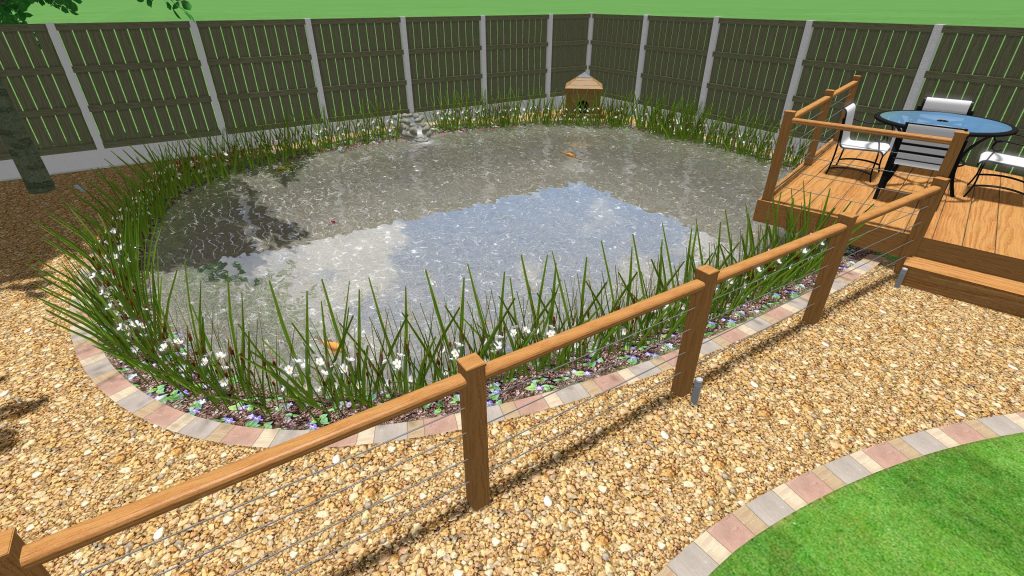 At 1 p.m I have finished lunch – The first part of the afternoon is spent preparing for a final CAD design meeting with another client, which I complete alongside our Managing Director and Expert Horticulturalist. These meetings involve discussions with the client where I present them with their design and am able to answer any questions. If there any amendments to be made, I discuss those with the client and complete them adding to the design.
From 2:00 p.m, I am back focusing on our client's CAD designs, as well as organising future site visits for new clients. Once I have finalised a design, I ensure that everything is put together in a design package for the client before organising their final CAD design meeting.
In the afternoon, I will usually be working on more CAD designs, having meetings with clients, or at another site visit before finishing at 3:30 p.m.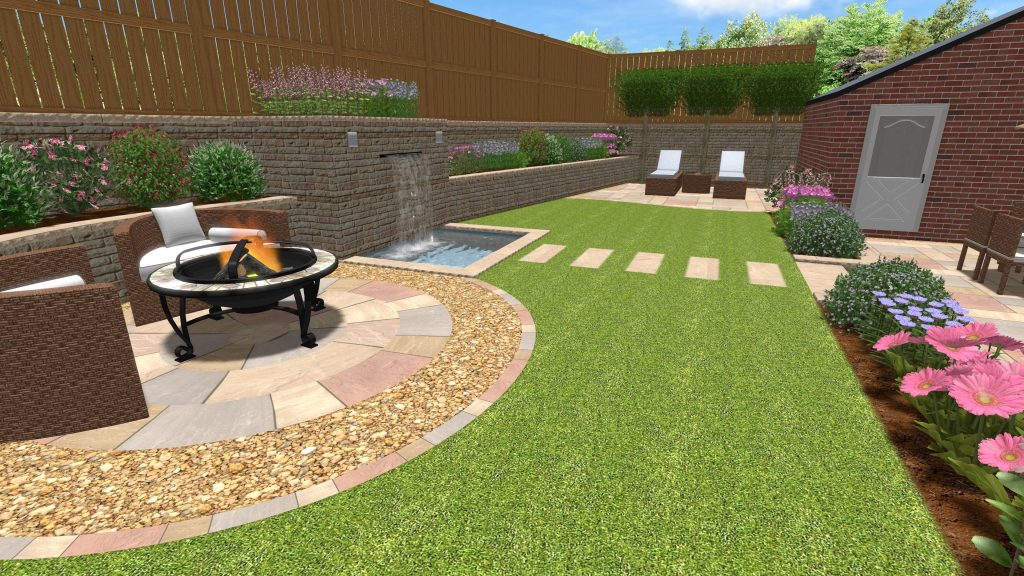 I love being a landscape designer. It is a way of stretching my creativity. Every project, every client, is all different, and I love that. Seeing the finished product, from my initial meeting with a client to the finish of their design and then to standing in their beautiful new garden, is an amazing feeling.
See some of my design work here.