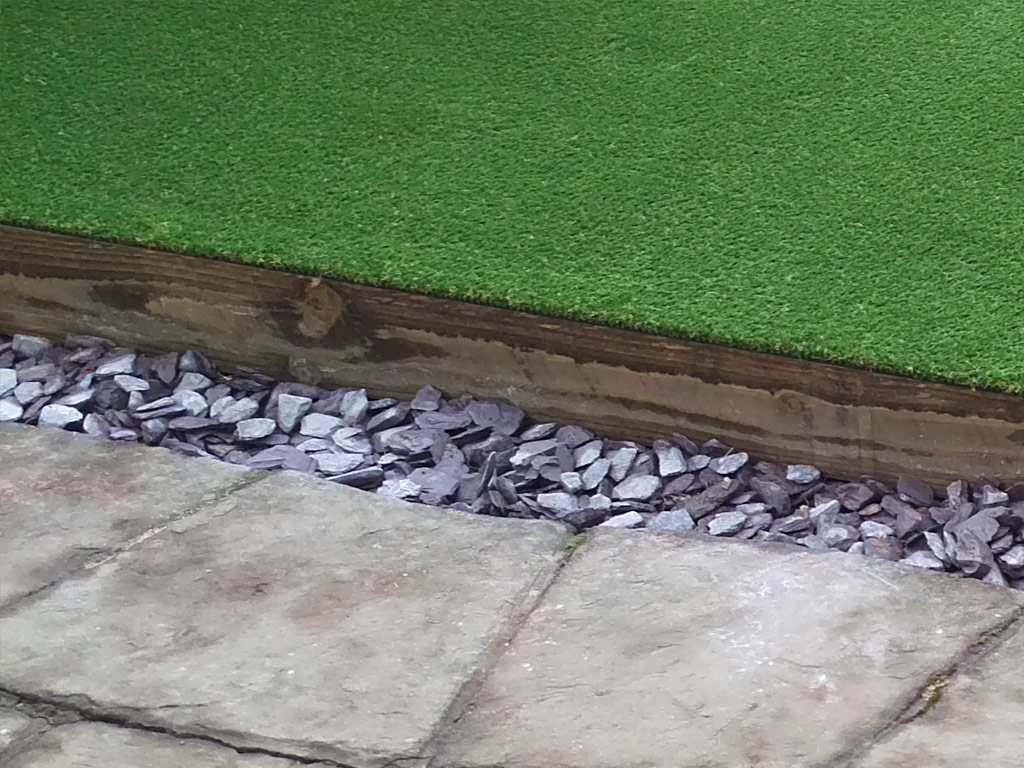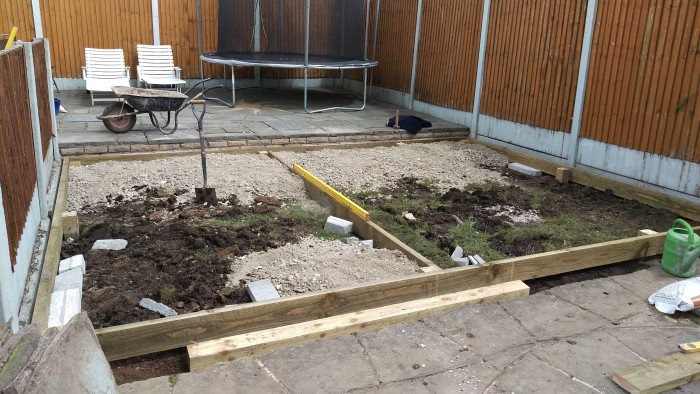 Laying artificial turf is becoming more and more common. Our team here at Blue Iris Landscapes are fantastic at giving our clients gardens an overhaul with no stress for the homeowner. But some clients are very excited at the prospect of getting involved and having a hand in transforming their gardens for themselves. Whether it's sourcing the materials themselves or choosing to lay their own turf. We will always work around our clients wishes to ensure they are 100% satisfied with the end result.
A great example of this is with artificial turf. Many clients who lead busy lives or have pets find that artificial turf is a great alternative to a fresh lawn. As it requires little to no maintenance and is resistant to any messes animals may bring! There are so many options for artificial turf on the market today. However, we often find that our clients are very particular with the style, shade, and texture.
Laying Artificial Turf
We always recommend that clients go and see the turf for themselves, rather than relying on images in catalogues or online. If you're ordering from a website, always ask for a sample to ensure you're happy with the style before it's installed. With artificial turf, it's really important to check with the supplier how long the guarantee is for. Especially if your lawn will be used regularly by children or pets. You want to make sure that you are investing in a quality lawn that will last.
If you're thinking of laying artificial turf, consider the size of the area where you plan to lay it down. Will you be able to cover the whole area with one roll of grass, or will there be a seam? If there has to be a seam between two rolls of grass, we will always insert a support strip of timber where the seam is in order to support the joining seam.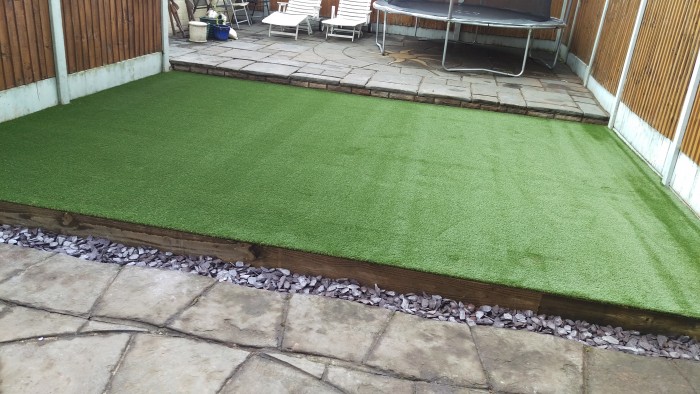 Laying artificial grass requires the land to be excavated so that a hard-core base can be laid to ensure an even, flat surface. Even the most competent of DIY gardeners will find this heavy and time-consuming work. So opting to bring in a professional landscaper to do the hard work for you is a popular choice! Our team of professional landscapers will always adhere to the manufacturer's guidelines when installing artificial turf. This ensures that it is laid to the highest of standards.
If you require artificial turf or landscaping completing in your garden, then Blue Iris Landscapes in the company for you! Call us to arrange your site visit today.