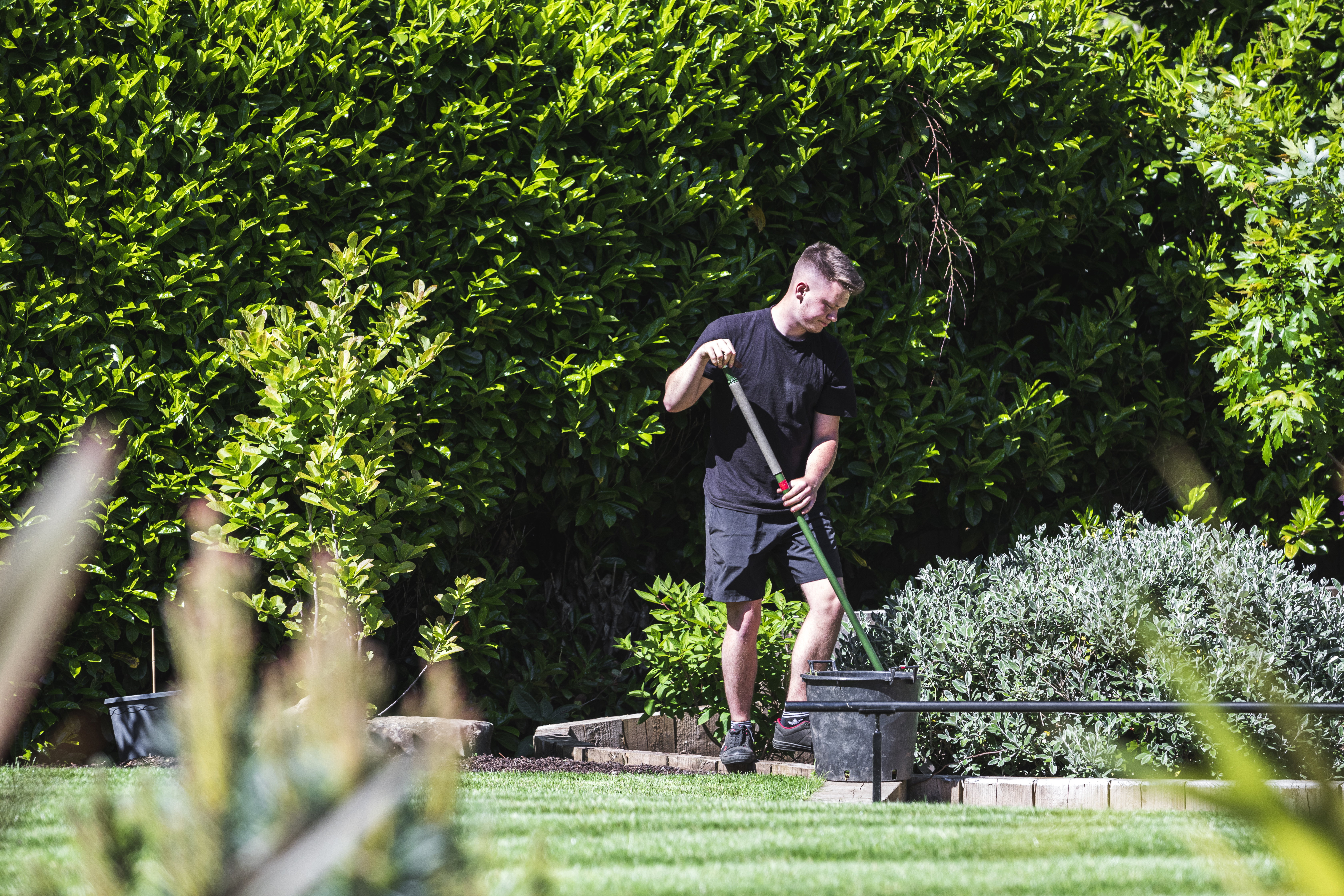 Expert Advice: Plants for Your Garden this Autumn
SHARING OUR GARDENING EXPERTISE:
When gardening this late summer why not plant some of the autumn flowering bulbs & corms which can inject a spring-like quality into tired beds and borders in your garden?
Acis Autumnalis
This charming and variable snowflake-like flower grows in rocky places or sunny spots in UK conditions. A single dainty white bell hangs on a 15cm stem, initially isolated, but soon followed by slender leaves of a similar length.
Allium Beesianum
Flowers are produced in clusters in late summer and are true blue, hanging atop stems up to 30cm high, surrounded by just a few narrow, dark green leaves. The bulbs are small and will not stand drought conditions. They can be cleaned up in late winter in order to look their best when growth restarts in spring. Seeds can be collected from them and are best sown in early spring.
Amaryllis Bellandonna
This flower produces stems 90cm tall, which are topped with trumpet-shaped flowers in various shades of pink. Flowers appear in rain or two buckets of water if in drought conditions. The plants are best sited in open garden with the top of the bulb at ground level. The bulbs do survive the winter when damaged but feeding with a sulphate of potash can help flowering in autumn.
Arum Pictum
The flowers (spathe and spadix) on this plant reach 10cm high. The glossy leaves reach 25cm and are weather and mollusc-proof, appearing fresh and bold in autumn. This plant thrives in a well-drained, sunny position with protection from autumn gales.
Codonopsis Forrestii
This is a climbing plant that flowers on 2-3m from a large white tuber. Growth begins in May with campanula-like flower buds forming in July and opening in August. They grow in light woodland and will climb a frame easily. The plant does have a short annual lifecycle and old foliage should be removed around October.
Colchicum 'Autumn Queen'
In mid-to-late autumn this produces trumpet-shaped flowers which are purple in colour, with a white throat, above a creamy-yellow perianth tube. Leaves appear in spring (reaching around 15cm tall) and are slim, mid-green and manageable, dying down in mid-summer.
Crocus Vallicola
This is often the first crocus to flower in autumn, usually without its leaves and is often found in meadows. The flower has pointed tips and is slightly curved in pure white, or veined with vertical purple stripes with two yellow spots at the base of each tepal. Positioning these in dappled shade will reduce the need to water.
Cyclamen Hederifolium
These flower during August and September and are followed by attractive, ivy-shaped leaves marbled with silver which remain appealing for around seven months. The flowers are shades of white or pink and it is a superb plant to naturalise in dry, dappled shade. Seeds can be collected in June and sown immediately for autumn germination. TIP: When collecting seeds, clear away old foliage and scatter bone meal over the site. Tubers annually re-grow roots into the same ground, so keeping soil fertility up will help them maintain their vigour.
Cyclamen Intaminatum
The white or pale pink veined flowers (reaching 5cm in height) can be appreciated in late summer but they should ideally be in a trough or raised bed in order to catch the eye. The flowers are followed by small, spoon-shaped plain marbled leaves and they self-seed, creating a colony of plants.
Merendera Montana
This makes an ideal bulb for growing in a pot or container as it is neat and quite demure in habitat. It is totally hardy and needs a raised bed or rock garden. It emerges red-purple flowers, about 5cm in height, even in drought conditions. Its leaves are slim and pointed, emerging as the flowers fade. As it blooms so early (in the spectrum of autumn-flowering bulbs), any repotting or spreading out of the corms should be done in high summer, before growth begins.
Oxalis Perdicaria
A bright yellow-flowered bulbous plant for late summer. The tiny tubes are wrapped in layers of fury brown scales which ensure hardiness. This species can be slow-growing so clumps should be split regularly to encourage multiplication and provide further impact. This plant has two springs – clover-like leaves appear with flowers in autumn and wither away in winter. Then new foliage is produced in spring (but without flowers) which dies in summer. As a result, it is ideal to use to enhance plantings of Clyclamen coum, which are bare in the autumn.
Scilla Scilloides
This is a pink flower spike that reaches 20cm and is preceded by narrow leaves. The flower head is slim and not tightly packed with florets. It grows best in a well-drained position in sun or semi-shade.
In the Autumn time, the trees have many bright coloured leaves, however, garden borders start to look dull, but with the autumn flowering plants, you can add more colour keep those winter blues away. If you have any further questions about these autumn flowering bulbs and corms then contact us on: –