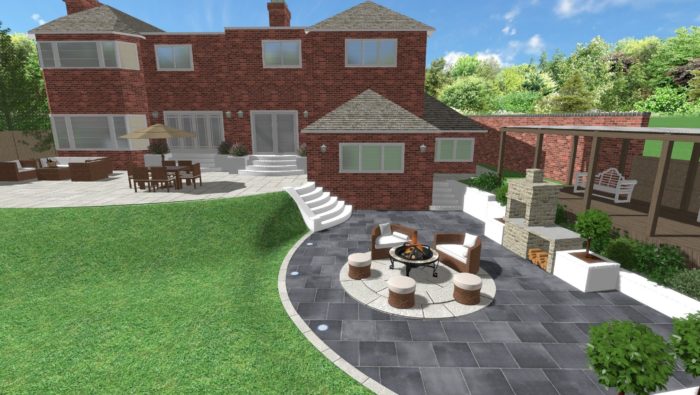 Garden Design – Why?
Creating a garden design can give your entire home a boost – in summer you'll have a whole extra outdoor room to enjoy; in winter, you'll be able to enjoy the views of the newly revamped plot from inside.
Whether you are giving the garden a complete make-over, creating a new area or just giving a facelift to existing borders, it is best to design the area first before undertaking the work. Knowing where to turn for information and inspiration will help get you started.
Establishing a design brief for your garden project should be the first stage of the process and is essential. You will need an understanding of all the problems that need to be solved and all the goals you want to achieve with your garden project. Spend time discussing why you're undertaking the project before capturing this in a set of design aims; these can then be developed, and a list of requirements drawn up by our specialised CAD designer.
At Blue Iris Landscapes, we provide bespoke cad designs tailored to our client's requirements. To find out more about our garden design, click here.