Gardener in Church Minshull

As a professional gardener in Church Minshull, we visit the area normally to complete regular garden maintenance. However, we can also carry out one-off tidy-ups.  
We use professional petrol equipment such as roller mowers for putting stripes on your lawn. The hedge cutters we use are the largest in the UK to make sure we can reach the entire width of your hedge. Petrol strimmers and bush cutters that can tame the wildest of areas. Including powerful chainsaws to tame back the most overgrown bushes and trees.
Gardener in Church Minshull – Garden Maintenance
Our professional equipment and qualified staff, help to maintain your garden to a very high standard. By having regular maintenance it ensures your garden looks fantastic all year round. One-off maintenance means we assist you in maintaining your garden. We can complete the tasks that you are unable to complete. For more details on our garden maintenance services, please see our 'Grounds Care and Maintenance' page.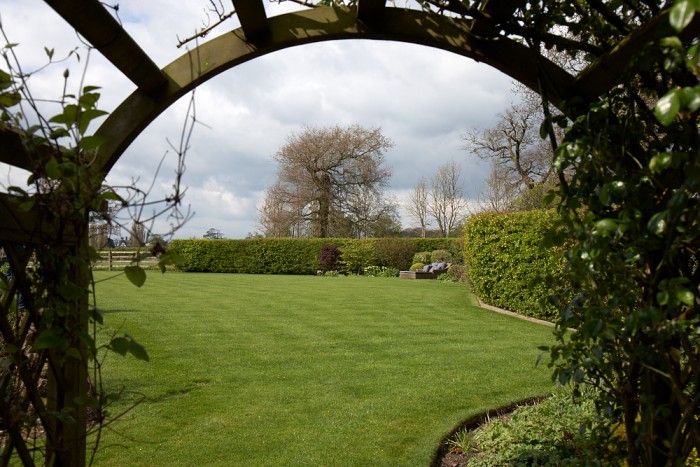 As an expert gardener in Church Minshull, you can be assured if you choose us you will not be disappointed with the quality of our work and our customer service as these are second to none. Please check out our testimonial page to see what other clients think of us.
So if you need a professional gardener in Church Minshull or a surrounding area, please don't hesitate to get in contact with us. We would love to be able to help you achieve a beautiful garden. You can either give us or e-mail us at info@blueirislandscapes.co.uk. We would love to hear from you!
Also, please follow our Facebook page for more updates and hints and tips for your garden! Click HERE to take a look at our Facebook and view our tips for this time of the year.