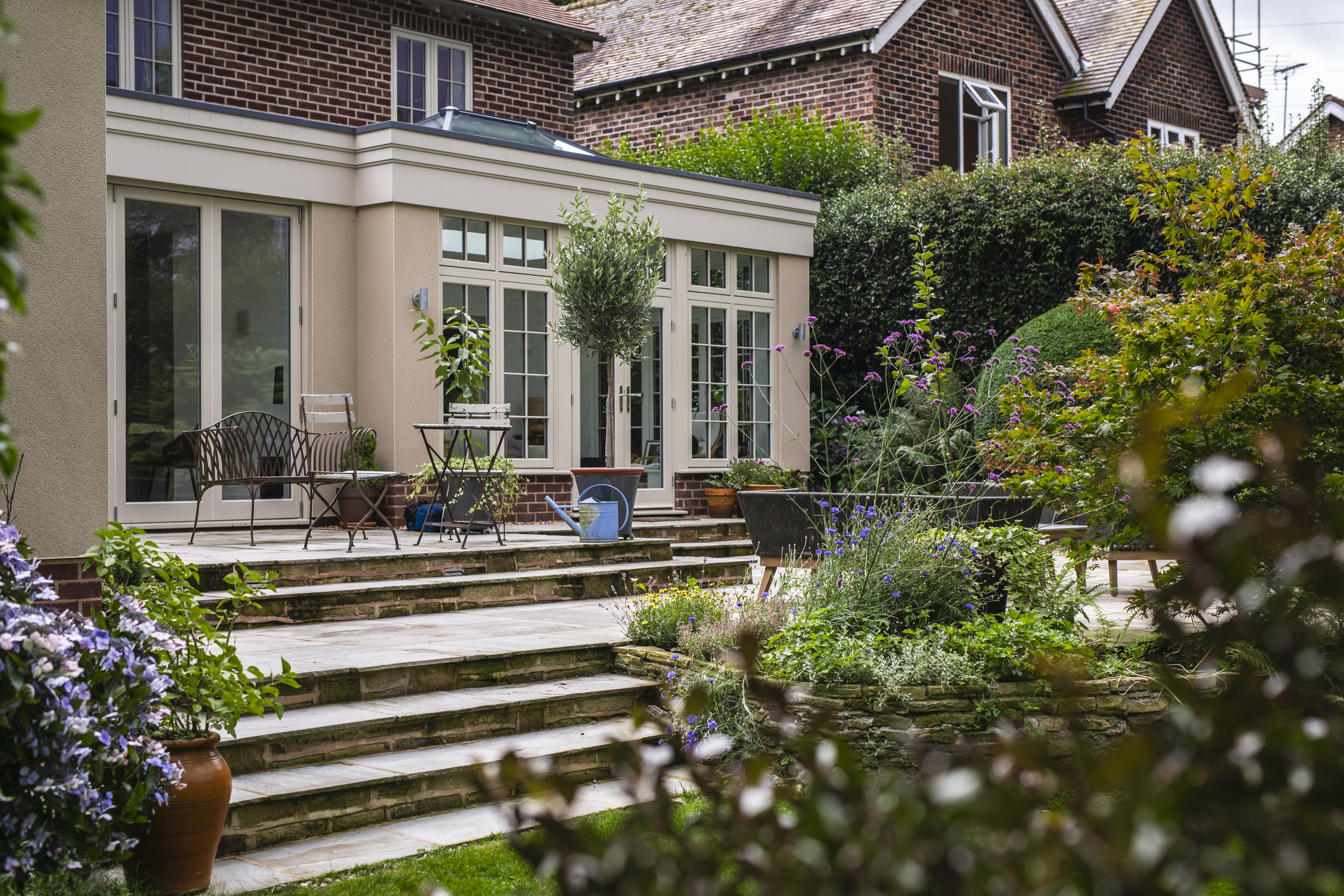 Gardener in Madeley
As a gardener in Madeley, we carry out garden maintenance, on a fortnightly or weekly basis during the growing season. We can also carry out one-off garden tidy-ups for those jobs that you just haven't got the time to complete. They may include jobs like hedge cutting, lawn treatments or pressure washing.
Maintenance

As a professional gardener in Madeley, we use professional petrol machinery to ensure a quality finish. Our men are fully trained, CRB checked and wear a uniform. All of this adds to the confidence that our garden maintenance customers have that they will get an excellent job completed to the highest standards, by a professional gardener in Madeley.
If you want a beautiful garden with none of the hassles, then we are definitely the company for you. Blue Iris Landscapes aims to deliver 100% customer satisfaction along with a high-quality job, completed on time and to budget.
Landscaping
We not only carry out garden maintenance but also landscaping. As your local gardener in Madeley, we can offer a high-quality service. This includes all of the above points, plus the option to pay by 0% finance for your landscaping job.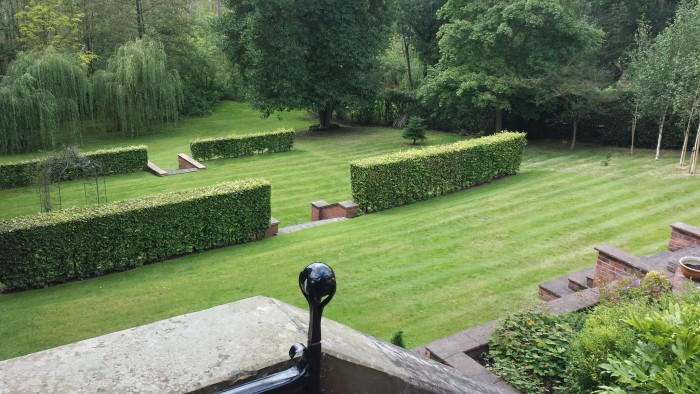 From your initial site visit, we will work with you to create your dream garden. We will provide you with a detailed quotation which also includes a 3D CAD drawing. Sometimes it can be hard to imagine what your garden will look like. Therefore this 3D drawing gives you a visual aid to see how your garden could look.
So if you need a gardener in Madeley then contact us now by calling our number or sending us an e-mail at info@blueirislandscapes.co.uk. We look forward to helping you to make your garden look fantastic, ready for the summer!
Please take a look at our Facebook page by clicking HERE for more information on our services, hints and tips and Blue Iris updates!