Gardener in Wilmslow
As a professional Gardener in Wilmslow, Cheshire and surrounding areas, it is very important that we present ourselves in the correct manner. To this end we have implemented the following as a company: –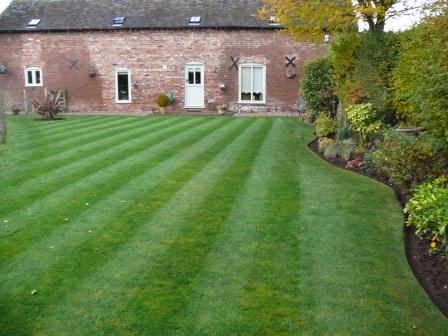 We are reliable (we turn up when we say we will.
The men:

Wear a uniform.
Are qualified.
Well spoken and polite.

All the vans are less than three years old and professionally sign written.
We use professional petrol equipment, which means you don't need to be there.
All men are CRB checked.
We work normally in pairs, so you would have the same two men come every time. This enables a good working relationship to be cultivated.
This list is not exhaustive, but it does cover some of the more important requirements of our larger garden maintenance clients living in the Wilmslow area.
Garden Maintenance
Our usual garden maintenance jobs in Wilmslow include: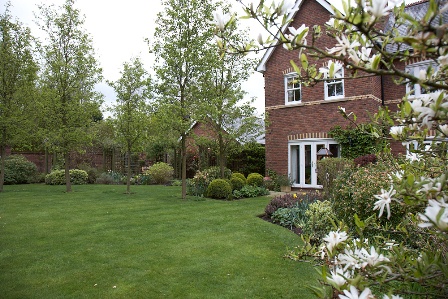 Mowing and edging the lawns.
Weeding and hoeing borders.
Keeping shrubs and hedges trimmed on a regular basis and as per their individual requirements.
Advice on what is best to plant and to maintain your garden to a high standard.
When carrying out regular or one off garden tidy-ups we are also requested to carry out jobs such as:
As there are many cowboy gardeners out there we decided to work only to two standards, Good and Excellent! We also offer a 100% customer satisfaction, you do not pay your final invoice until you are totally happy with the work that we have completed.
So if your require a professional gardener in Wilmslow, then JHPS Gardens is the professional garden maintenance company for you. Contact us today by completing the online contact form, email us at info@jhps-gardens.co.uk or leave us a message on Facebook. We look forward to hearing from you!