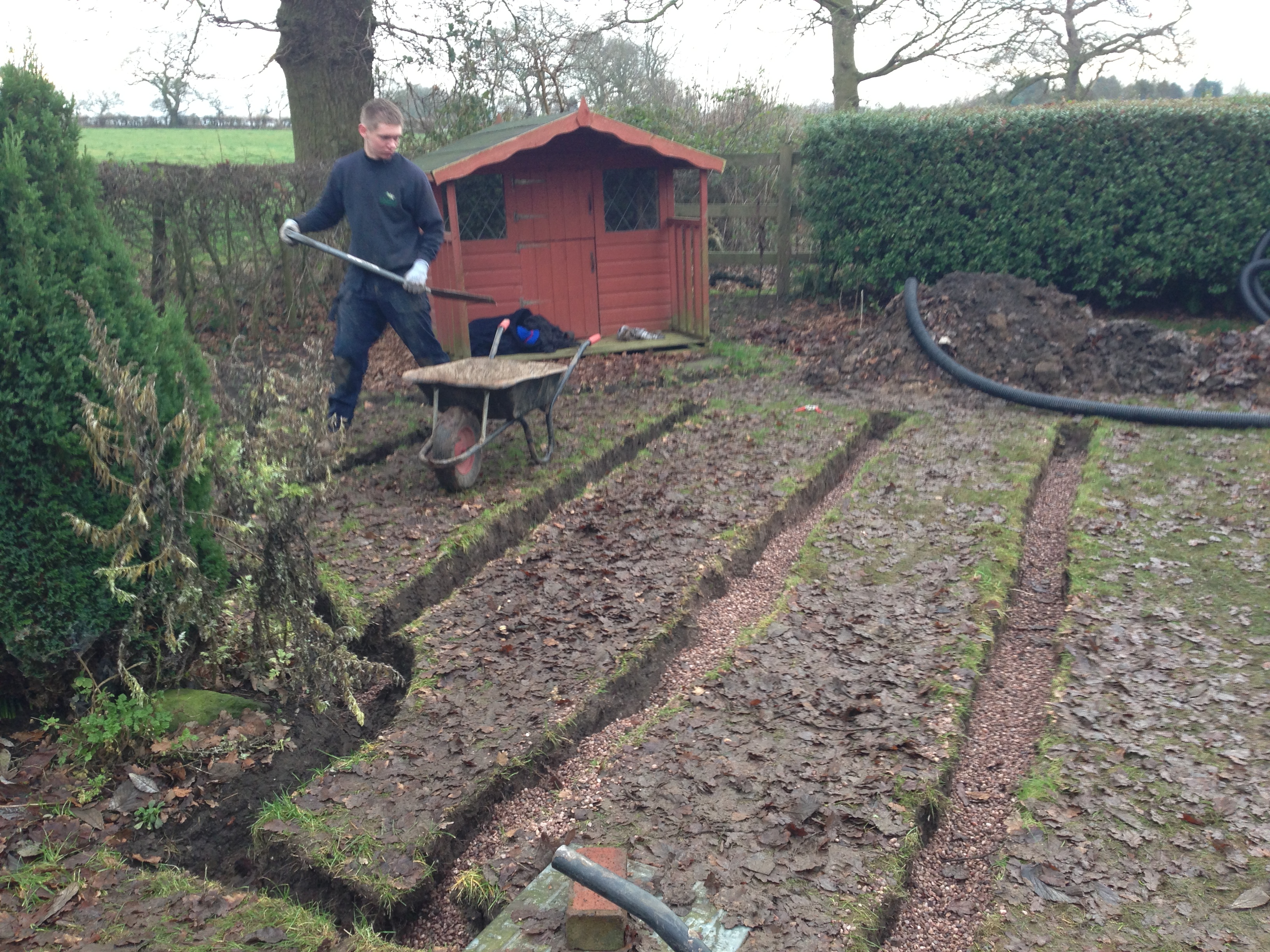 You may have noticed that with the increase of rain in your garden, there has been a lot of water gathering in places that it shouldn't. If this is the case then you may need to consider having some land drains put into your garden.
We get many customers coming to us, asking us what we would recommend for drainage in their garden. If your garden becomes flooded, it could cause damage to your property or landscaped garden, and come on – let's face it – it isn't very nice to have to wade through mud and water when you're supposed to be "pottering" around the garden!
To create the land drains, we set the drains into the ground, these usually measure 80mm in diameter and would be sloped towards the main pipe, which is 100mm in diameter. Each trench has gravel in the bottom of it. Then the perforated land drain is placed on top, surrounding it with gravel to enable the water to drain freely into the pipe without the pipe being clogged up with silt. This main pipe will then be connected into the main drain and the excess water is removed from the garden (as long as permission is granted).
By having land drains inserted into the garden, it helps with the drainage problem and ensures that the garden remains dry and free draining. This means that the garden will be usable even after the heaviest of rainfall.
Beware! – Inserting land drains into your garden is a big job and we often come across many customers who have gone for the cheap option but are left with either half a job done and an upturned garden or low-quality drainage. Make sure you avoid hiring cowboy builders, who claim to be able to work wonders, but have problems fulfilling their promises.
If you are looking to having landscaping work carried out on your garden in order to solve all of your drainage problems, please get in touch.