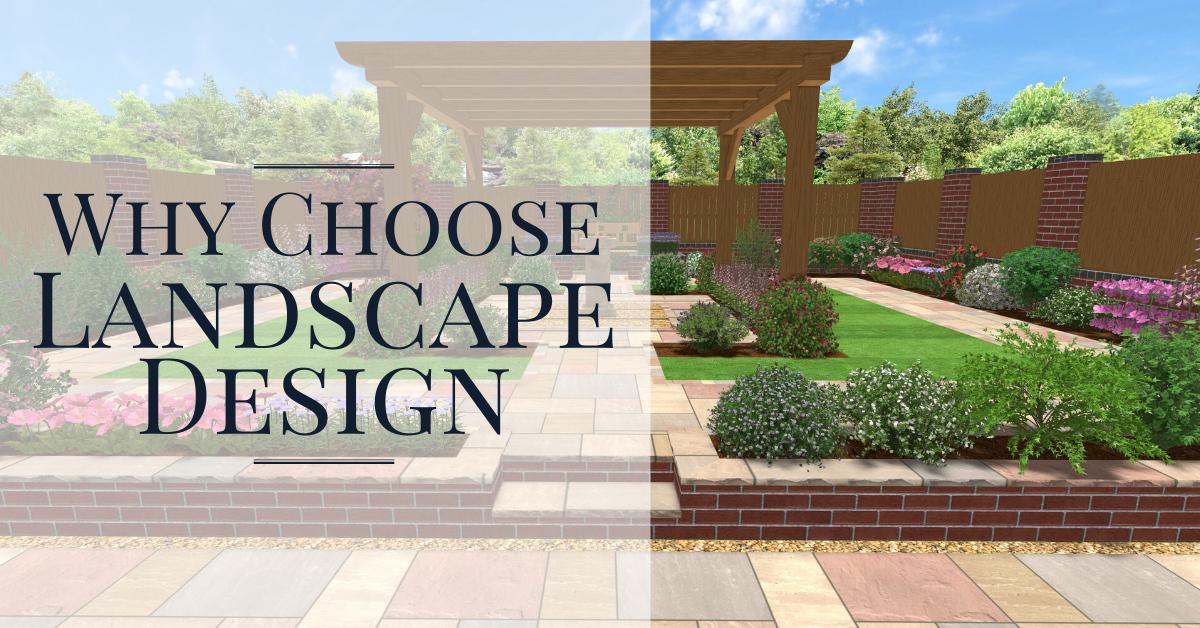 Landscape design allows you to turn your ideas into 3D visualisations of your future garden.
Why Choose Landscape Design?
If you are struggling to decide on what you want, then landscape design is perfect for you. Are you conflicted with which paving to choose? Are you unsure which water feature will suit your garden best? Landscape design will allow you to make any changes that you may require, ensuring that the design is exactly how you want it before work begins.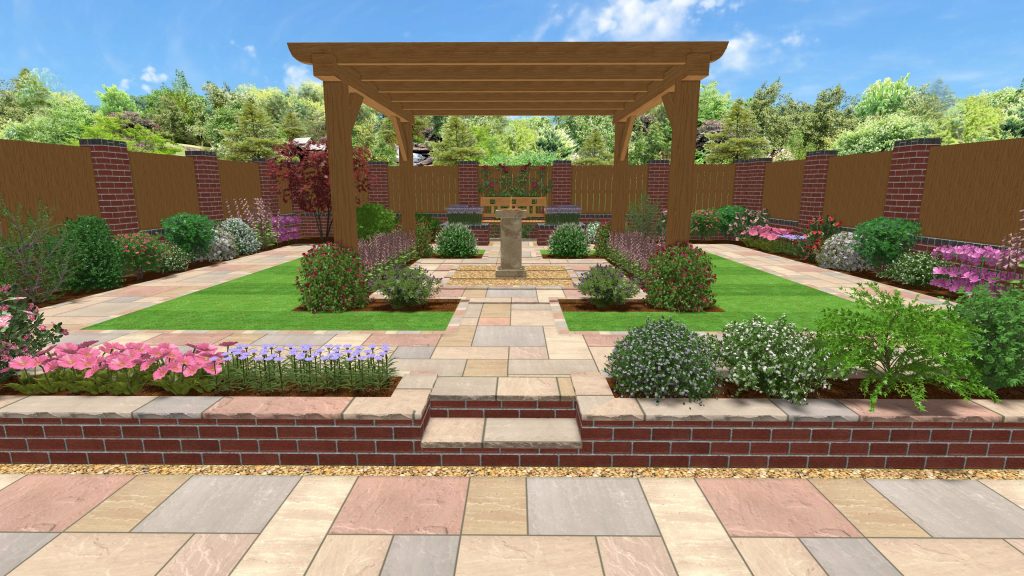 Creating a garden design can give your entire home a boost – Why not design your garden for both summer and winter? A space to relax in the sunshine and a spot to cosy up by an outdoor fire.
Whether you are giving your garden a complete make-over, creating a new area, or just giving a facelift to existing borders, it is best to design the area first before undertaking the work. Knowing where to turn for information and inspiration will help get you started.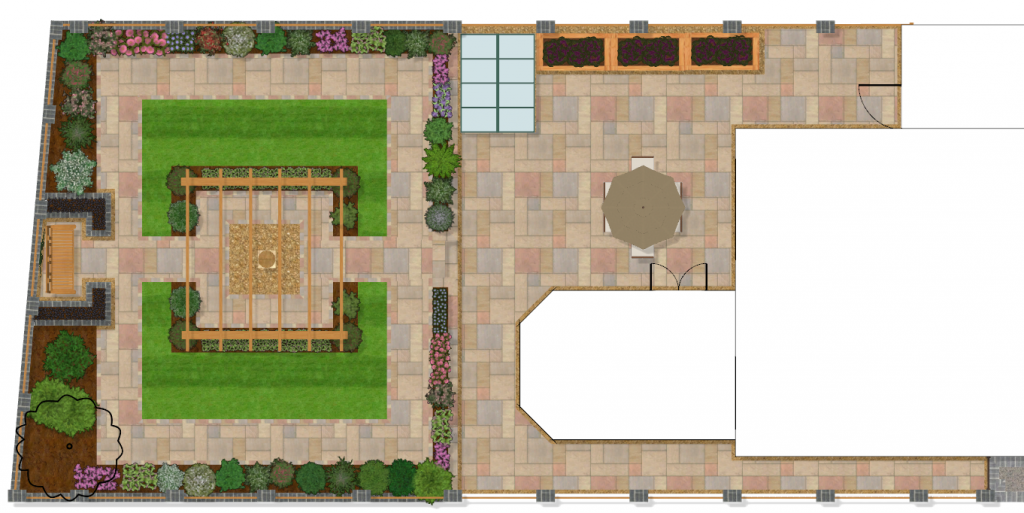 At Blue Iris Landscapes, we start with an informal chat to discuss your garden, your requirements, and what you want from your completed garden. A 3D CAD drawing will then be created in line with your decisions. You will be invited into our office to go through the design in detail over a cup of tea. This will allow you to make any changes you may require. Ensuring that the design is exactly how you want it to be. We will discuss with you any recommended materials for the work based on your requests and our professional opinion.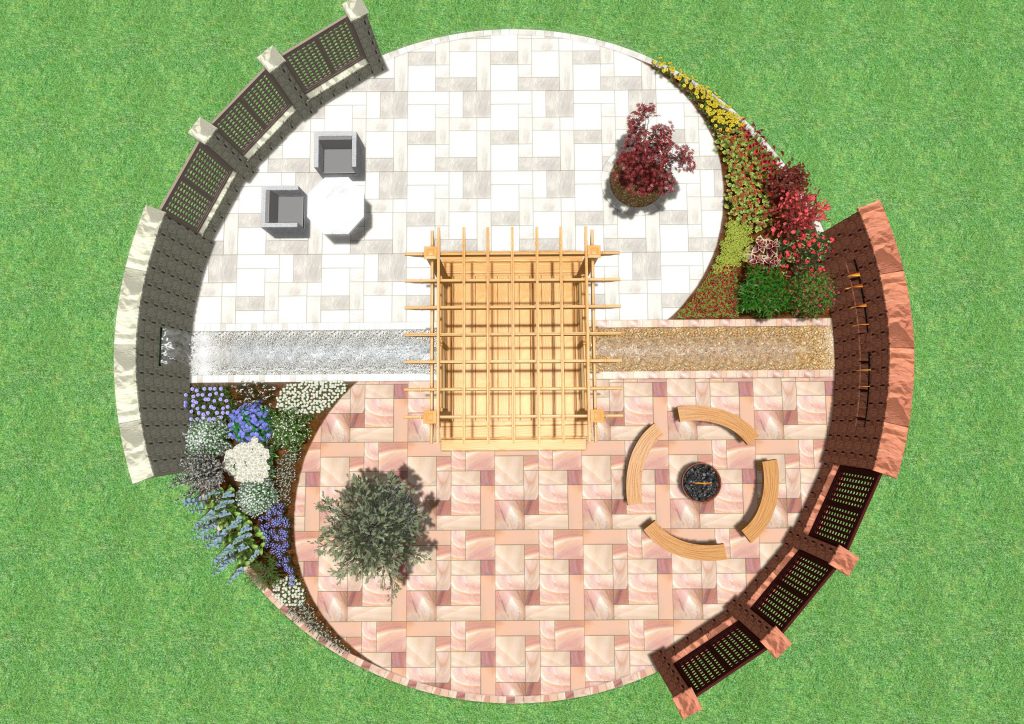 There's no dream too big, our landscape design team is ready to transform your garden today.