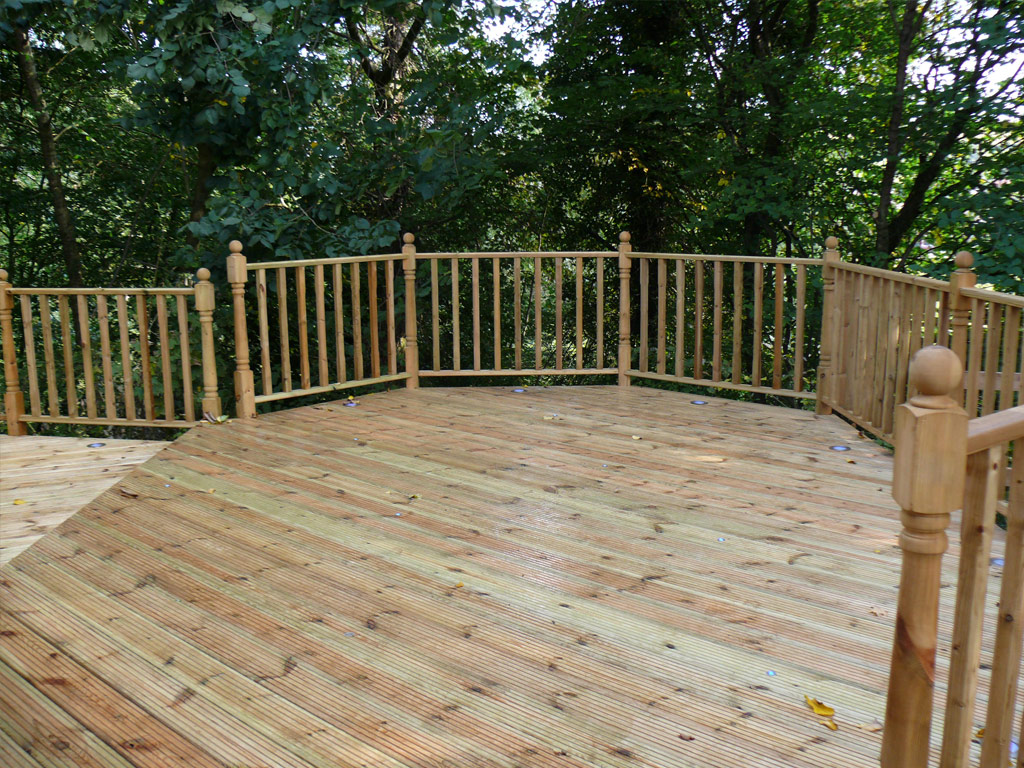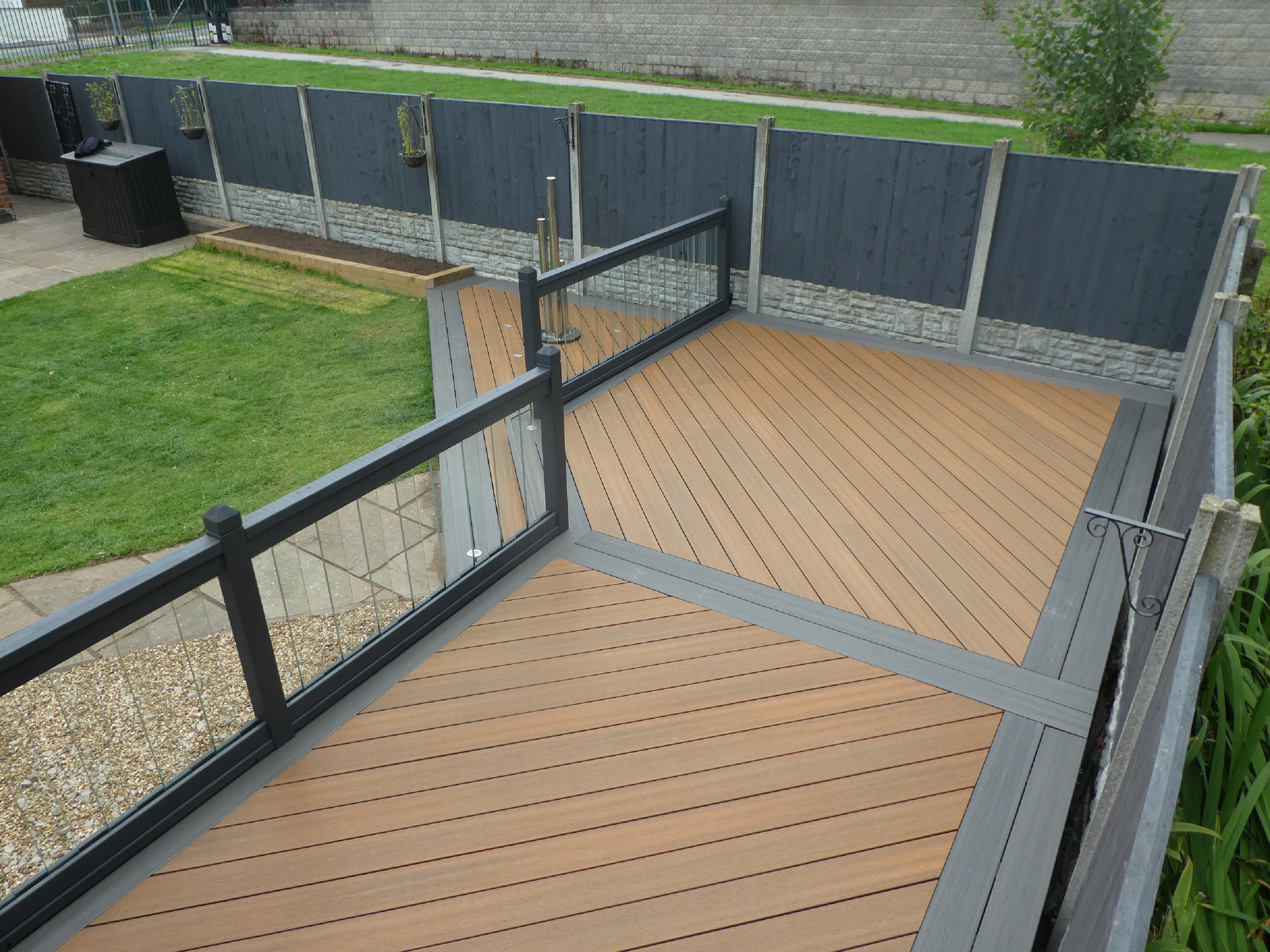 Decking is an ideal way of creating a primary or secondary seating area, a place that is ideal to sit out on, relax and entertain friends from.
The way we construct our decking is by concreting 100mm2 posts into the ground at 2m centres. The reason for this is you need a secure base to attach your frame to. The other reason is that our decks are suspended to increase the life span of them, even the best timber if in contact with wet soil will eventually rot. So by using good quality timber, having it tannalised we keep the minimum amount of contact between the deck and the ground.
The frame is then attached to these posts, we tend to use 150*50mm joists screwed or bolted together at 500mm centres, this gives an incredibly strong frame to which the decking can be attached. Finally, the decking is then attached to these joists, we again screw them rather than nail them as we feel that this gives a superior finish. There is a 3mm gap between each run of decking as this allows for the rain to soak away and for expansion and contraction due to the weather.
The final product looks great and because you can elevate it and it is a very versatile way of creating a seating area.