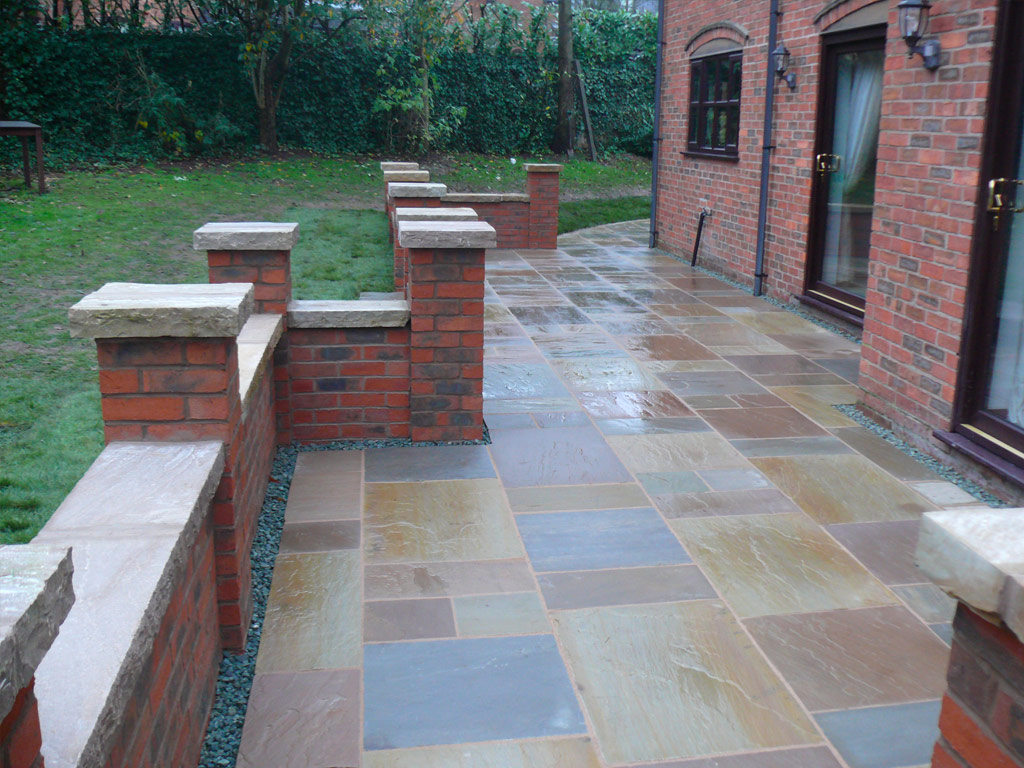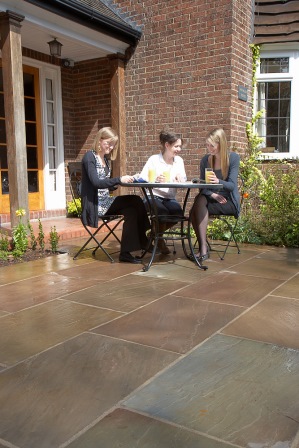 A patio area is a great asset if you are considering landscaping your garden. They make fantastic spaces for interesting furniture, as well as a practical place to entertain guests.
When thinking about adding a patio to your garden, you first have to decide where it is going to be situated, near the house for easy access, or in a sunny or private corner? Then you need to decide on the size, this is often controlled by the size of your garden, but also you might want to consider how many people will use it at one time – certainly something to think about if you have a large family! We find that a typical size is around 15m2, although some of the larger terraces we have completed have been in excess of 100m2.  The next decision is what it will be constructed out of, we would normally recommend Indian stone, it looks fantastic and lasts for decades.
How we lay Indian stone:
Dig out the area, ensuring levels are correct.
Put down hardcore and then compact it with a whacker plate.
The flags are laid on a bed of wet cement, this is a far superior method than laying on a dry mix.
The flags are then pointed up with resin to ensure a fantastic finish.
The men who work for Blue Iris Landscapes are highly skilled and the landscaping team is managed by one of our longest-serving employees Chris. Chris has been with the company for almost ten years and looks after the majority of the landscaping projects, including patios, decking and planting schemes. It is with a keen eye for detail that we make sure every project is finished to the highest of standards.