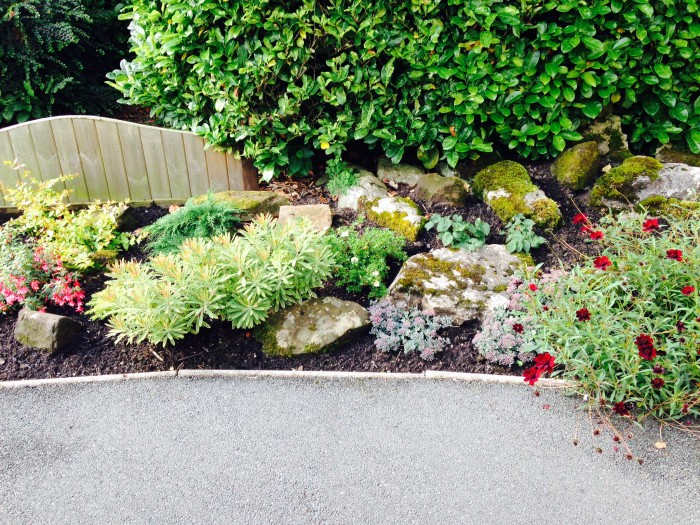 Landscaping Services Staffordshire
Blue Iris Landscapes are landscape gardeners based in Staffordshire, carrying out Landscaping jobs regularly. Whatever your requirements we can create your ideal garden. A garden that you can enjoy throughout the year whether sitting outside throughout the summer months, enjoying food and drinks with family or admiring it from indoors when the weather turns cold.
The Landscaping Process
There are so many options for landscaping in Staffordshire, if you don't know where to start, contact us today! We can carry out a free site visit to discuss your requirements and options. We will then create a quotation and 3D CAD drawing based on the site visit. Once you are happy with the quotation, we can commence work creating the dream garden that you have been longing for.
Landscaping can give your garden the added wow factor and give you interest all year round. Adding in walls can make a garden more practical or more secure. Patios created in Indian stone or decking can be a lovely addition, creating a great seating area for you to relax and enjoy the sun in. Gravel areas can be easy to maintain and can have the addition of stepping stones to give the area interest or give you a walkway to another area of your garden.
With so many choices, call Blue Iris Landscapes to help make your dream garden a reality. If you require landscaping in Staffordshire or surrounding areas, contact us via Facebook, Twitter, or call to talk to one of our staff today.