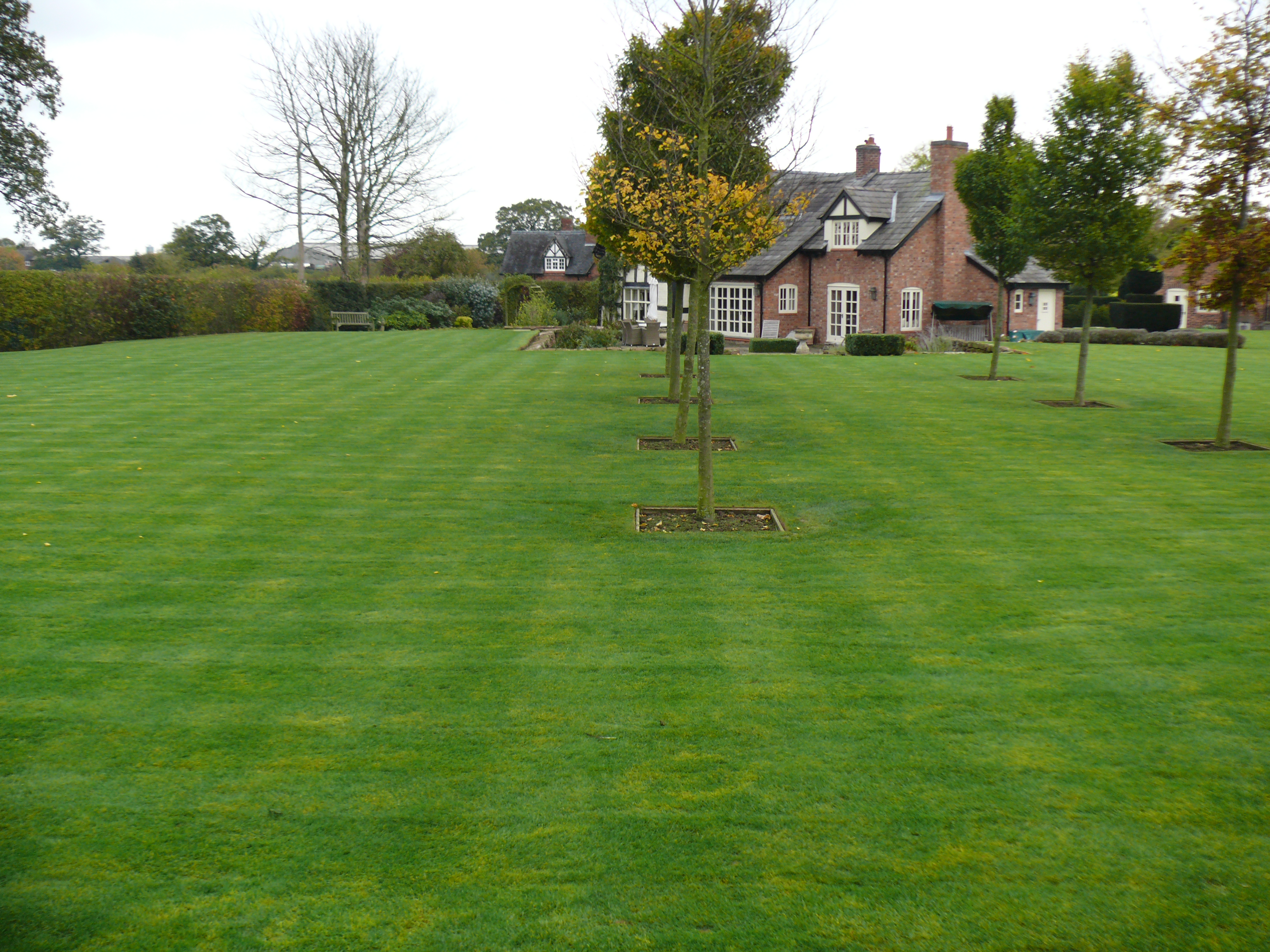 Everybody wants a lovely lawn, even as the weather declines, lawn scarification and aeration treatment will do your lawn wonders this season! This will mean that it's looking fantastic and healthy over the upcoming winter months. Even though you may not be out there sunbathing over the next few weeks, it doesn't mean that we should neglect our lawns and not enjoy their aesthetics. So, here's what to do:
Lawn Scarification and Aeration
Scarification should be one of the first jobs to do to your lawn during this season. This involves raking your lawn to get rid of all of the thatch and
moss that has gathered deep down on the soil over time. If scarification isn't carried out on a reasonably regular basis then your lawn's health may suffer from the moss and thatch build-up.

We also recommend carrying out an aeration treatment on your lawns this month. This is basically creating holes in the soil in order to introduce oxygen and water into the soil. If this doesn't get done every so often then your lawn will suffer due to the soil being compacted down too much.

Once the scarification and aeration are complete then your lawn will be left with groves and holes which would be an ideal bed for sowing new lawn seed.
By having your lawn scarified and aerated this month, it will drastically improve the quality of your soil and this will mean that your grass will look fantastic. Although you will not immediately see the benefit – in the long run it will leave you with a much healthier and tidy lawn!
If you need some help with lawn scarification and aeration this month then get in touch with us! We would love to give you some help and advice to improve the quality of your lawn.