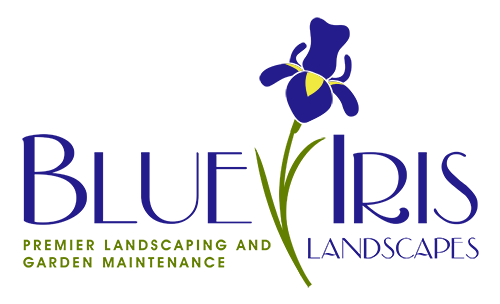 Liquidambars
Robert Vernon's Selection of Sweet Gum
| | | | | | |
| --- | --- | --- | --- | --- | --- |
| 'Afterglow' | 'Andrew Hewson' | 'Burgundy' | 'Fastigiata' | 'Festival' | 'Goldmember' |
| Leaves are three-lobed, violet-red in spring and scarlet in autumn., up to 18m (60ft) | Finely lobed leaves which turn shades of dark orange and red in October. | Produces red and orange autumn colour late in the year, in a sheltered area, can keep its autumn fiery until Christmas. | Narrow, upright shape. Suitable for smaller gardens. Orange and red autumn colour. | The most vivid, long-lasting, rich burgundy-red autumn colour which can last from September to November. | Ornamental yellow bark on its young shoots. This shows off well when all the leaves fall off. |
| 'Lane Roberts' | L. Orientalis | 'Palo Alto' | 'Parasol' | 'Slender silhouette' | 'Worplesdon' |
| Dark blackish-red autumn colours like the embers of a fire. Smoothed-barked and more pyramid than others. | It is hardy in the UK but grows slowly, rarely reaching 8m (26ft), so is well-matched to smaller, sheltered gardens.   Charming maroon-red autumn colouring. | During the autumn this striking pyramid-shaped cultivar, virtually all of its leaves turn orange-red. It is said to be more drought-tolerant than most other cultivars if is kind. | A low, compact and slow-growing selection with finely disturbed leaves, which rarely exceed 3m (10ft) so it's suitable for smaller gardens. Dark purple or red autumn colour. | Narrow, almost pencil-like habit. It's beautiful sleek green leaves yield appealing red, orange and yellow colours in autumn. Adapt well to being grown in a pot. | Its deeply divided leaves can start turning golden-yellow. Orange and red in early September. |
During the gloomy days of winter, the bonfire shades of sweet gums remain bright beacons in the garden. Liquidambar (sweet gums) are known for their glowing displays of autumn colour and are similar in appearance to an Acer (maple), and can develop into truly spectacular garden trees.
Liquidambar styraciflua(North American sweet gum)is the most familiar species, as it is generally easy to grow in our climate with red, orange or yellow autumn colours, and often distinctive still alluring corky bark on trees.
A less common species is L.acalycina, from southern China. This also makes pleasant garden trees but benefit from more heat than a UK summer provides, to develop their wood.
North American sweetgum                                                                                                                                                
Liquidambar styraciflua can reach 46m(15ft)in the wild; however, in Britain, it rarely reaches this height. It has slender branches and usually a narrow, pyramid head, and can grow quickly in the South of the UK. In the Midlands, a usual cultivar will reach a height of 4-5m(13-16ft)with a spread of 2.5m(8ft)after 10 years. There is also smaller, pendulous and fastigiated selections which are best suited for smaller gardens. 
The name 'sweet gum' derives from the use of gum, which is produced from the sap, originally from the Native Americans who chewed it and consequently in the manufacture of chewing gum. Native Americans also used numerous parts of L.styraciflua medicinally, as the Chinese use their species in traditional medicine.
For the best display of autumn colour, site 'sweet gums' in full sun, preferably sheltered from strong winds to prevent the leaves being torn off. Lime-free and moist soils are ideal, although heavy clay is tolerated provided it is not waterlogged, and trees will thrive even in well-drained soil. Attractive cultivars of liquidambar are grafted or infrequently propagated by cuttings, as the autumn colours of seed-grown plants differ wildly.
Choosing a named clone should guarantee first-class autumn colour, although this can change from year to year depending on the soil type, pH and the climate. Nevertheless, few other trees grown in the UK offer a better, more reliable autumn show than the incredible Liquidambars.
If you any further question on Liquidambars that you would like answering please contact us at Blue Iris Landscapes