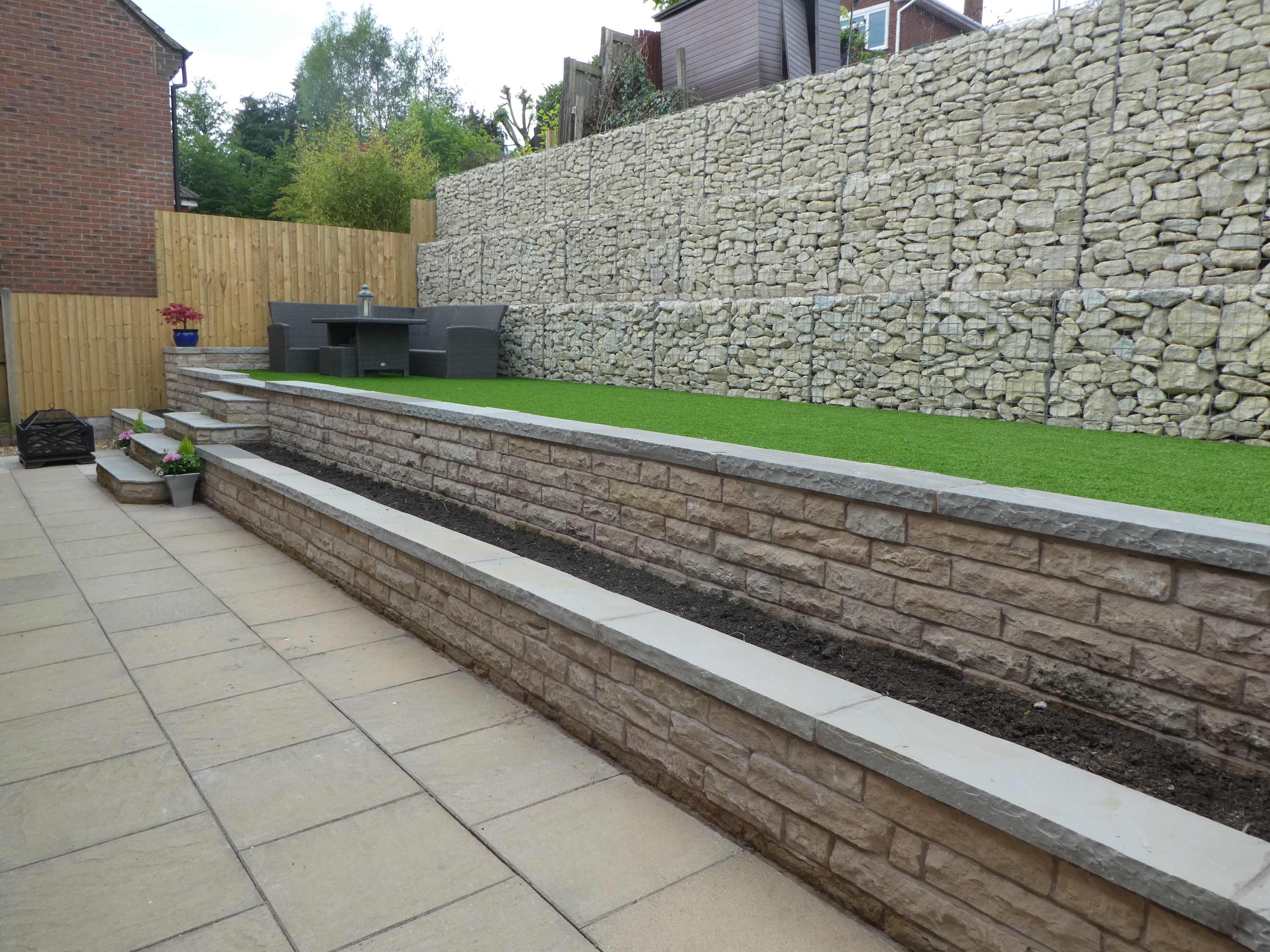 It is common for customers to come to us looking for low maintenance garden designs, whether that be because gardening just doesn't interest them, they lead busy lives or due to a disability or health condition.
A low-maintenance garden doesn't have to be a dull one, though! There are lots of features that can be used to maximise effect that require very little attention beyond installation.
Lawn
One of the most effective ways of making your garden low-maintenance is by getting rid of your lawn completely. Between weeding, hoeing and mowing, real lawns require lots of time and effort to keep them looking pristine, particularly within the growing season.
This might seem like somewhat of a wrench, but there are lots of aesthetically pleasing alternatives that don't require as much attention. If you're particularly fond of your lawn, then the most obvious choice is artificial grass. There is a degree of maintenance involved, such as regular brushing and hosing down (particularly if you have pets), but these jobs are generally much quicker than those needed to maintain a natural lawn.
If an artificial lawn isn't your thing, there are still plenty of alternatives open to you. Patio and decking areas are attractive and provide space for garden furniture and decoration, particularly if the garden is regularly used. For a more decorative garden, consider gravelling the area where your lawn is. Plants can still be placed in pots in this area, if you like to do some gardening, however gravel is more resistant to weeds, and only needs raking every so often to keep it looking neat and tidy.
Low Maintenance Plants
If you're not a keen gardener but still want to benefit from a green space, be sure to pick only a small number of plants for your garden. Steer clear of bedding plants and vegetables if you don't want to get your hands dirty and plump for evergreen shrubs such as Daphne, Lavender, Holly and Euonymus.
If you'd like more splashes of colour then consider having containers filled with plants that can be easily moved around. This is an especially good idea if you struggle with mobility as you can bring a chair and tend to a container of plants whilst seated rather than getting down on your hands and knees. It is still possible to enjoy the restorative effects of gardening without being hard on your body!
If that sounds like a bit too much, then buy ready planted pots that can be placed in the garden. All that you need to do is make sure that they get enough water and sunshine to thrive!
Features such as pergolas, arches, and arbours hardly need any maintenance beyond installation and can transform the aesthetics of your garden. Combine this with plush garden furniture and you will have a garden that takes you no time at all to keep neat and tidy, and a space you can relax in while you watch your next-door neighbour do their gardening!
Whether you've got an idea in mind or need inspiration, give us a call today for a chat about how we can transform your existing garden into a stunning, low-maintenance haven of relaxation!