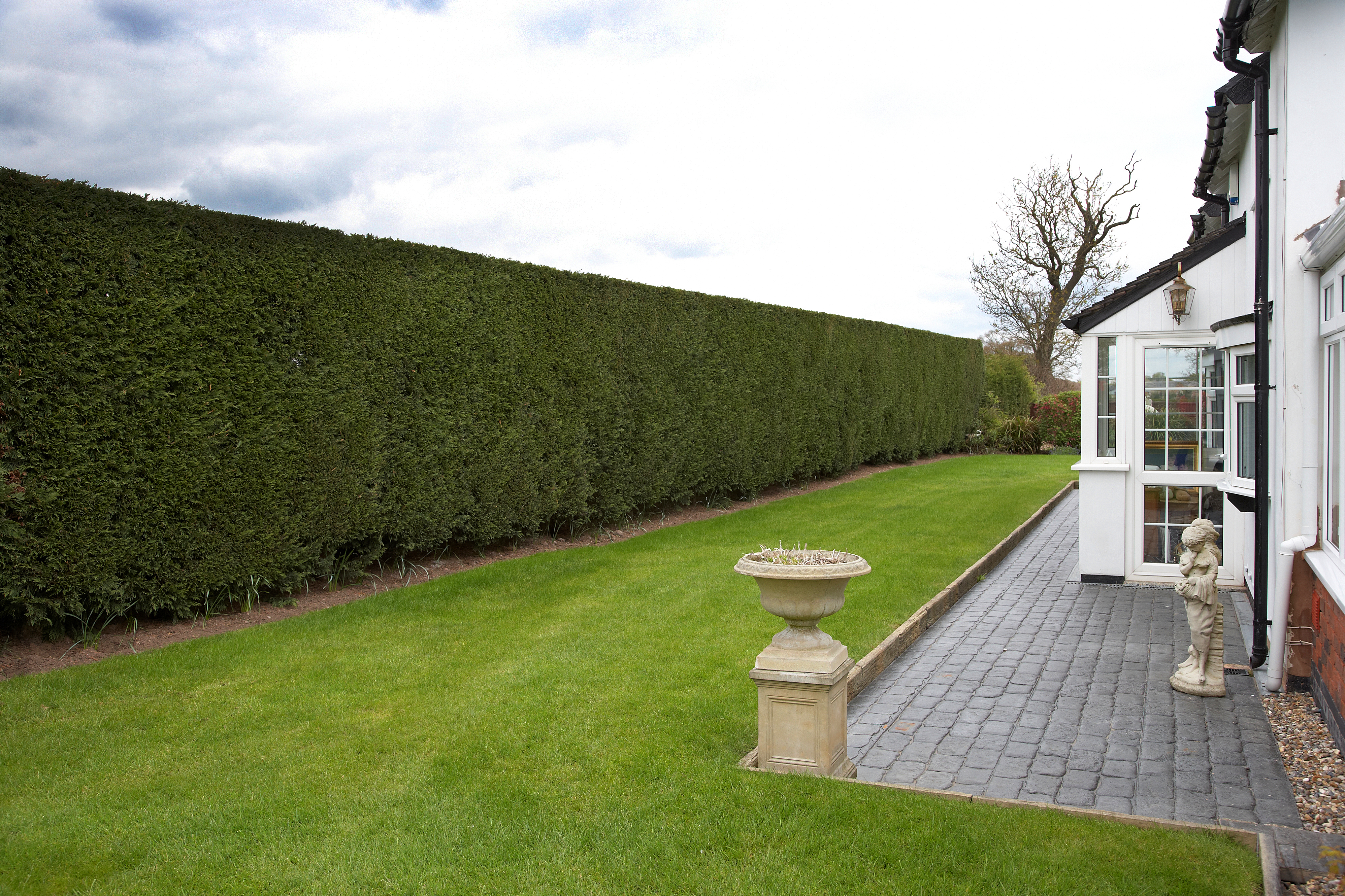 At Blue Iris Landscapes, we carry out professional hedge trimming using top-notch tools! There's nothing worse than having your hedges trimmed unevenly – especially as hedges are often surrounding your property and are the first impression to visitors or passers-by. At Blue Iris Landscapes we use our Stihl hedge trimmers to cut the hedges and square them off for a neat, tidy and professional result.
Now is a great time to get most types of hedges ready for the winter and give them their last cut for the year. For small hedges, hand shears are perfectly fine for more intricate work such as parterre trimming but for a larger hedge we would recommend that you use petrol hedge cutters so that you aren't stood there slaving away all day!
If you are struggling to get your hedges level then a good idea would be to bury two canes into the ground and attach the string at a suitable height to create a line which will give you guidelines for cutting your hedge.
Stay safe! – Make sure that you wear safety goggles to protect your eyes from flying pieces of hedge and wear sturdy gloves to protect your hands when carrying out your hedge cutting this month. Also, make sure before you check your hedges for any wildlife before starting to snip away at the growth.