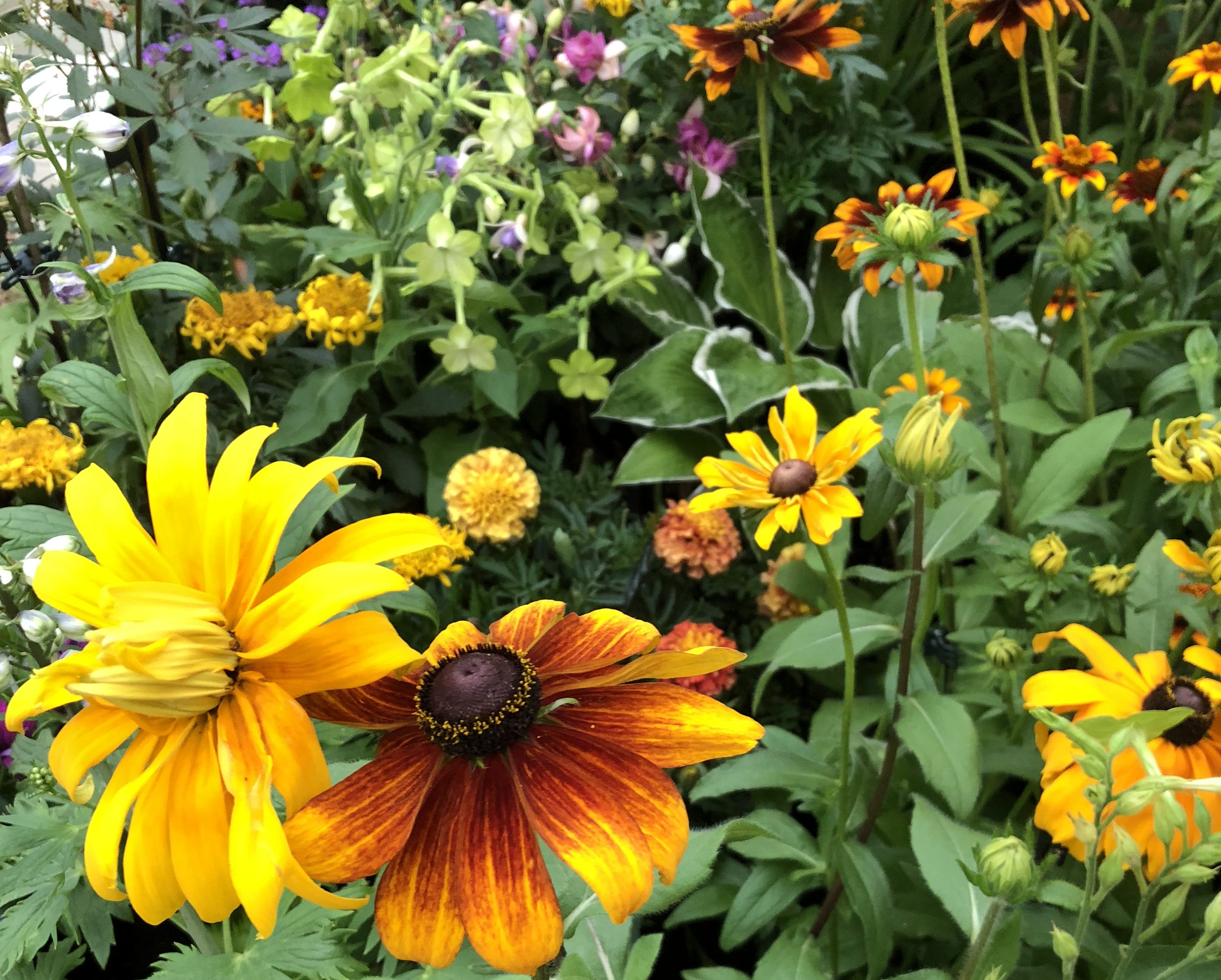 Recently, we had the pleasure of attending the RHS Tatton Park flower show and had a wonderful time walking around the winning show gardens.
What is most fascinating about visiting shows like this is that we get a glimpse into how landscaping is changing as our environments and living conditions do.
Urban and city gardens are becoming more popular, and this is no surprise considering it is estimated that by 2030 93% of the UK population will live in cities where garden space comes at a premium.
Not only this, but our climate is changing, as evidenced by the glorious summer we are enjoying. Climate change, compounded by increased housing pressure, means that our gardens are becoming increasingly critical in their contribution to the natural environment.
So how can you play your part?
Dig For Victory
You don't need acres of land to grow your own fruit, vegetables and herbs.
If you're a beginner, lettuce is a great vegetable to start with. It can be grown in a window box or raised beds, and it is a gift that keeps on giving; you can pick the leaves you need, when you need them, without pulling up the whole plant.
It is important to show sensitivity to your growing spaces as you do not want to stunt your harvest by over-crowding. Start seeds in a sunny spot indoors where you can control conditions and protect them from pests!
Green Your Grey Space
Recently, the RHS conducted a study into the front gardens of Britain which found that nearly 1 in 4 UK front gardens are completely paved over. Why is this a problem?
Plants absorb carbon dioxide and release oxygen, which means that when we have more plants, the quality of the air we breathe is improved. This is a great excuse to start planting up long-neglected borders in your garden, replacing some of your paved areas with turf, or even just introducing a house plant or two! Trees, hedges, or climbing plants can also slow the speed of air movement around a building, which could save you up to 30% on your heating bill!
With a bit of inventiveness, it is possible to create low-maintenance front gardens that are both functional and green, bringing not only environmental benefits but providing you with an aesthetically pleasing space!
Organic Matters
The use of chemicals and pesticides may feel unavoidable, however, there are ample opportunities to utilise effective alternatives.
Soil is vital to a healthy garden. Feed it well and you will be rewarded with healthy plant growth. A great way to do this is to use compost. A mixture of grass clippings, weeds, uncooked kitchen waste, leaves, wood chippings and card are a great combination. Spread it on your soil periodically for a lush and productive garden.
To check out more of our articles click here.