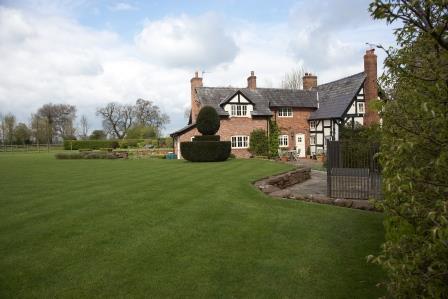 There's bound to be a few April showers over the next few weeks but hopefully, we will get enough sun so that you can get outside and get a bit of gardening done!
It's a great time to start to sow new bulbs, hardy annuals and herb seeds as the soil will be a little warmer and great conditions for plant growth. Sowing can be done from now until about May but generally depends on the weather.
Spring Sowing
Tip – before sowing seeds into your ground, it's a good idea to dig over the ground and give it plenty of time to settle down. This will mix air into the soil to improve the quality of the soil for the best seed growth!
Annuals – sow these on light soils as this type of soil will warm up quicker, resulting in faster growth.
Herbs – Chives, coriander, dill, and parsley can be sown inside or outside in a cold greenhouse at this time of the year. You can combine these different herbs to create a fantastic herb garden which will provide you with lots of different ingredients for cooking.
Lawn – now's a great time to sow seeds to create a new lawn or repair bare patches on your grass. Do this sooner rather than later so that you have the perfect lawn ready for the summer! One potential problem in doing this may be the birds eating the grass seeds – use netting or fleece to keep the birds from nibbling at your grass seed!