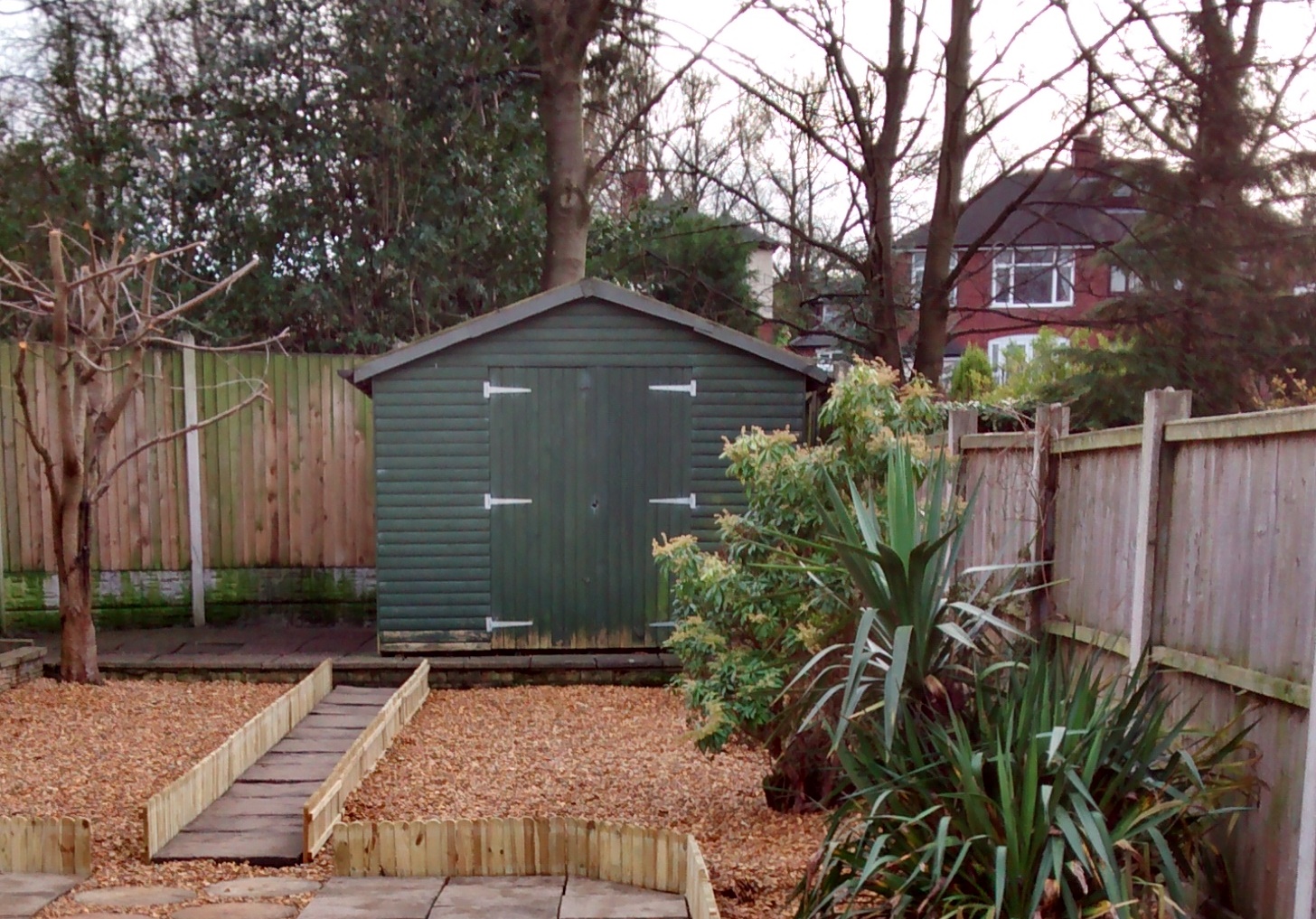 The leaves are now a distant memory to the garden but the weather seems to be holding up for the moment. The blue Iris team are still out and about carrying out work on our regular client's gardens to maintain them so that there isn't a build-up of work next year! They have been out in all weathers doing us proud!

We have just completed a one-off job in Bucknall to tidy up the client's garden, ready for the holidays. This consisted of a range of different maintenance jobs which were completed just in time to enjoy over the next few months. Here are some of the December gardening jobs that we carried out:
Sweep all of the leaves that have recently fallen up – if you leave these to accumulate it can spread diseases and damage your lawn!

Trim your hedges before it gets too cold to do so – when you get a dry day out in the garden it would be a good idea, if you haven't done so already, to get your hedges neat and tidy.

Tree pruning – it's a good idea to prune your trees once the leaves have all fallen. This way, there is less mess and you can get a better shape.

Prune shrubs – this should be carried out soon in order to encourage further healthy growth and better flower in 2019!

Powerwashing – if you want your garden to look extra special during this gloomy season, get your hard paved area power washed to lift up all of the dirt that has built up on your patio.
It's not too late to have landscaping work carried out – this particular customer had a new gravel area created. Gravel is always a good alternative to a lawn as it is low maintenance whilst providing a nice area to enjoy. This gravel area will be ready for the customer to enjoy as the weather gets warmer!