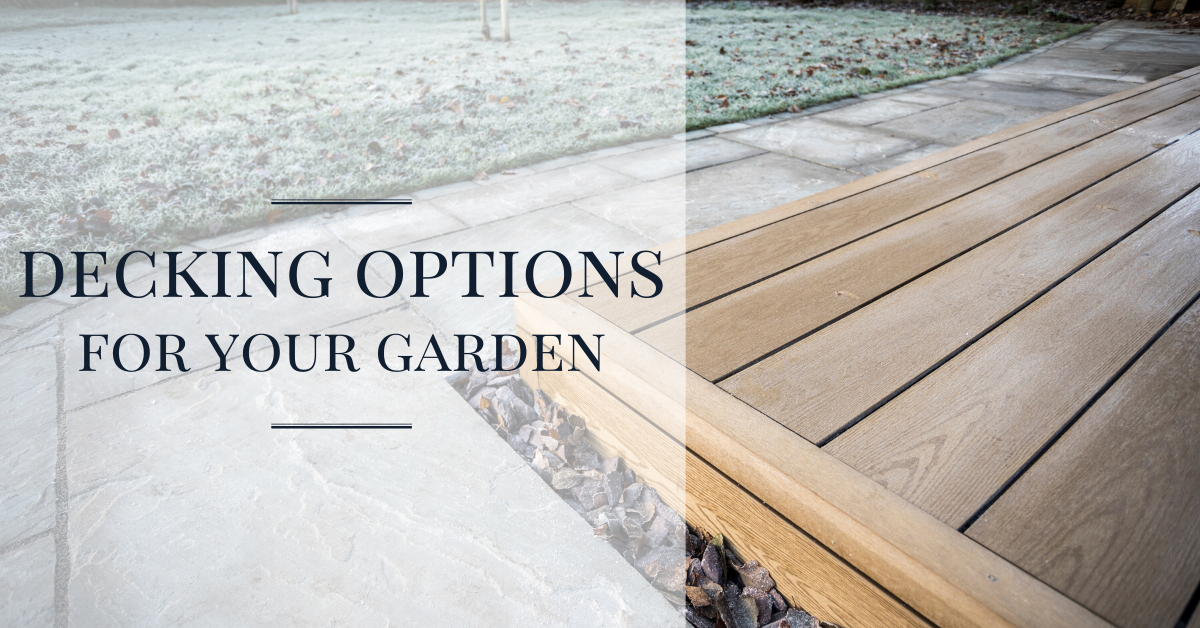 Decking can be built to create a feature area in any shape or size of garden.
A raised deck can help create levels within your garden as well as providing an easy solution to uneven ground. Decking can also create a sun trap – an area where you can relax in the sun throughout the warmer months. Many people do not realise how many different options there can be beyond traditional wooden decking, however! Read below to find out more about decking options for your garden.

Composite vs. Redwood
Traditionally, decking has been constructed out of redwood. This is made from tannalised (pre-treated) timber and provides the traditional redwood colour to your decked area. Wooden decking does need to be looked after – and will add a traditional feel to your garden.
For a more modern feel, composite decking is now proving a popular alternative – this is a combination of plastic and wood fibre. This adds a whole range of colour and variety that wood decking has not been able to have without painting; popular colours include dark and light greys and dark browns.
To balustrade or not to balustrade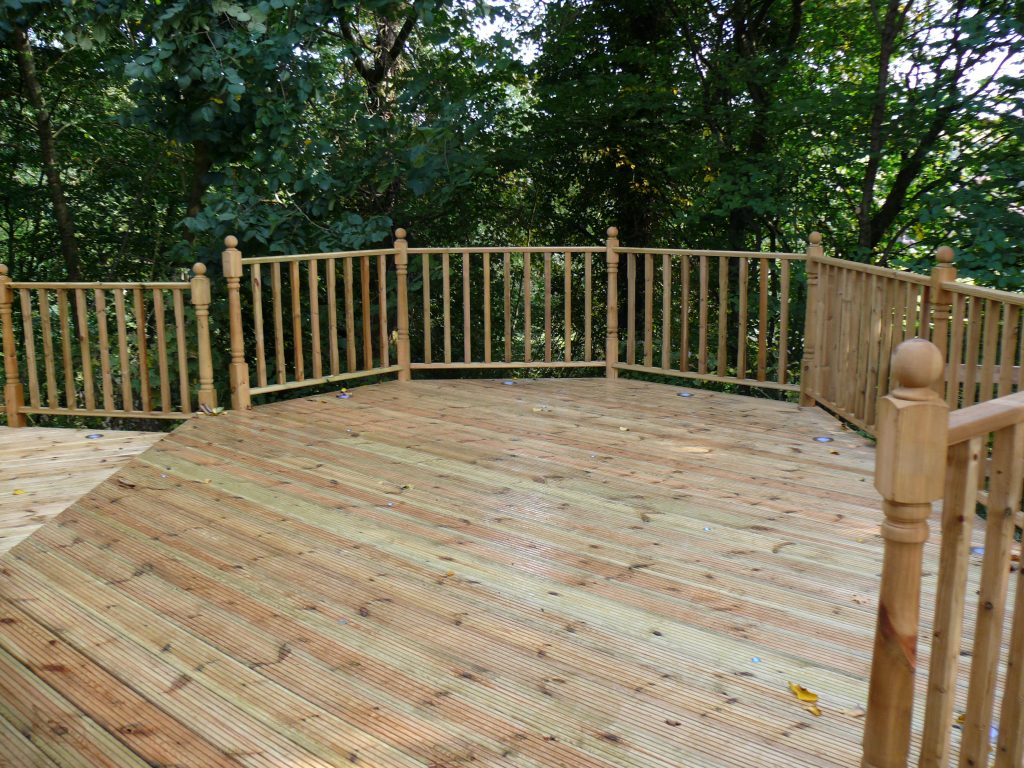 Balustrading can be a great way to separate your decking off from other areas of your garden. If you would like your decking to form a balcony or overlook, then balustrading would be recommended, to ensure that your children and pets remain safe. As with the decking boards, balustrading also has a variety of options – as well as matching options in redwood and composite, rope balustrading is commonly used to create a traditional look. Modern designs may choose to use glass or wire balustrading to better compliment the aesthetic feel of the garden.
Shape, Size, and Height
Many people presume that decking needs to be rectangular (to allow for the shape of the boards) and can only be the height of a board. That is not the case at all! Decking can be adapted, using different boards lengths and edging techniques to be any shape or size – circular decking, or floating decked areas (which require a step up to) are proving popular modern designs, and a way to better highlight the decking as a feature area in your garden.
If you are looking to add decking to your garden, or to transform the decking you already have, get in touch today. Our landscaping team work throughout South Cheshire, North Staffordshire and parts of Derbyshire and Shropshire. Our team of expert gardeners and landscapers have proven experience in creating award winning gardens.