Gardener in Haslington
We carry out garden maintenance all over Cheshire. As a professional gardener in Haslington in Cheshire, our clients like to have their gardens looking immaculate all year round.
Gardener in Haslington – Garden Maintenance
This means lawns need to have stripes, hedges must be perfectly squared off with borders looking colourful through correct planting. Pruning will take place as per each plant's individual needs, to get the best from them.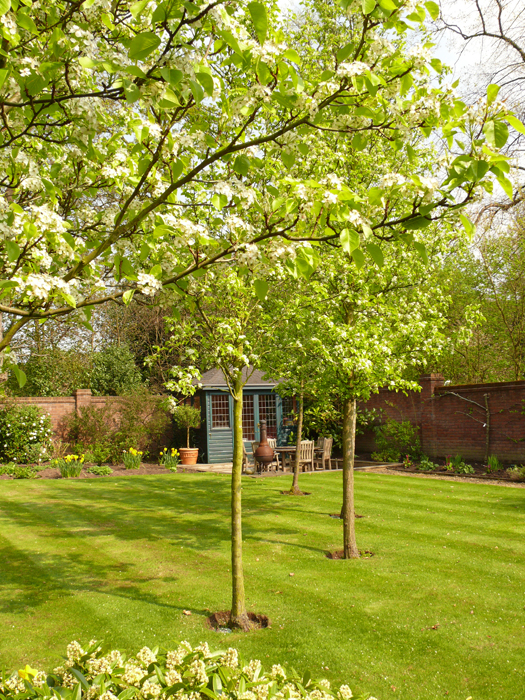 As a gardener in Haslington, we find that kerb appeal is of paramount importance. We aim for the front garden, driveway and hedges to all be kept pristine to give that initial wow factor. We are not the cheapest but we do offer excellent value for money. If you appreciate excellent customer service and gardening carried out to a high standard. Then Blue Iris Landscapes, your professional gardener in Haslington, is the company for you!
Our regular garden maintenance services are not for everyone. We have a minimum charge of £180.00 this buys six man hours e.g. three men for two hours. Due to all our equipment being professional this means we can get much more done in the allocated time than a "jobbing gardener".
If you do not feel that regular garden maintenance is for you. Then we also offer one-off maintenance, which is completed on an ad hoc basis. This can be to complete a full garden tidy up or to carry out the more difficult or skilled tasks in your garden. 
So if you require a gardener in Haslington please take a look at our testimonials and then phone us on at Blur Iris Landscapes.