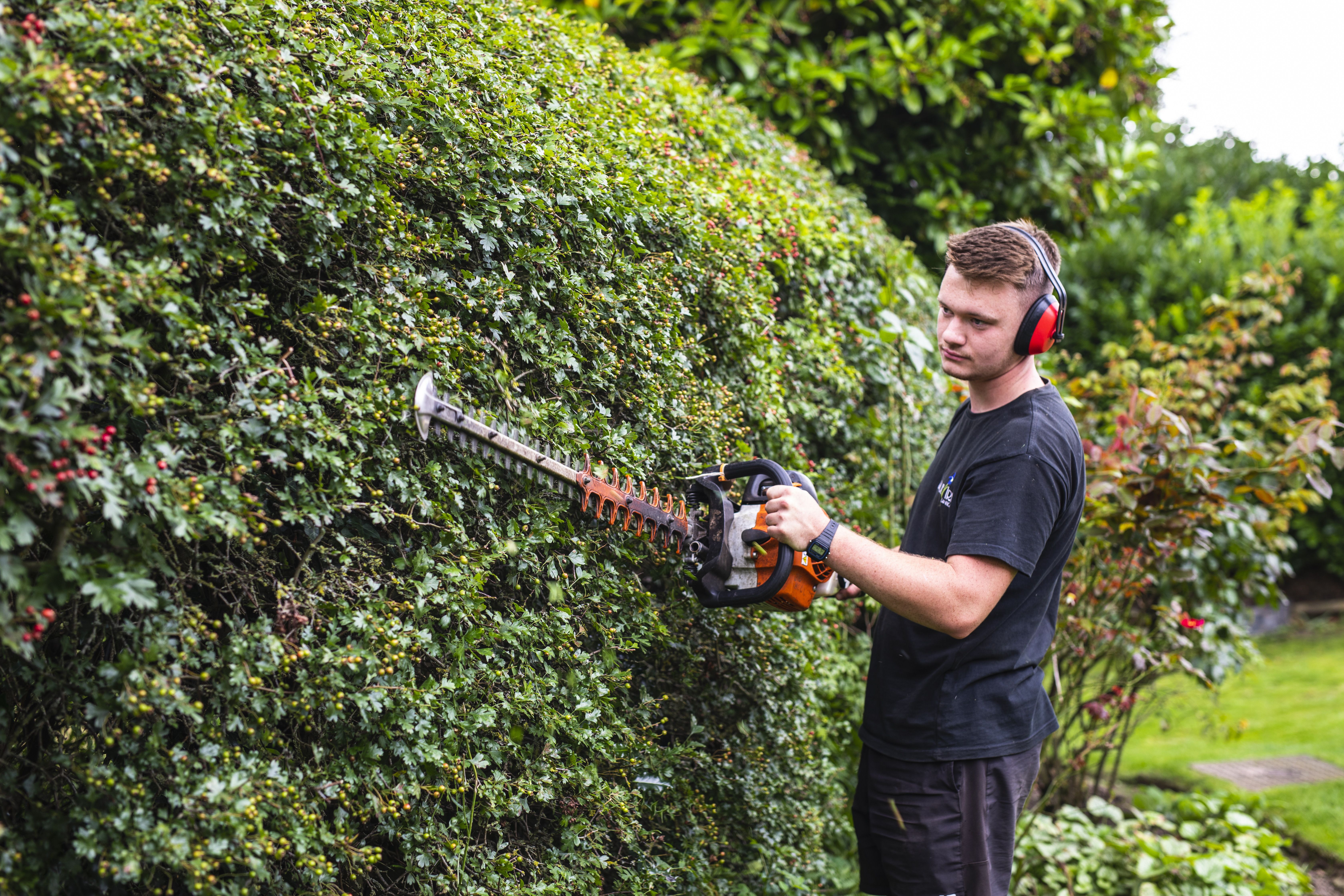 Hedge Cutting
Hedge Cutting an ESSENTIAL PART OF GARDEN MAINTENANCE:

Hedges such as privet, hawthorn, conifer (leylandii), beech, holly, yew, and laurel all need to be trimmed now. By cutting the hedges now you will keep them looking neat and tidy for a period of time at least. Hedges that are privet and conifer will need doing at least three times if they are to be kept neat and tidy all year round. The other hedging plants can be just cut twice, now and in late September early October and this is sufficient to keep these looking really good.
Remember by maintaining your hedges on a regular basis makes it a lot easier in the long run, they can form a really good backdrop to herbaceous and shrub borders. By regularly cutting the hedge you can encourage new growth and keep the hedge healthy, so it will be a long-lasting feature in your garden.
Having a neat and tidy hedge is important because it is one of the first things people will notice when visiting or passing by. If you would like Blue Iris Landscapes to come and cut your hedge just get in touch and we will happily come and give you a free quote.