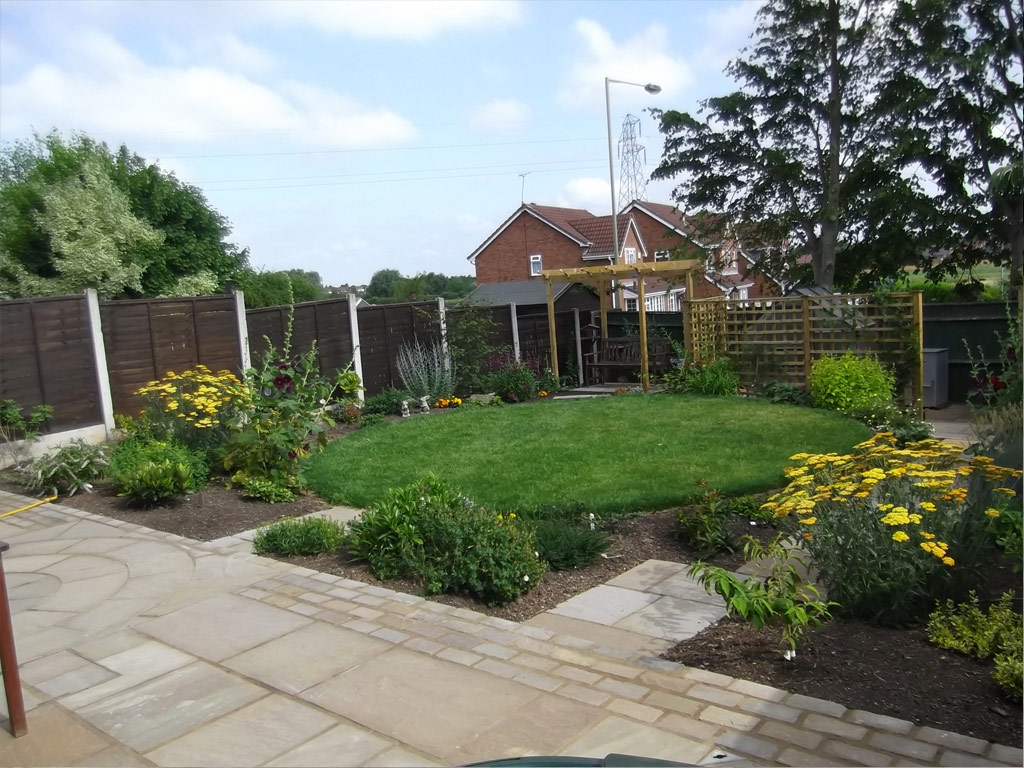 Landscaping in Stafford
We have carried out many jobs that involved landscaping in Stafford. We look to create a garden that you, as the client, are 100% happy with. A garden that is both practical and aesthetically pleasing.

The Rear Garden
We carried out this lovely landscaping job in Stafford in two halves. We initially were contacted to carry out landscaping in the rear garden. For the rear garden, we landscaped the whole back garden; making it easier to maintain but adding that wow factor (see the opening photo). To achieve this we carried out different tasks:
A new terrace area along with a path and utility area was created using Indian stone flags.
New turf was laid to create a newly turfed area.
The borders were all stripped back and had new topsoil worked in. Following this, a mixture of plants and shrubs were planted to give the garden interest all year round.
Trellis and a pergola were also constructed. Surrounding theses we planted a variety of climbers. Once these climbers have matured it will look great.
This all ensured that the rear garden looked great. Following this landscaping, in Stafford, the client requested another quotation for the front garden to be landscaped.
The Front Garden – Landscaping in Stafford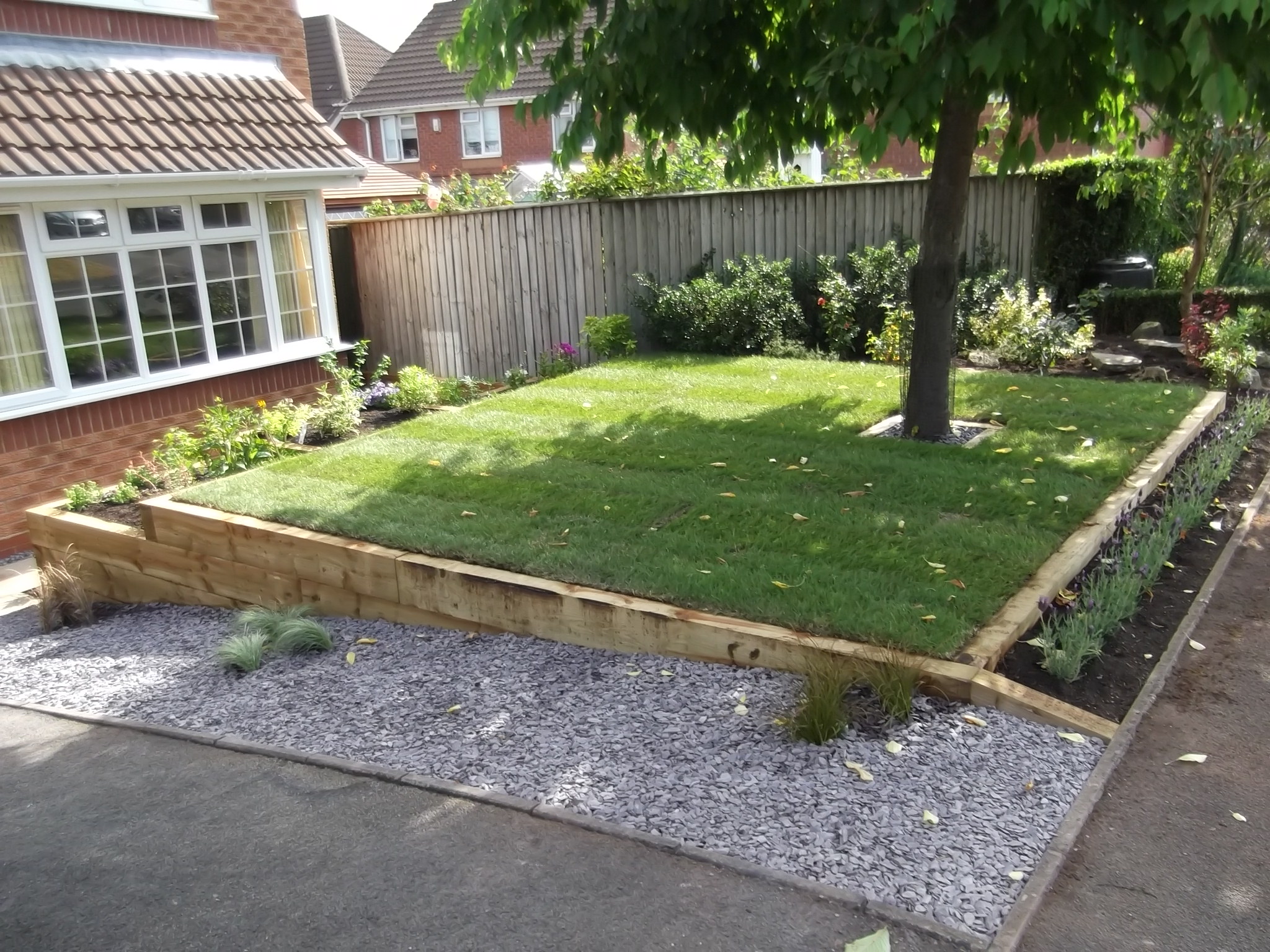 The aim of this landscaping was again to improve aesthetics and practicality. We used a similar outline to the existing garden but used superior materials to achieve the transformation.
An Indian stone path along the front of the house was laid.
The existing lawn was slopped towards the house, therefore the lawn was levelled off which also meant slightly raising it. To achieve the level lawn a raised sleeper wall was built around the lawn. The new lawn was then laid.
To add additional interest to this lower raised sleeper beds were created between the lawn and the stone path. These were then planted up with a variety of plants and shrubs.
The above jobs all achieved a lovely practical and aesthetically pleasing garden in the front and rear garden. The client was very pleased the outcome and had this to say: "It already looks very much like Jason's original plan and I'm really pleased with the quality of the work and that Jason has kept people on the job right the way through."
To start your landscaping in Stafford contact us today! Call us on 01782 396 168 or alternatively message us via our online contact form or Facebook. We look forward to hearing from you!